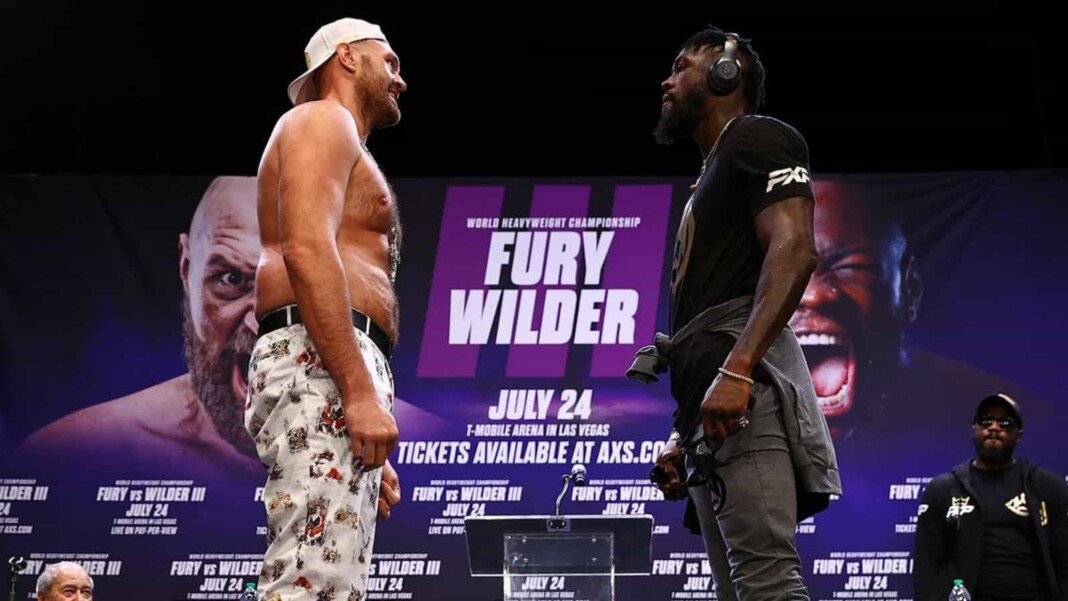 The undefeated WBC Heavyweight champion, Tyson Fury is going to defend his title against Deontay Wilder in a trilogy fight this Saturday. Fury and Wilder battled each other for the first time in 2018 and 20 months ago he knocked out Deontay Wilder to win the WBC title.
These two Heavyweight giants of boxing had a really intense press conference before their boxing match. Fury was the more aggressive one in the press conference and he started his heavy blows on Wilder by saying,
"You're a weak man and you're getting knocked out, Your legacy will be in tatters. Torn to bits. Finished," This fight was earlier scheduled for July 24th but Tyson Fury got tested positive for COVID.
Nearly two months ago Fury welcomed a baby girl but due to some complications, she had to be placed in the hospital's intensive care unit. After spending two weeks with her Tyson Fury is back to business, talking about which he added,
"I knew if I got that hurdle out of the way, things would be good and I could concentrate on the fight, Daddy's just got to do his job. That's it,"
Deontay Wilder is coming into this fight only for redemption from Tyson Fury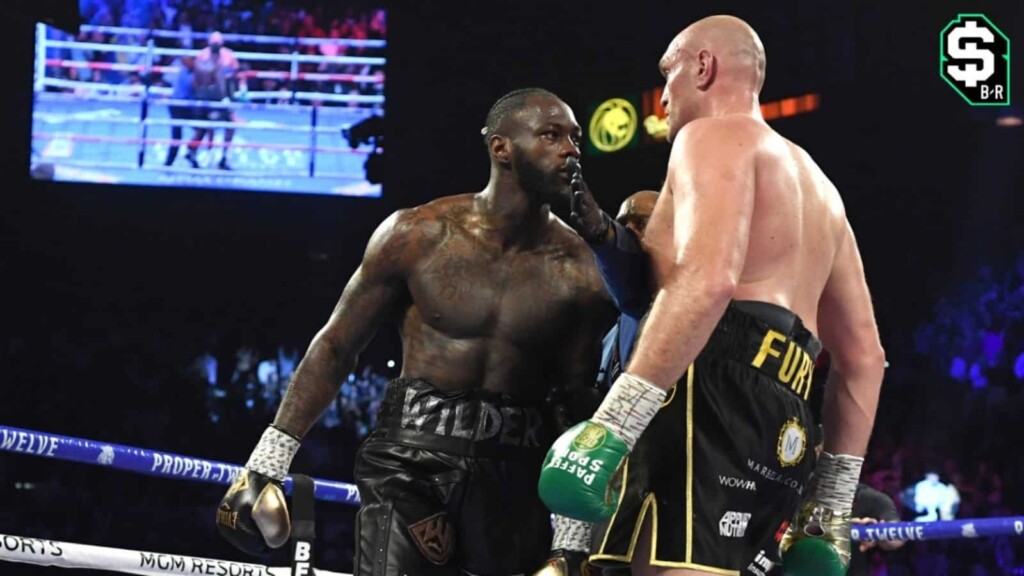 The former WBC Heavyweight champion, Deontay Wilder is accusing Tyson Fury to cheat in their first fight since he lost the title. He appeared in the press conference with a blood-red tracksuit that has "Eye for an Eye" written on it.
Wilder was far more relaxed in the press conference and he admitted that he had nothing to lose. Deontay Wilder says, "I'm in a great place, a great state of mind, there's nothing to prove at all. This right here in redemption, retaliation, and retribution."
The winner of this fight is expected to face Oleksandr Usykget who holds three Heavyweight world titles.
Also Read: "If Tommy can't splatter Jake Paul, I'll retire him from boxing myself," Tyson Fury claims he'll force Tommy Fury to retire if he losses against Jake Paul.