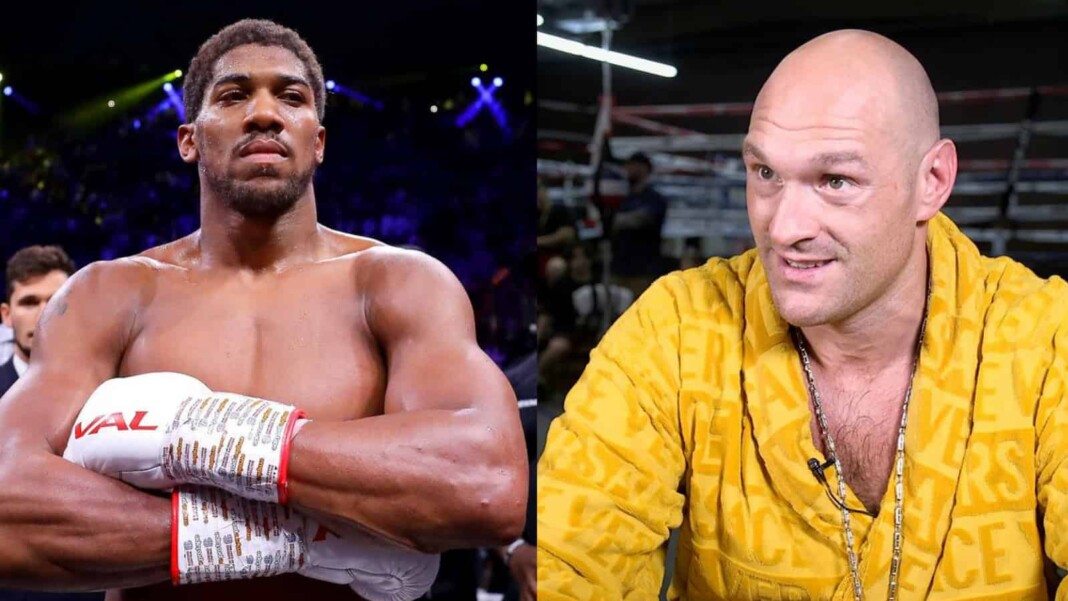 Tyson Fury is someone to speak his mind honestly and lay out his opinions fearlessly. Fury again gave his take on the fight of Anthony Joshua versus Oleksandr Usyk, this time giving us a take on why exactly did Joshua lose. Joshua lost to Usyk via unanimous decision on Septmeber 25, 2021. The loss cost Joshua his WBA Super Heavy, WBF, IBO and IBF world titles.
Tyson Fury on the other hand is going to settle a rivalry for once and for all when he faces Deontay Wilder in a trilogy on October 9, 2021 at T-Mobile Arena in Paradise, Nevada. The first fight was a split draw while the second fight was a knockout win for Fury. Joshua and Fury were supposed to have a super fight in July this year, but the Deontay Wilder situation steered the direction of Fury's fate towards the trilogy. With Joshua's loss, Fury is a bit disappointed as the potential superfight doesn't seem to come soon.
What Tyson Fury thought Anthony Joshua was going through
With Joshua's loss, there was nothing but disappointment from Tyson Fury. In an interview with sports journalist Ariel Helwani at famous combat-sports show "The MMA Hour," Fury explains: "It was a little bit of an anti-climax to be honest, because I've seen it happen time and time again with all these big rivalries, it never ends up happening."
"But I can only concentrate on doing my end of the deal," says Fury. "I've got a much harder task, in my opinion, than Joshua had." Here, "harder task" refers to Tyson's upcoming fight with Deontay Wilder, who is one of the most, probably the most powerful puncher in the history of boxing's heavyweight division.
Fury then continues to praise Usyk "It is a disappointment to see that Joshua lost his fight but you've got to give all credit to the other guy cause it was a great game plan, he executed it perfectly. A guy coming up from a lower division and beating him is a rarity, it's only the third time it's happened before. You've got to give credit where credit's due. All these people were like 'OK, this guy's a cruiserweight, he'll get smashed' whatever. He did what he had to do."
Tyson concluded this for Joshua "This is what happens when you look ahead to bigger fights, Joshua was probably looking at Usyk and thinking of Tyson Fury. But I won't make that mistake. I won't look at Deontay Wilder and think of Anthony Joshua or even he won, I wouldn't have."
Fury has an opinion and it may or may not be debated, but he's got a very important perspective here that should be common yet no one but he talked about it. Anthony Joshua only had 2 losses in his career out of which he avenged one of them, so regardless of Usyk fight, he is still a promising heavyweight.
Also Read: "I think she was successful in making the audience boo me" – Zhang Weili cannot get over Rose Namajunas' pre-UFC 261 anti-communist comments