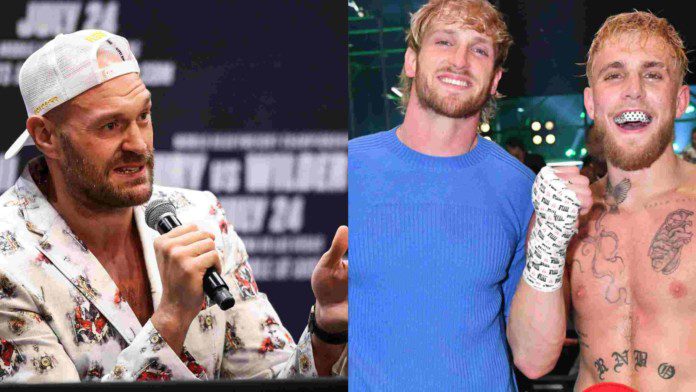 Never mention Jake Paul and Logan Paul's name to Tyson Fury ever again! The heavyweight champion goes off on a rant talking about the Paul brothers.
If you were someone who was in a coma in the past few months, you might wonder how one of the greatest heavyweight boxers of all time, Tyson Fury is even mentioned along the same line as YouTubers Jake Paul and Logan Paul. Jake was originally scheduled to take on the younger brother of Tyson, Tommy Fury on December 18th in Tampa, Florida.
The much-anticipated fight following a very hostile press conference fell out after Tommy Fury was forced to pull out of the fight due to injury. Jake being Jake has gone on to troll the boxer for pulling out of the boxing match and Tyson couldn't care less. In a recent interview with "Behind The Gloves" Fury absolutely ripped the Paul brothers.
Tyson Fury has no remorse for going at the Paul brothers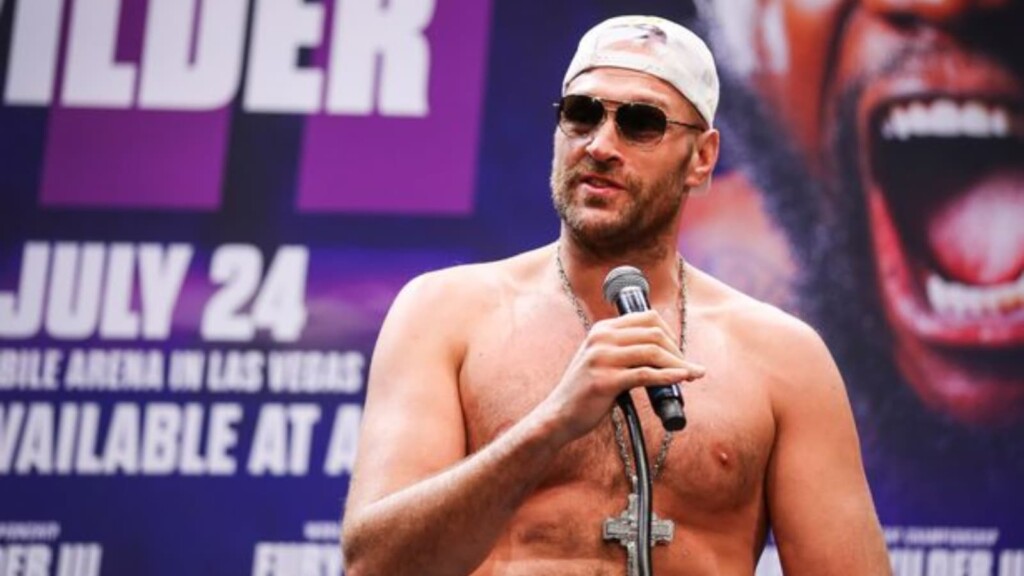 When the interviewer asked what Tyson felt about Jake's recent comments about Tommy pulling out of the fight, the champ didn't even let her finish as he went off on a rant. "Jake Paul can go suck a d*ck for all I care. P*ssy," said Tyson cutting off the reporter's question.
Tommy Fury did not only get trolled by his bitter rival, Jake, but Logan Paul also jumped on the wagon and ripped the boxer for calling out of the fight at the last moment. "Him and his brother are sh*thouse p*ssies and could never live in my world because they are f**king b*tches," said Fury on the Paul brothers.
Tyson also had a special message for the viewers who took offense to his language. "And if you don't like the language, get f**ked," said Fury hilariously. Do you think we would ever see Jake and Tommy fight again?
Also read "I do predict he gets the upset"- Chael Sonnen hedges his bets ahead of the Jake Paul vs Tyron Woodley rematch