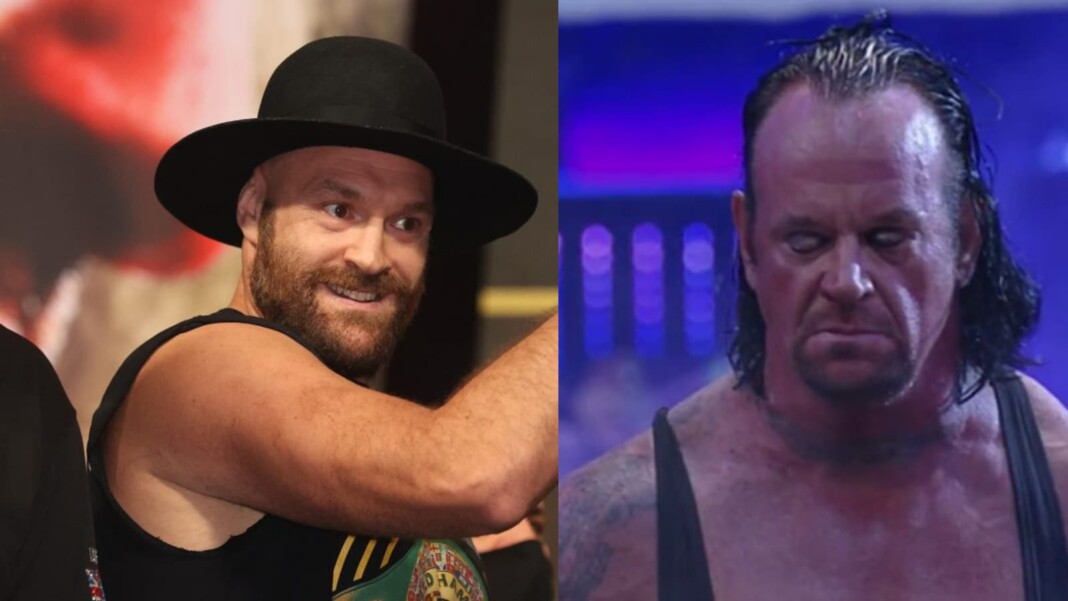 As the hype for Tyson Fury vs Deontay Wilder 3 builds up, a very special fan of "The Gypsy King" asked for a request. WWE superstar The Undertaker wants the heavyweight to use his catchphrase after he "smashes" Deontay Wilder.
Tyson Fury and Deontay Wilder are scheduled to meet each other in the boxing ring for the third time. Fury vs Wilder 3 is set to happen on October 9th at the T-Mobile Arena in Las Vegas, Nevada, USA. Fury is once again a fan-favorite to win the third fight and The Undertaker who is a huge fan of Fury has asked for a special request. Fury was compared to the WWE superstar after his first fight against Deontay Wilder. The Gypsy King woke up after getting dropped with a cold right hand from his opponent in the 12th round and went on to put on a show. Fury was called the Undertaker all over the internet.
The WWE legend posted a video on Twitter saying, "You smash this guy, and when you're looking over him, just for me, look down on him, and say, "Rest. In. Peace…Grrrrrr." There is no way this video was slipping under Fury's radar. The heavyweight champion responded on Twitter saying, "I got you."
"I'm in your hat sir," says Tyson Fury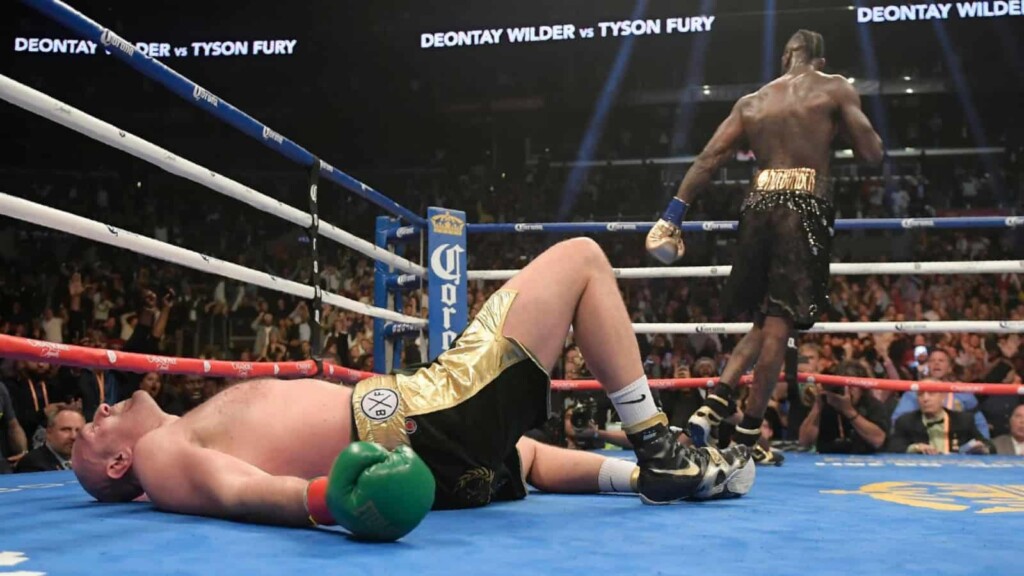 After receiving a request from his special fan, Fury posted a video on his Twitter account. In the video, he says, "This ones for the Undertaker. I'm here today in your hat sir. I'm going to smash him and I'm going to say, 'Rest. In. Peace. Grrrr.'"
Fury has always been a troll and loves to clown his opponents. Wilder has been at the receiving end of many such clowning moments. There is no doubt that everyone in the world will lose their minds if Tyson actually pulls this off. What do you think are the odds of this amazing moment happening in the fight tomorrow?
Also read: Who won Tyson Fury vs Deontay Wilder 1?