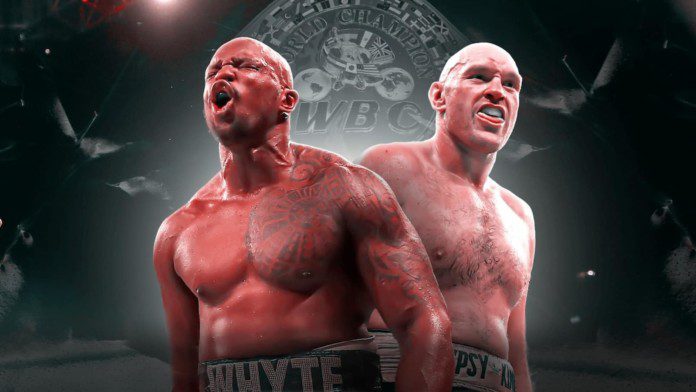 Tyson Fury will take on Dillian Whyte in early-2022. Whyte will be looking to win the title of WBC Heavyweight champion and Tyson Fury will defend that title which he won from Deontay Wilder. Fury is under the strict orders of WBC to decide on the details of the fight, as Whyte is the mandatory fighter.
Anthony Joshua, who was pressured by Tyson Fury to step down, will now take on Oleksander Usyk as planned originally. Usyk's promoter Alexander Krassyuk told Sky Sports: "Talks occurred and they are in progress. The basic platform is the rematch."
Tyson has never lost in a total of 31 fights! The only blemish in this perfect record is the draw against Deontay Wilder in 2018. After he challenged Wilder for a rematch in 2020, Fury won the match and earned about $26 Million from that single fight.
Whyte is the interim World Heavyweight champion since March 2021. He was previously the champion for a year and held the title from 2019 to 2020. He is a world-class kickboxer and has been a heavyweight champion in many local tournaments. Fury should be cautious while facing such an accomplished fighter in the form of Whyte.
Tyson Fury and Dillian Whyte should be cautious about each other's strenghts and weaknesses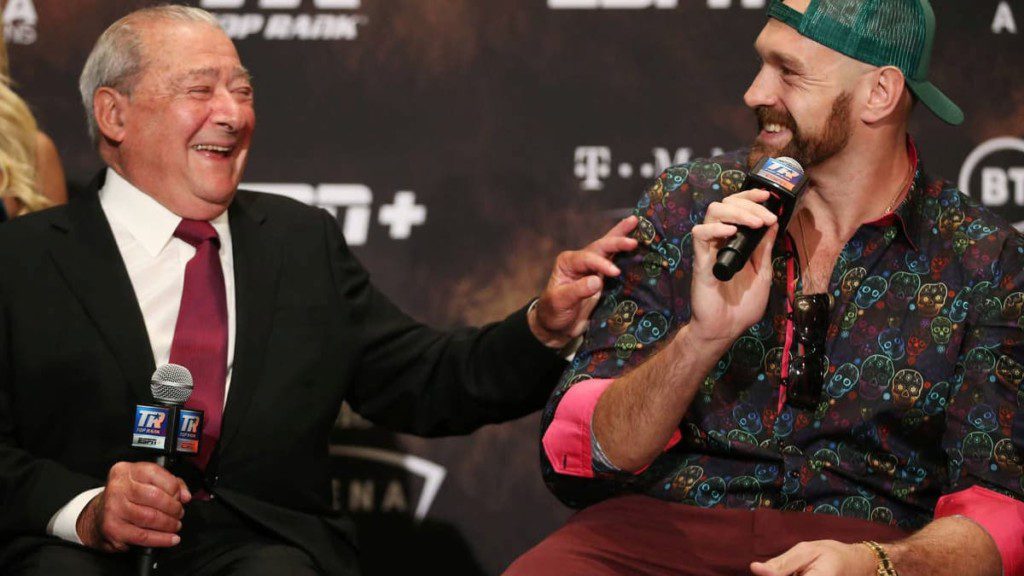 Top Rank's Arum, who promotes Fury in the US, told Sky Sports: "Why wouldn't Fury respect Whyte? Heavyweights throw bombs. If he doesn't respect him, he'll be in a lot of trouble. Fury is enough of a professional, and a great fighter, and he knows that you don't take a guy like Whyte lightly."
Watch Fury's take on the upcoming fight with Whyte in this video-
When asked about the planning of the fight, Arum said, "We are talking to Whyte now to come to an arrangement to put the fight on in the UK. It will be a splendid fight and we are working hard to put it together." "Usyk will probably now fight Joshua which he is obligated to do," he said when questioned about the probability of Usyk vs Fury. "If Usyk is successful against Joshua, there will be a massive fight – Usyk vs Fury."
Also read- "They're f**king b*tches"- Tyson Fury nukes Jake and Logan Paul after Tommy fury fight falls through