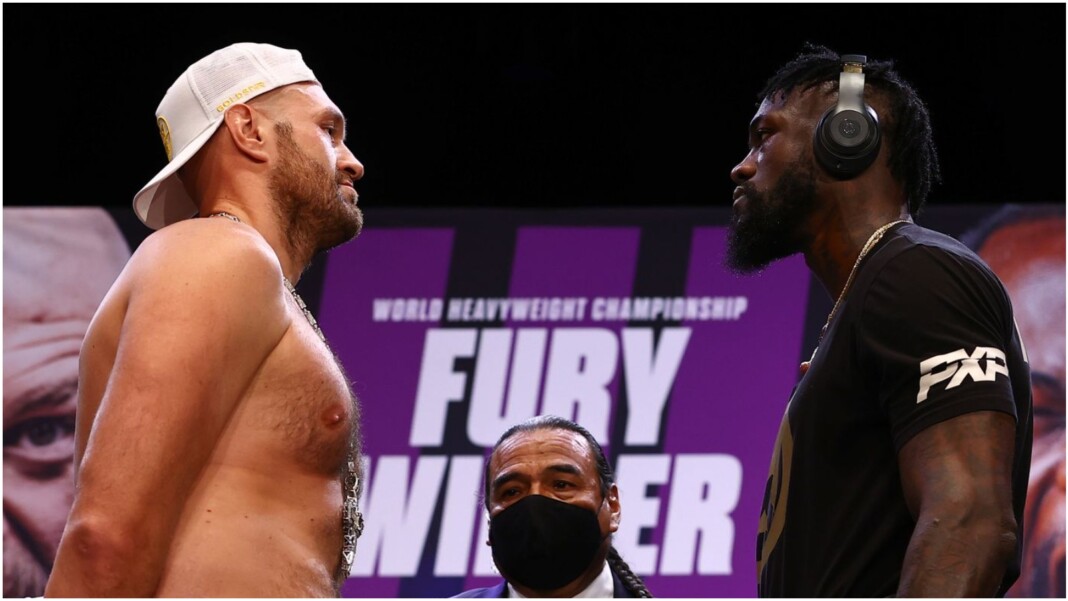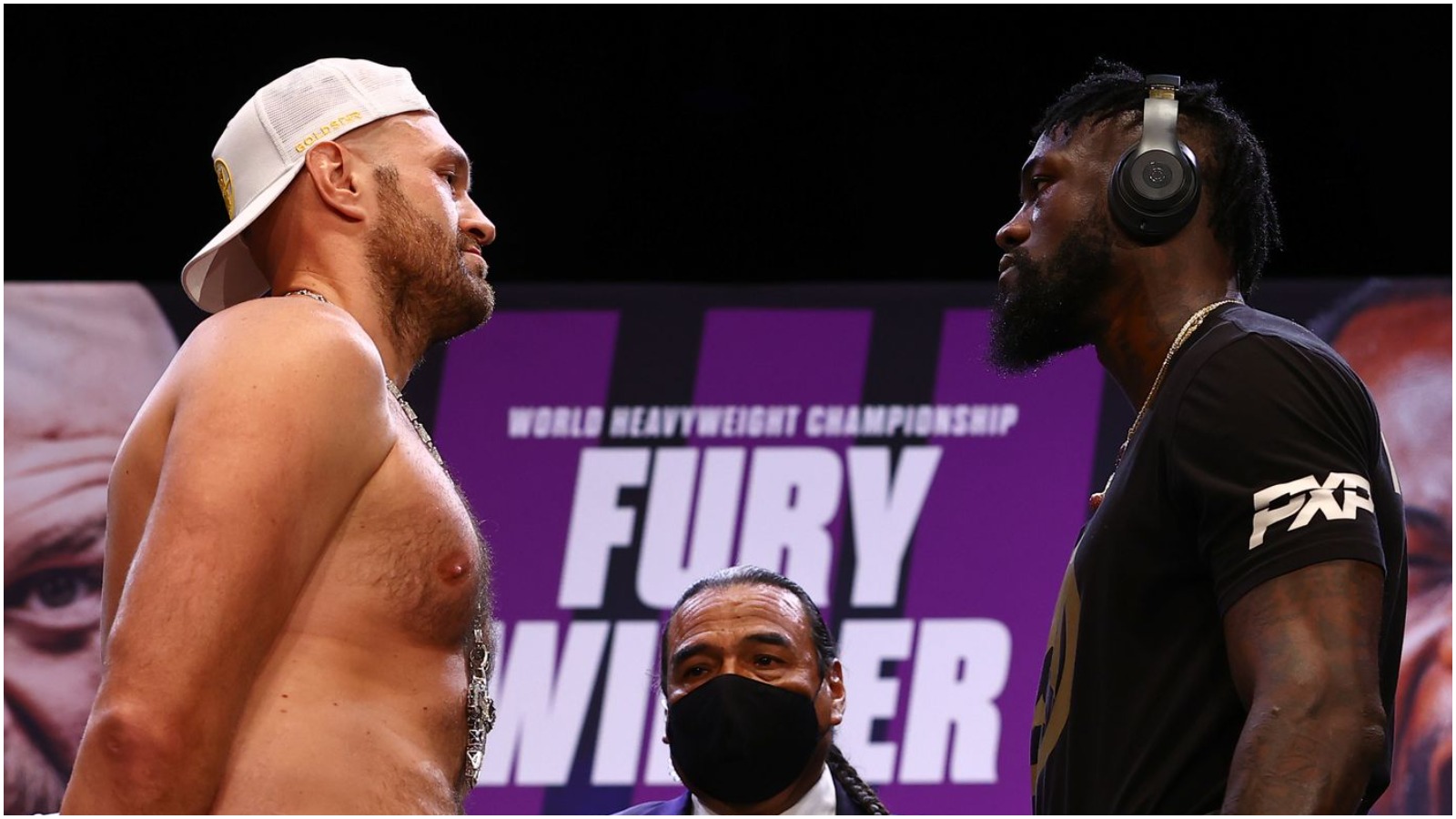 The pre-fight press conference for Tyson Fury vs Deontay Wilder 3 just concluded. It was held at the T-Mobile Arena in Las Vegas. And as usual, at the press-conference Fury was at his trash-talking best. 'The Gypsy King' went on an extended rant aimed at Wilder, while the 'Bronze Bomber' was very quiet almost during the entire press conference.
Tyson Fury said that he would give away his game plan this time around as well, just like he gave it away the last time. Fury once again predicted an early finish, just like he had predicted last time. However, this time he claimed that he would finish him earlier than he had finished him last time.
"Deontay Wilder is a one-trick pony" – Tyson Fury
Fury was quoted as saying, "I gave my game plan away the last time because he wasn't good enough to do anything about it," said Fury. "I'll do the same thing this time. Wilder is a one-trick pony. What I'll do this time? I'll run him over like I'm an 18-wheeler. I guarantee he does not go past where he did before [the seventh round]. [via Sky Sports]
He then continued, "Before, I only had five or six weeks practicing what to do to him. This time, I've had 18 months. I'm building my weight up, trying to get up to 300lbs, because I'm looking for a big knockout straight away." [via Sky Sports]
Wilder was on his headphones throughout the press conference paying little attention to what Fury had to say.
Can Deontay Wilder get third time lucky?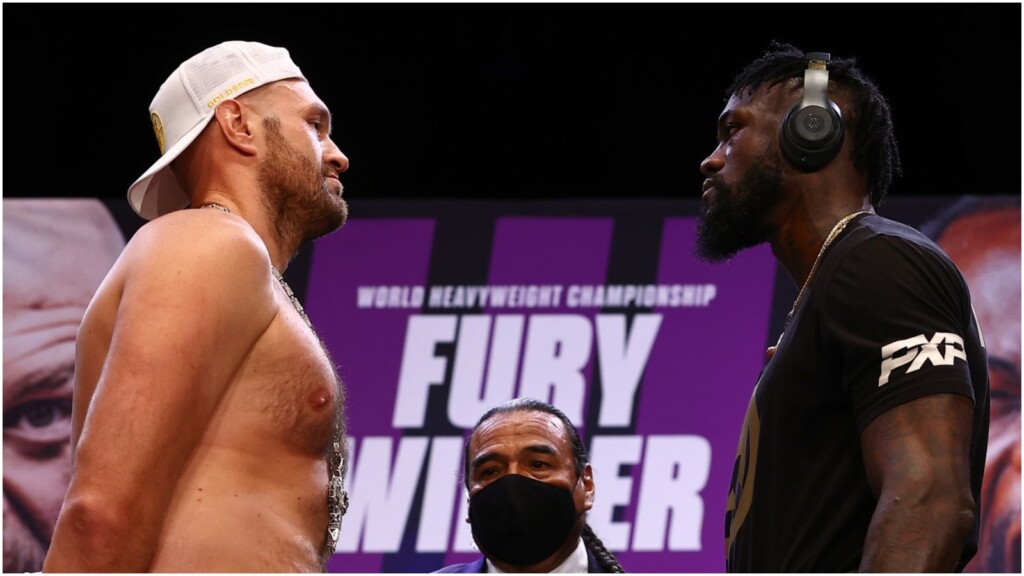 After failing to beat Fury twice, Wilder will be looking forward to getting the better of the Mancunian in his third attempt. The first fight ended in a draw, while the second was a brutal knockout loss. Revenge will be on his mind when he takes on 'The Gypsy King' in the trilogy fight.
Also Read: Demian Maia says he "would be honored to have his last fight against the 'Stockton Slugger' Nate Diaz
Also Read: UFC 263: Leon Edwards beats Nate Diaz via. unanimous decision after late scare from Diaz