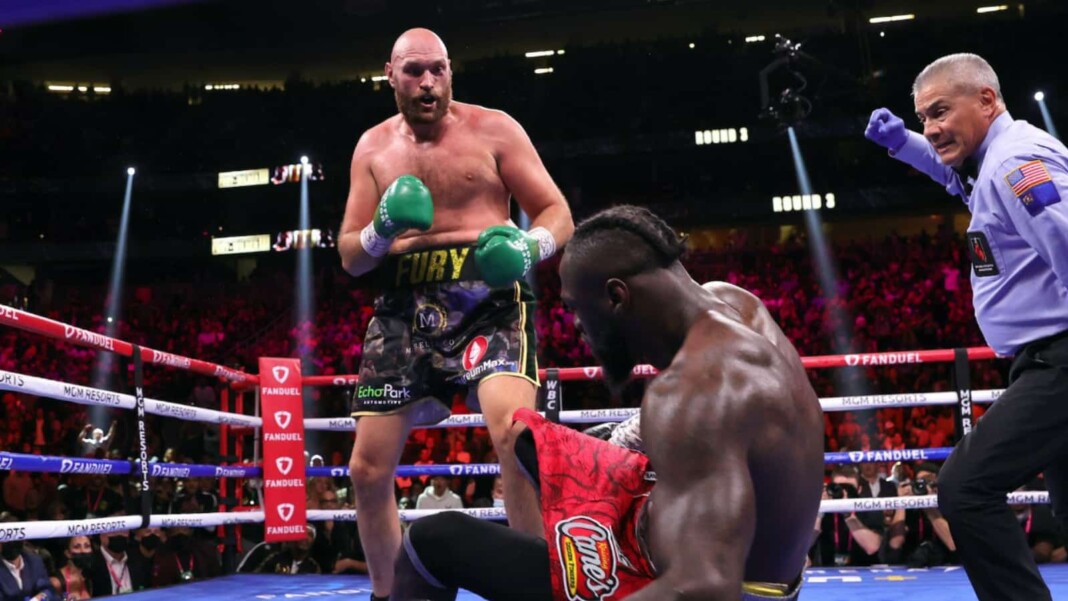 Tyson Fury vs Deontay Wilder 3 was an absolute slugfest filled with 5 knockdowns. This fight is undoubtedly in the conversation for the Fight of the Year.
Tyson Fury took on Deontay Wilder in a trilogy fight on October 9th at the T-Mobile Arena in Las Vegas, Nevada. The Gypsy King came home to defend his belt against the Bronze Bomber and boy did these two put on a show for the crowd. The fight was an absolute banger with both the heavyweights going at each other with vicious intentions.
Fury won the fight via KO in the 11th round putting Wilder into a deep sleep. Wilder did not give up completely as he even put the champion on the floor a couple of times. Continue reading to watch and read about the five knockdowns in this nail-biting fight.
Read: Tyson Fury vs Deontay Wilder 3 Twitter reactions: Dwayne "The Rock" Johnson, Lebron James, Triple H, and many other stars react on Twitter
5 knockdowns in Tyson Fury vs Deontay Wilder 3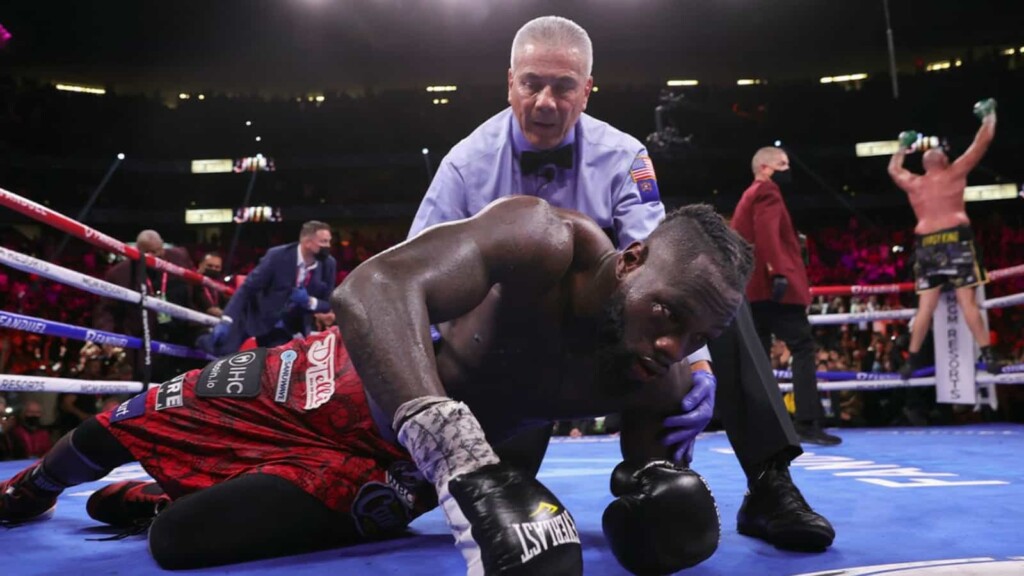 The first knockdown came in the third round just like their second meeting as Tyson Fury put the Bronze Bomber to the floor after a very quiet two rounds from him. The crowd went wild after the knockdown and many were guessing this fight wouldn't go the distance.
Just when everyone thought it was all over for Deontay, the fighter came back from his knockdown in the third round to absolutely floor the Gypsy king, not once, but twice in the fourth round.
Any human on this planet other than Fury would have no chance walking or standing up straight after two powerful right hands from Wilder. That is what separates Fury from the rest of the mortals. Fury went on to completely dominate the entire fight after those two knockdowns. He even got a knockdown in the 10th round to even it out.
Fury finally ended Wilder for good as he knocked out the Bronze Bomber in the 11th round showing the Las Vegas crowd who the king of the heavyweight division was.
Also read: Tyson Fury knocks Deontay Wilder out in the eleventh round in a modern-day classic