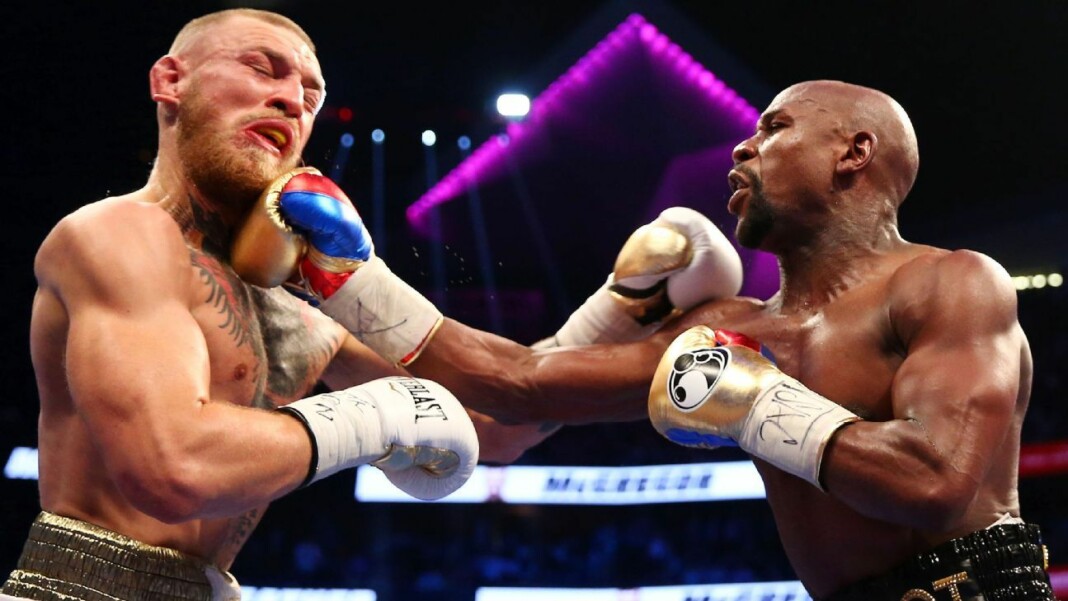 Conor McGregor vs Floyd Mayweather took place in August 2017. It was a time when Conor McGregor was at the peak of his powers. Only a few months back then, he had become a two-division champion after beating Eddie Alvarez at UFC 205. All in all, he was totally unstoppable.
He disappeared from the UFC for a few months following his 'double-champ' status. And that's when he decided to make his professional boxing debut. A fight with boxing great Floyd Mayweather, who had retired with a record of 49 wins and no losses in 2015 was agreed. Mayweather was set for a one-fight comeback, a chance to make it 50-0.
Conor McGregor vs Floyd Mayweather: The Biggest Fight in Combat Sports History
The negotiations for the fight began in January 2017. The seriousness slowly kicked in towards the month of May, after Conor McGregor agreed to Mayweather's terms and signed the contract. The fight was made official on the 14th of June 2017 and an International press tour was held in the second week of July.
There was a lot of trash-talking, especially from McGregor, in the lead up to this fight. The fight was set to take place on the 26th of August in 2017, and was scheduled for 12 rounds. The T-Mobile Arena in Paradise, Nevada hosted the fight.
Floyd Mayweather uses the rope-a-dope technique
The fight began and Floyd Mayweather didn't exhibit his usual game against Conor McGregor as the game began. For almost 7 rounds, Mayweather predominantly used the rope-a-dope technique while McGregor was trying some wild punches, hoping to land one flush on Mayweather's chin.
As the rounds progressed, McGregor began gassing out, and the splendid cardio and speed of Mayweather slowly came into play. In the ninth round of the fight, Mayweather landed some clean blows hurting corner. He continued the same in round number 10. At a point in round 10, Mayweather threw a barrage of strikes, which McGregor was not able to defend. Therefore, the referee waved off the fight. Mayweather won via. TKO in the 10th round.
McGregor and Mayweather pocketed huge money following the fight. McGregor's guaranteed purse was $30 million, whereas for Mayweather it was $100 million. However, both took home $130 million and $280 million, due to the PPVs. Till date, the event has the second-highest PPV buy rate in history.
Also Read : 'They sparred and made money' – Khabib Nurmagomedov mocks Logan Paul vs Floyd Mayweather
Also Read : 'Borrachinha is totally right' – Patricio Pitbull Freire rips into UFC over Fighter Pay Issue