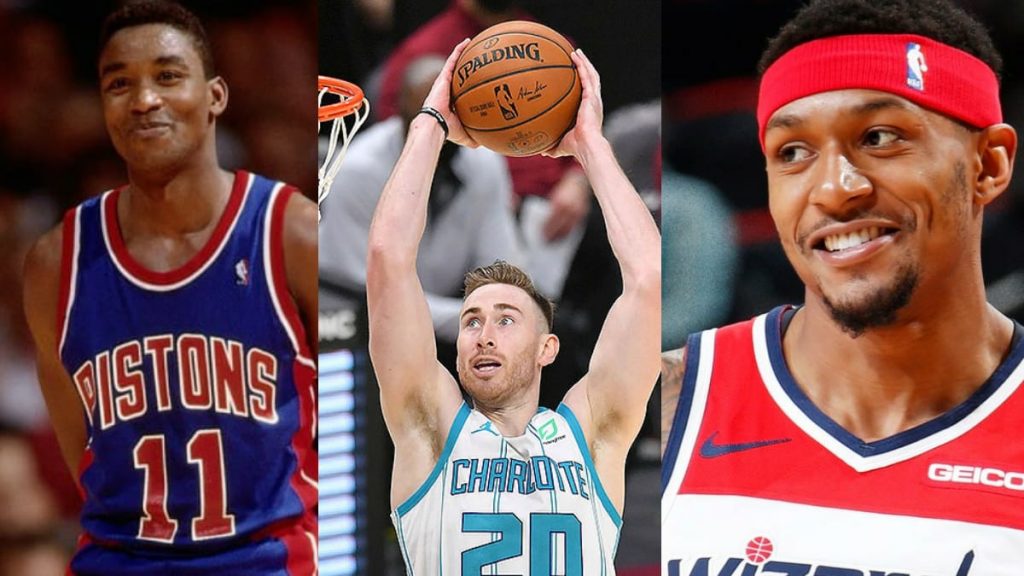 Ever since Gordon Hayward has signed his whopped 4-year $120 Million Deal with Charlotte Hornets, he has always been questioned for his worth. Washington Wizards' marquee player Bradley Beal and Isiah Thomas rush to Hayward's aid when his ability was being questioned. Hayward had spent 3 years being the 4th scorer for the Boston Celtics. Having Jayson Tatum, Jaylen Brown and Kemba Walker alongside him, Hayward never got the spotlight on him in Boston. 
Going into the 2020-21 season, he wanted to challenge his own ability taking a much-bigger role joining Michael Jordan's Hornets. His performances so far in the present season have been decent. But Hayward hasn't been able to lead the Hornets to major victories. Talking about Hayward's salary, he would be earning $28.5 Million this year. Going onto earn more than $30 Million in 2023 and '24.
Isiah Thomas and Bradley Beal support Gordon Hayward
"Y'all act like he lost his game… it didn't go nowhere. Different situation helped y'all see he still has game left, a lot of it!" wrote Thomas, sharing a video of Hawyward's highlight reel.
The former Celtics forward's message resonated in the right tone with Bradley Beal, who then sent out a message on his own! He fine-tuned Isaiah's tweet, and credited Hayward for still possessing 'A lot of game!'
Gordon Hayward spent three years with the Boston Celtics and the most he ever scored in one game was 39 points. However, the explosive forward posted 44 points for the Hornets in his debut season, which came in a win over the Atlanta Hawks.
Hayward was jubilated after bringing up his career-high and a third 40-point performance in the league. "I never scored 40 in high school," Hayward said after the game.
Having said that, after a slow start to the season, the Hornets have improved and have started to win games more regularly. How far will Hayward be able to take them? Let's see as the season unravels. 
Also Read: Jayson Tatum reveals Bradley Beal as the only player he has…