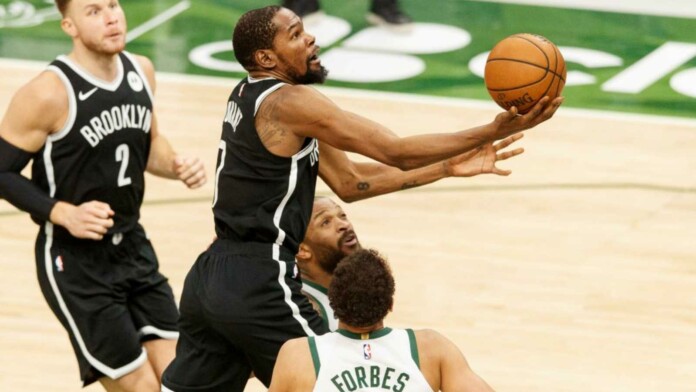 Bradley Beal is one of the best scorers in the NBA currently. The way he has guided the Washington Wizards from rock bottom is self-explanatory about his ability. However, there is another player that even Bradley Beal has become a fan of. It is the Brooklyn Net's Kevin Durant. Recently Kevin Durant has received a lot of praise with the performance he put against the Milwaukee Bucks in both the matches. Despite losing them all, he has motivated the team to perform. The league is blessed with players like LeBron James, Stephen Curry, James Harden, Kyrie Irving who are a gem on the front court. However, Bradley Beal feels Kevin Durant is the toughest NBA player for him to guard.
There aren't many 7'0" in the league who are as versatile as Kevin Durant. The big man is quick, skillful and perfect finisher under the rim. A power forward of his length is very rare to find. But Kevin Durant has willfully adapted to a variety of position. His shooting accuracy is impeccable along with his ability to drive and finish. And this season, he has put up some inspirational numbers in the league.
When Kevin Durant put a hard time on Kobe Bryant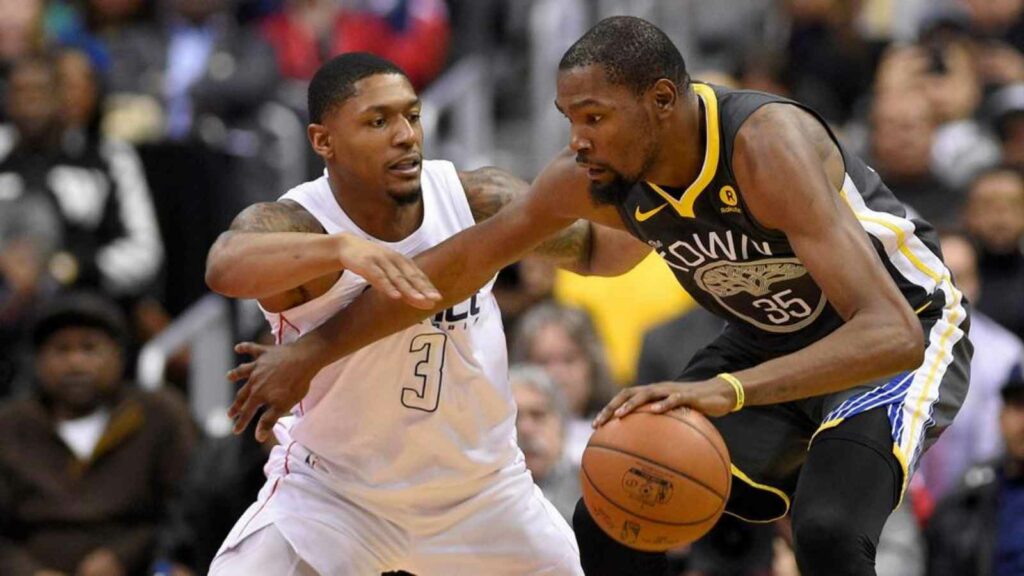 After Bradley Beal revealed that the slim reaper is his toughest contest, NBA insider Marc J Spears put a special mention on Kevin Durant. "I am gonna say me, but Kevin Durant. Kevin Durant is very tough to guard. Only because he's seven feet and doing everything imaginable," said Bradley Beal in the interview. However, it is not only Beal who is impressed with the 7' footer, Kobe Bryant also shared a moment in the past appreciating Kevin Durant. According to Kobe, "That was the one that I retired without really being able to figure out what it is– how I can stop him. When he first came into the league, he was easy to defend because he couldn't go right and shoot."
"He shot kinda across his face so that was a weakness that he had… But now he's developed that so I retired not being able to figure him out." Kevin Durant is not only bestowed with these, Anthony Davis also unveiled in the recent past about how KD was the toughest to guard. The Nets' superstar continued to amaze us through the season. As the post season are on their way, the #3 seeded Brooklyn Nets re getting geared up for more action. James Harden will look to be back with the roster. Fans will be looking at Kevin Durant to lead the super team towards their championship title this year.
Also Read: Los Angeles Lakers in fear of falling out of playoff spot