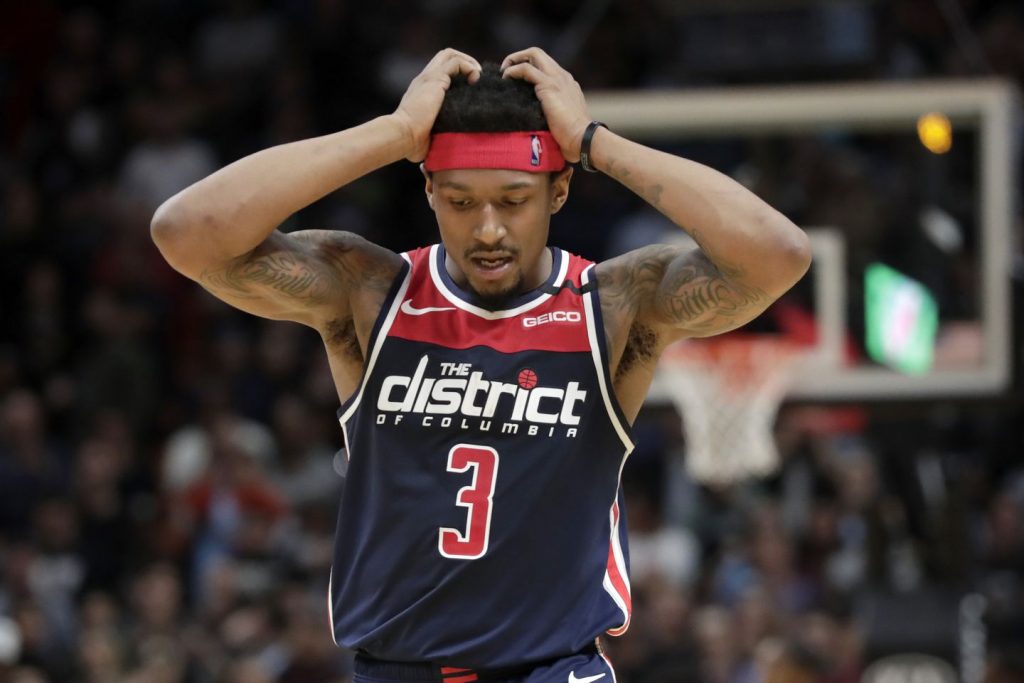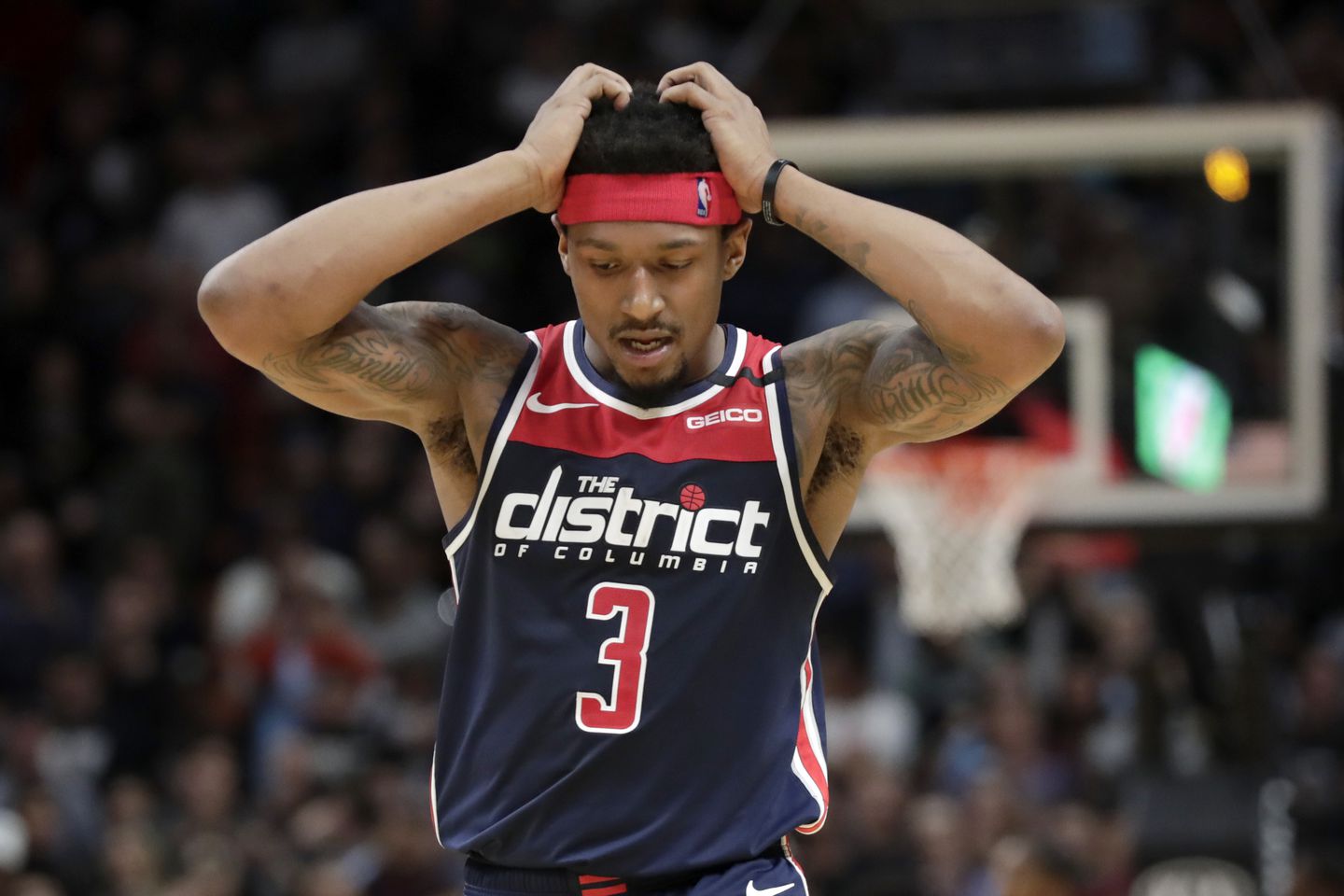 The game of basketball is an all-round team effort, even is a single player being at his/her optimal, a good team needs to back him up. No legacy can sustain without a combined effort. Recently the Washington Wizard's Guard Bradley Beal out scored his career best scoring a 60-point game. One can boast individual achievements, but a true leader expects the team works and applauds it. The Wizards, who faced defeat after Beal having 60 points seemed to disapprove the player immensely.
The best player for the franchise seemed quite off even though scoring a gigantic 60 point. The 76ers got the better of the Wizards and snatched the lead to close the game 141-136. Beal touched the elite 60s club. However, that too could not save the Wizards from the slump.
Washington Wizards defensive misery continues against Philadelphia 76ers
Bradley had 32 in the first half and scored 25 in the third itself. He was 19-29 from the field by the 3rd quarter. It appeared as if he was torched and made almost every basket with some magical handles. Yet the disappointment lied with the defence. Wizards defence was really loose. They gave away easy turn overs and multiple possession, crippled their man markings.
With the loss Bradley became the 20th player to face a loss after scoring 60 on the floor. Beal is currently averaging 34.25 in 8 games. A good back up is being constantly failing for the Wizards.
In an interview Post-match, Beal said, "They got a good team. We can't sit here be naïve to that. They have really good ball club…. We gave up 50 points in a quarter. That's unheard of. You can't win a game like that" complained Beal. The team needs some serious wizardry or spells to get on the season with a remarkable comeback.
Also Read: Paul George and Kawhi Leonard beat relatively 'tired-looking' Golden State Warriors