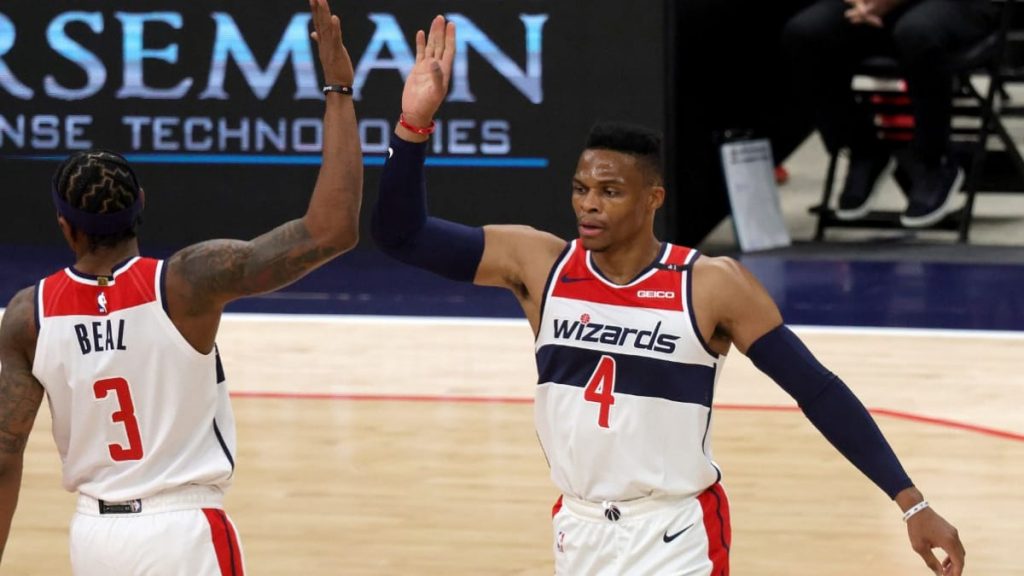 Washington Wizards finally get their first home win of the 2020-21 season after losing 5 games, courtesy to their marquee player Bradley Beal, who scored 34 points. The Washington Wizards' leader had put good performances so far in the season. But unluckily, the result hasn't been in their favor. Russell Westbrook not playing this particular game against Phoenix Suns. He is out of at least a week due to left quadriceps injury.
Talking about the Phoenix Suns, Devin Booker led the charge for them scoring 33 points. Mikal Bridges had 14, whereas Chris Paul scored a double-double with 14 points and 11 assists. Beal, the NBA's leading scorer for this season had 8 rebounds and 9 assists. In his previous two games, Beal scored 101 points, tying the team record with 60 points firstly at Philadelphia and hitting 41 at Boston after that.
Bradley Beal seals Washington Wizards 3rd win
Washington never trailed and was ahead by 32 with 4:16 to play in the second quarter.
They held the Suns to just 14.8% (4 for 27) from 3-point range.
"I think we did a good job of defending," Beal said. "Tonight was the first time we guarded the right way."
The Wizards played their first game without center Thomas Bryant, who suffered a partially torn anterior cruciate ligament in his left knee. Bryant injured the knee in the first two minutes of Saturday's game and is likely to miss the rest of the season.
Robin Lopez started in Bryant's place and had 11 points and 11 rebounds. He's having a great time playing with Beal.
"Watching him handle the ball, watching him do his work, it's something incredible," Lopez said. "You see something different. You see something special so often."
Also Read: "We just weren't secure with the ball": James Harden emphasizes on…