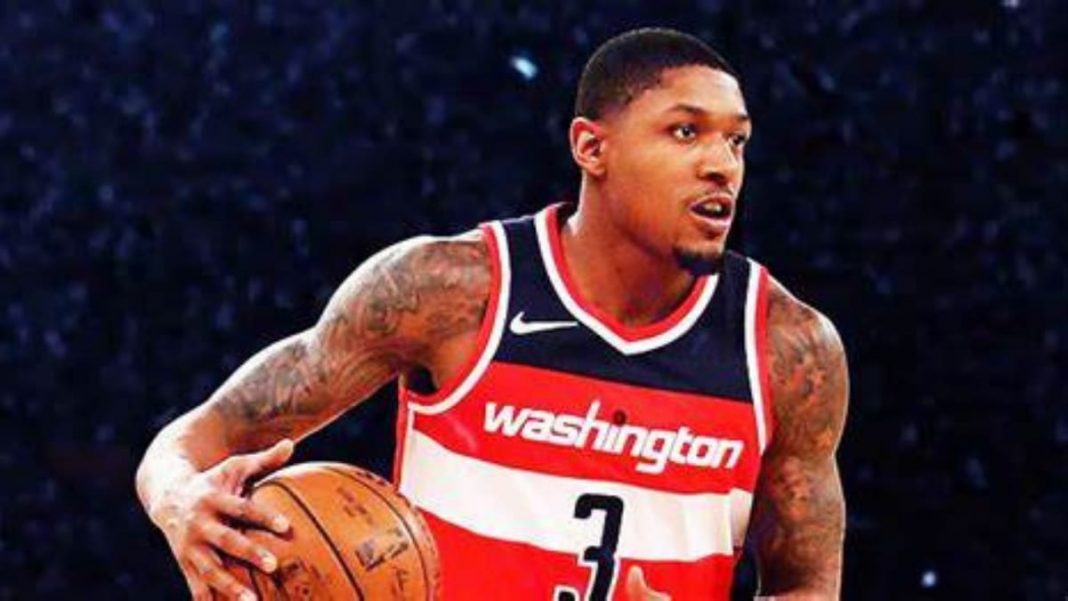 Bradly Beal's trade topic is steaming the market. The hottest pick in the trade saga is recurring to interest most of the teams. Bradly Beal has been in an excellent touch. He has already a 60-point game in the league. Other than that he is carrying the Washington Wizards single handed. Although he has denied previously of any trade rumours, yet his trade scenario is getting elevated.
In recent years, Bradly Beal has levelled up his game to such an extent that he is an all-star category. Wizards are still struggling while Beal is being let down every time despite his tough hustle. Bradly Beal is averaging 35.4 points this season. Recently the rumours about his trade request was quashed. He said that he wanted to stay with the team and win. But how long can he put up the numbers with a backup?
NBA analysts discuss potential trade suitors for Bradly Beal
The NBA analyst Adrian Wojnarowski discussed about the trade for Bradly Beal. According to him, if such a trade happens the LA Lakers and Clippers will definitely interested. After losing Avery Bradly, Bradly Beal is definitely their go to player. A guard like him is most suitable for a team like the Lakers. The Lakers' transition play is suitable for a player like Bradly Beal. For the Clippers, Bradly can be a scoring machine. Despite having Kawhi and Pau George, Beal can get the shooting back together. Adrian said, "There's not a team in the league who wouldn't love to find a way to add Bradley Beal… I think for teams like Golden State or the Denver's, teams who have assets who are contenders when they're healthy… Now I'm not saying they're going to do it, but you look at those teams and say 'they have enough to get in the conversation.'
Bradly sounded serious with his decision to stay. But how long? If the Wizards do not comply with the star, he would leave the franchise eventually. This trade will definitely attract more and more teams on basis of Beal's extravagant performance.