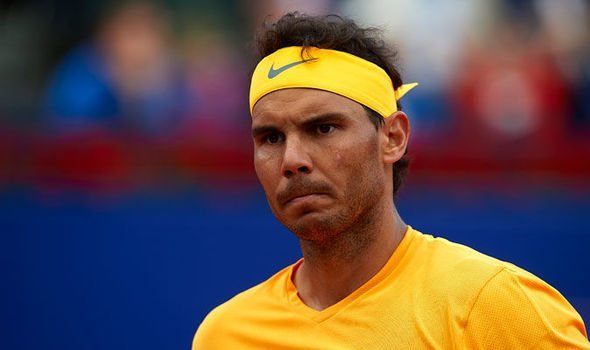 As ATP authorities released their schedule for the remaining 2020 season, Rafael Nadal has 3 title defenses among the 4 competitions being played. But the rise in corona cases and the restrictions imposed in the Flushing Meadows for the current US Open event to be held, many players have backed out from playing in it. Nadal has preferred to play in his preferred aspect of clay, in Europe and has confirmed his participation in those events.
As the unlock is Europe has been inflected, players in the continent have been let practice on the courts. Likewise, many players including Rafael Nadal could be visibly seen practicing on the clay court for the competition to be held next month. As the likes of Roger Federer and Andy Murray are not likely to participate in the remaining contests of the year, Rafa could lift the throne again and with the change in the procedure of ranking, Rafael could use the benefit the most.
Also Read The desire is to reach 25 Grand Slam Titles: Rafael Nadal
Also last week the new revised ranking systems came in. Simply implied, Nadal will not lose his 2000 points if he skips the US Open. Given the fact the US is heavily affected by the virus, it is not even considered advisable to play in the US Open and other events. Nadal has clearly shown signs of his not being interested and raising concerns over the organization of tennis events in the country.
However, Madrid Open's Director, Lopez confirmed by saying, "I talked to my friend Rafael Nadal and he has confirmed his participation in Madrid next September. He was hesitating; he told me about the calendar. It is difficult in a month to do the US Open, Rome, Madrid, and Paris; it is almost unfeasible." as quoted by Essentially Sports.
Although an official world from Rafael Nadal or his team is awaited, it surely looks like the Spaniard would skip the US Open to play in the clay events, being held in Madrid and Rome.
Also Read 'Federer, Nadal, and Djokovic don't have many options' – Toni Nadal