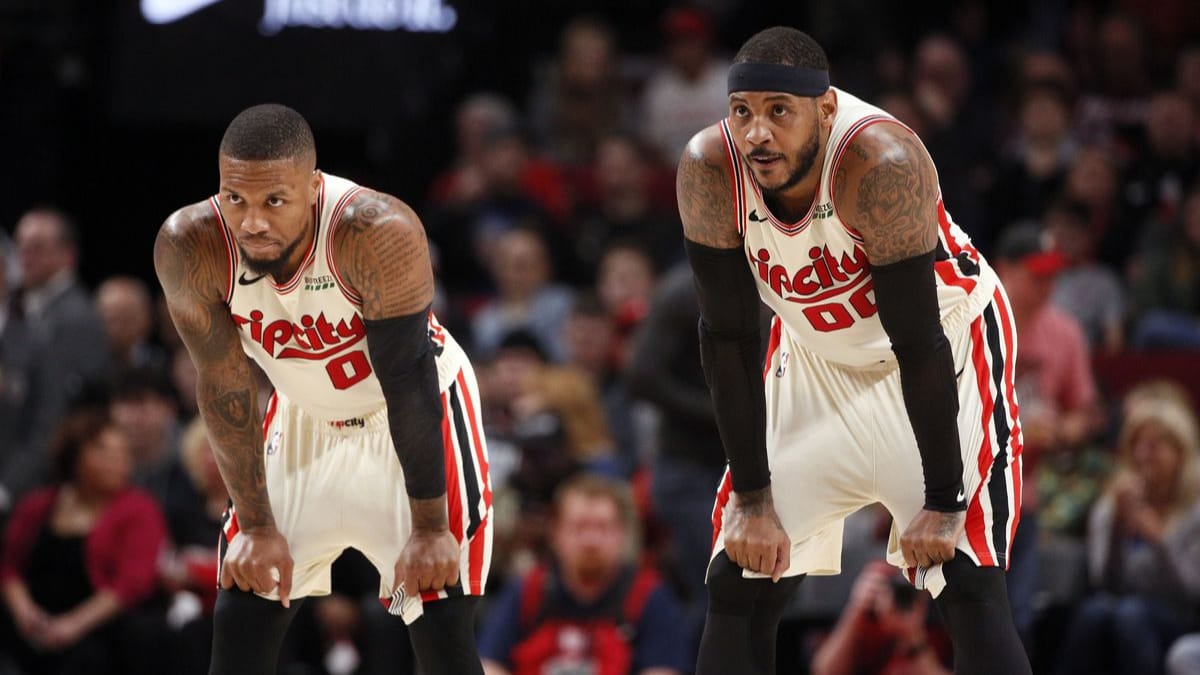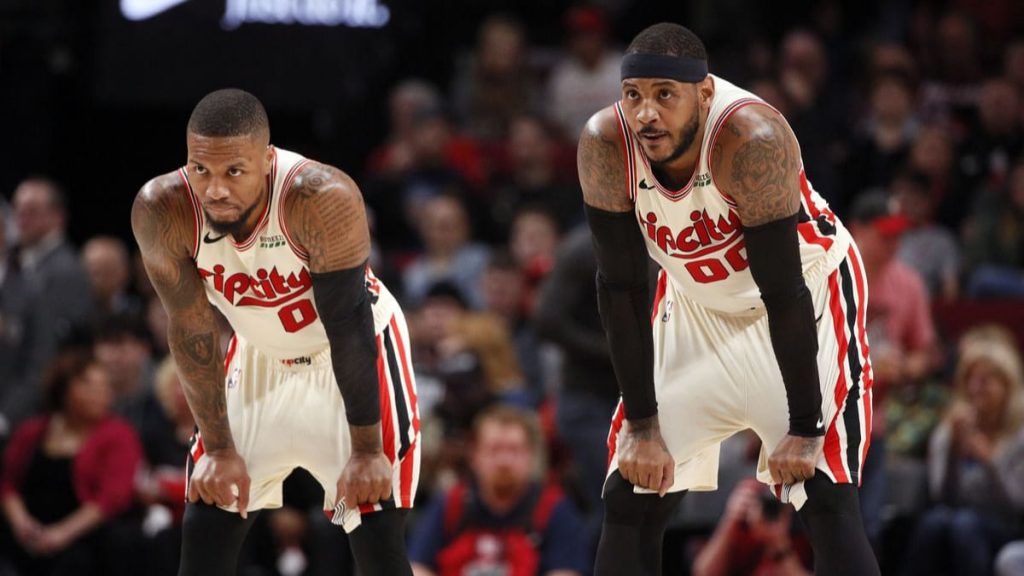 Damian Lillard has been in an elite form recently. After starting this season on a low scale, the Portland Trail Blazers and especially Lillard is currently in smoking hot form. This is an electrifying season for the veteran point guard. After being plagued with injuries, Damian Lillard has put the team on driver seat. Although absence of certain players has been a little worry-some but never affected at large. The competitive spirit of the Trail Blazer's players has given them a great leap ahead. Brian Windhorst had huge words of appreciations for Dame.
Missing out CJ McCollum and Jususf Nurkic may have slowed down the scoring rate but hasn't really stopped. The on-court heroics of the most clutch player in the NBA has always kept them ahead. Although they lost to Phoenix Suns today, they never failed to display their fighting spirit. Damian Lillard had team high 24-points. With quick turnovers and lack of defence Trail Blazers fell apart. A 32-point loss at last crushed them. However, NBA analyst Brian Windhorst had huge words of appreciation for arguably the best point guard this season. Brian was impressed with Lillard's performance today.
Brian Windhorst showers his praise on Damian Lillard
Brian Windhorst was certainly left in awe by Dame today. In recent episode of his podcast, he displayed huge respect for the 30-YO old. He said, "Since CJ McCollum went down, which was in mid- January and Dame has missed a game or two in there, but his stats, he is averaging in those games 32 points on 45% shooting. For him he takes a lot of difficult shots, for example, he takes about 12 threes a game. He is shooting 93% from the line and he is averaging 4.3 rebounds and 9.1 assists a game and 1.1 steals, just incredible. "The guy is just an incredible performer. He is doing it again. His team is playing well, all things considered. It's just a Dame Lillard appreciation moment here. The guy is amazing. He keeps doing it year after year and he is doing it again."
Damian Lillard is finally getting all the recognition. Previously, his straight hustles were kept unattended. But not anymore. The beast mode dame has hyped the NBA. He deserves his maiden MVP trophy according to ESPN. Despite being one of the most clutch players, Dame was overshadowed. Now that he has risen to all his capacity, the teams should brace for Dame time more often.
Also Read: Utah Jazz sets 3-pointers record in rout of Charlotte Hornets to…