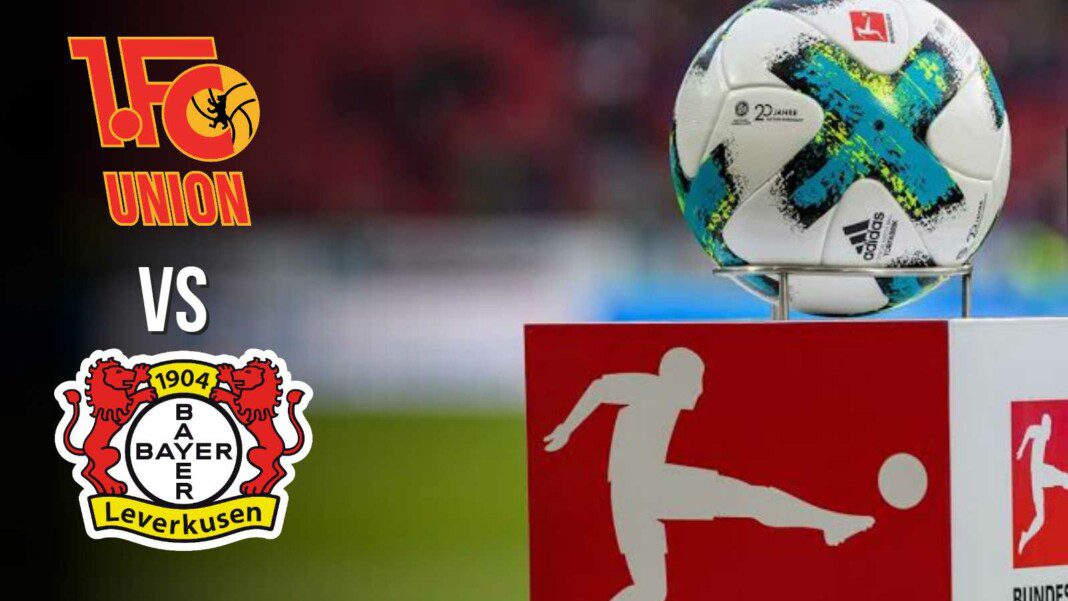 In the Matchday 1 of the Bundesliga, Union Berlin drew 1-1 with Leverkusen. The match was filled with excitement in the first half. Taiwo Awoniyi struck first blood as he scored in only the seventh game of the match on Saturday, August 14.
However, instead of crumbling under pressure, Leverkusen made a comeback after Moussa Diaby scored a goal in the 12th minute. Those two goals remained as the only ones in the match as both teams fought tooth and nail to overpower each other.
Let us quickly dive into how the players of both teams performed in the Bundesliga match:
Union Berlin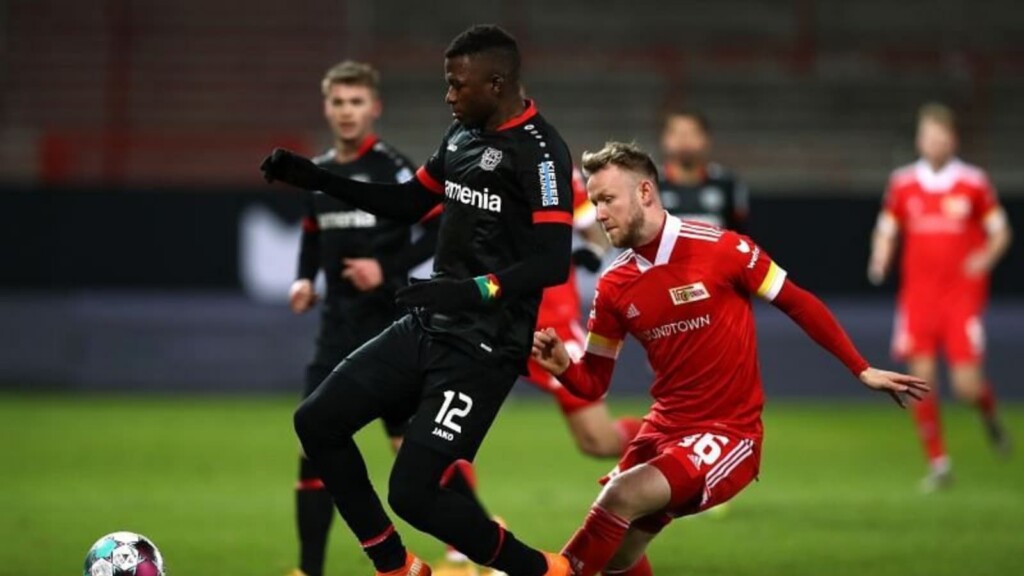 Andreas Luthe (GK) (/710): Luthe made some impressive saves, but would have been happier had he stopped the solitary goal.
Timo Baumgarti (4/10): Baumgarti conceded a couple of corners to the opposition and also made a foul in the 48th minute.
Marvin Friedrich (/610): Friedrich gave away a corner and failed to convert a header from the left side of the six-yard box.
Robin Knoche (5/10): Knoche was decent enough, but made a foul in the 23rd minute of the encounter.
Chris Trimmel (4/10): In the second minute, Trimmel gave away a foul. In the 81st minute, Julian Ryerson substituted him.
Max Kruse (7/10): Kruse helped Taiwo Awoniyi score his team's only goal in the game. He also gave a foul in the 55th minute.
Rani Khedira (3/10): Khedira conceded as many as three fouls and also gave away a corner during the encounter.
Niko Giesselmann (6/10): Giesselmann conceded a couple of fouls and corner. He was also reasonably active on the field.
Marcus Ingvartsen (5/10): Ingvartsen gave away a couple of fouls and failed to score a goal in the fifth minute.
Taiwo Awoniyi (9/10): Awoniyi gave his team the crucial lead in the sixth minute. Later Andreas Voglsammer replaced him due to an injury.
Genki Haraguchi (4/10): Haraguchi missed a couple of right-footed shots from outside the box. Kevin Behrens later replaced him.
Substitutes:
Kevin Behrens (4/10): Behrens replaced Haraguchi in the 80th minute of the game, and didn't have much time to make an impact.
Sebastian Griesbeck (N/A)
Andreas Voglsammer (5/10): Voglsammer was active from the 62nd minute onwards, but couldn't help his team score.
Paul Jaeckel (N/A)
Frederick Ronnow (N/A):
Tymoteusz Puchacz (N/A):
Levin Oeztunali (4/10): Oeztunali replaced Ingvartsen in the 63rd minute and missed an attempted goal in the 89th minute.
Cedric Teuchert (N/A):
Julian Ryerson (N/A):
Bayern Leverkusen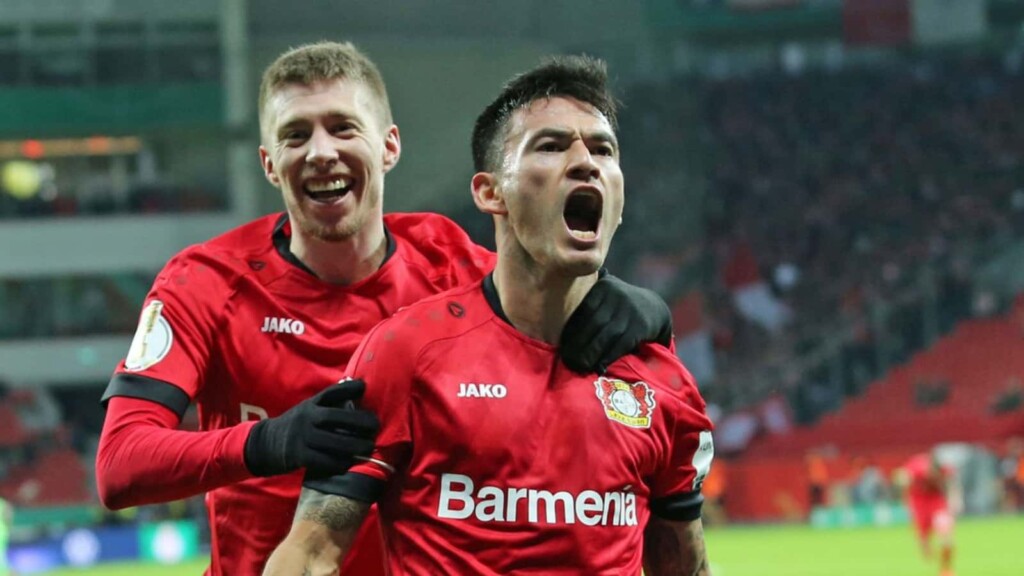 Lukas Hradecky (GK) (7/10): Hradecky made some impressive saves, but conceded a corner in the 84th minute.
Jonathan Tah (3/10): Tah couldn't quite impress as two of his headers couldn't quite lead to goals for his team.
Mitchel Bakker (4/10): Bakker missed a goal in the 85th minute of the game that could have given his team the lead.
Odilon Kossonou (4/10): Kossonou was fairly active during the game and helped his teammates out.
Jeremie Frimpong (5/10): Frimpong lived up to the expectations of his mates and was active on the field.
Kerem Demirbay (2/10): Demirbay had a poor outing as he missed a couple of goals and was also caught for dangerous play.
Nadiem Amiri (2/10): Amiri missed a goal, conceded a foul and adding insult to injury, he also got a yellow card.
Moussa Diaby (8/10): Diaby helped his team draw the equaliser in the 12th minute of the contest and impressed everyone.
Charles Aranguiz (4/10): Charles Aránguiz replaces Julian Baumgartlinger in the 70th minute of the game.
Exequiel Palacios (5/10): Palacios was reasonable during the course of the match and played his part decently.
Patrik Schick (3/10): Schick missed quite a few goals and in the 70th minute Lucas Alario replaced him.
Substitutes:
Wendell (N/A)
Paulinho (N/A)
Niklas Lomb (A/A)
Takis Retsos (N/A)
ALSO READ | Premier League: Chelsea vs Crystal Palace Live Stream, Preview and Prediction