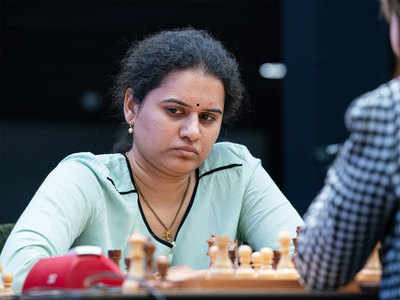 Round 1 of the cairns cup ended with 2 games having result and others draw. In the tournament GM Humpy Scored the victory against GM Yip, Carissa and GM Harika had a draw against Russian GM Lango, Kateryna. Other result was GM Dzagnidze, Nana who won against GM Gunina, Valentina.
Koneru, Humpy and Yip, Carissa game was a 40 moves game which was very nicely converted by Koneru. Move 36 was a big inaccuracy by The USA Gm Carissa which was very nicely taken advantage by Koneru and on move 38 was the move where Harika was up a piece and was gonna promote the pawn soon. Move 40 by Humpy and Carissa resigned the game resulting in first win for Humpy in this tournament.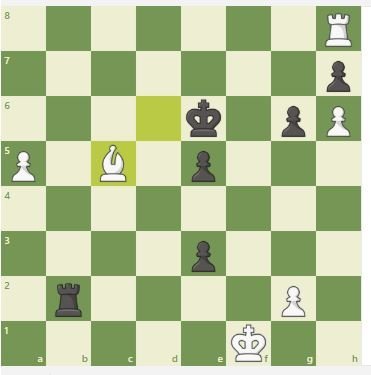 Now we focus on game between Kateryna and Harika. It was a draw mutually at move 37. The game was pretty nicely played by both the players. No loose chances, very less inaccuracy. It was a kind of perfect human play shown by both the players which resulted in a draw-ish position and both players agreed to the draw.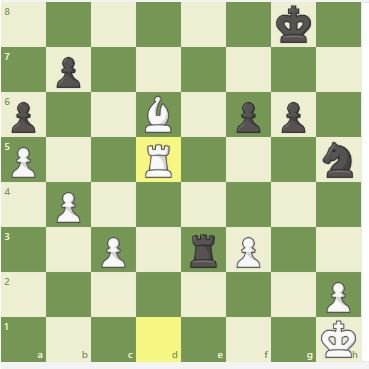 Now the next game we will focus is between Nana Dzagnidze and Valentina Gunina. Nana was in the driving seat from the start of the game. At move 32, it was almost clear that Nana is gonna win the game until there is a Big Blunder by the GM from Georgia. Move 36 was the moment in the game which confirmed the victory for Nana. Her pieces were very nicely coordinated and attacking whereas black's pieces were stuck in defending. At move 42, Gunina resigned the game as it was a complete loss for her.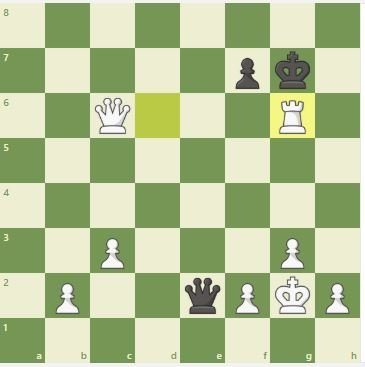 Rest other matches in this tournament were draws. Round 2 will start the next day and we hope to see Indian GM's shine again.