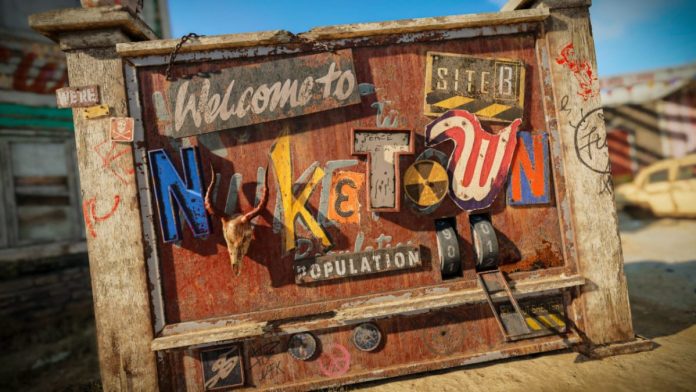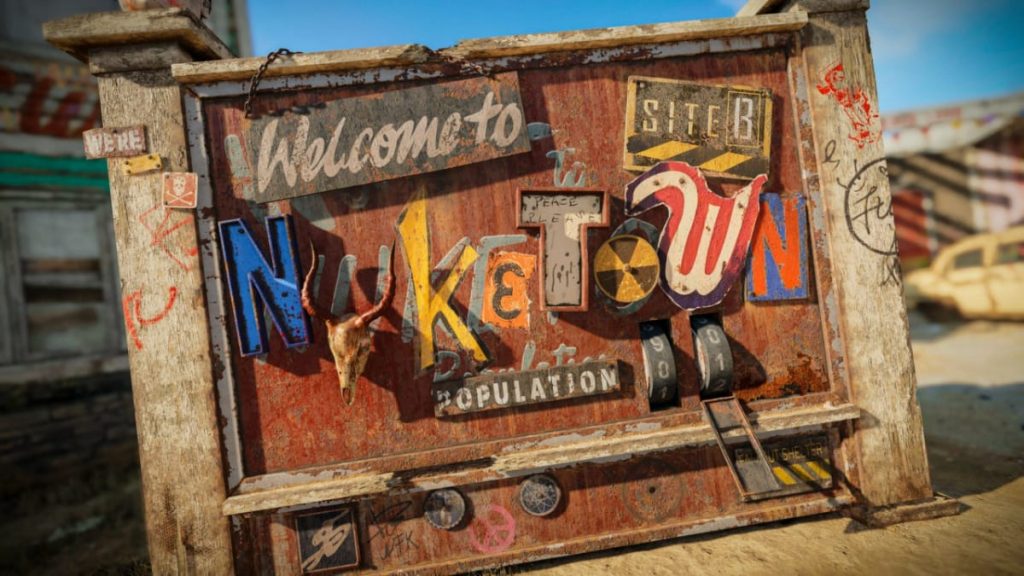 People have had complaints about there being too few maps in Call Of Duty Black Ops Cold War. Activision's first addition to the list of maps is a 1984 rendition of Nuketown. The map is yet to release into the game's playlists, however that has not stopped people from figuring out the map's easter egg already. here's how to get the Black Ops Cold War Nuketown easter egg.
Call Of Duty Black Ops Cold War Nuketown easter egg
Redditor PimpOutMyPC posted his findings on the Call Of Duty Black Ops Cold War Subreddit. He said that he managed to glitch into the map prior to it being added. The user did this from a custom game. He also said that he has been unable to reproduce the glitch. Now the easter egg itself requires players to pop off the heads of all the mannequins in the map. Doing this properly layers the game's graphics with a trippy 80's retrowave filter. A synthwave music track also starts playing. This acknowledges the 1980's setting of the game and is a very cool easter egg.
Nuketown '84 officially arrives on November 24th and players will be itching to revisiting memories and finding the easter egg. There were similar easter eggs in Black Ops 2 and Black Ops 3 as well. This trend always attracts the attention of returning players and is exciting for new players to experience as well.
The community is looking forward to seeing more content in Black Ops Cold War. The game might grow to be really good if the developers give it the same love Modern Warfare got. The game's campaign and zombies mode have had a good reception. Multiplayer seems to be the only sector where the game is lacking, hopefully that will change soon.
Also Read: Call Of Duty Black Ops Cold War developers face backlash