The weapon meta has been reset in Call Of Duty warzone, forcing players to reconsider their assault rifle options. The M4A1 is slowly becoming a viable option, offering everything you need for the battle royale: accuracy, range, a fast rate of fire, and the potential to strap on a 60-round magazine. Everything is there in just one gun and players are using it as their primary weapons.
The M4A1 setup for Warzone we've got below gives you decent damage per second over mid to long-range fights, without making the gun unwieldy in close-up gun battles. Here we will give you the best M4 loadout warzone and one backup loadout too.
Best M4 Loadout In Call Of Duty Warzone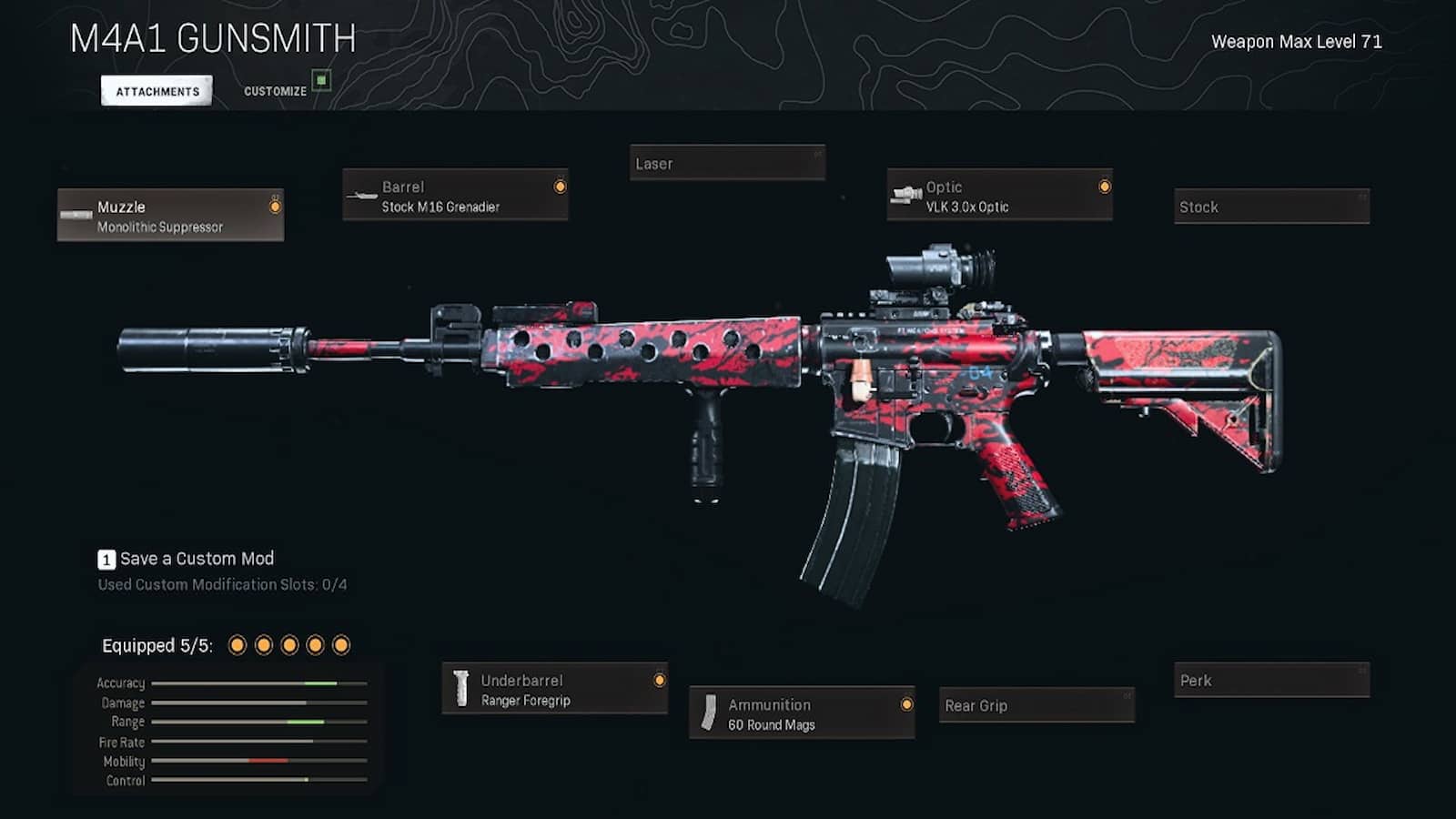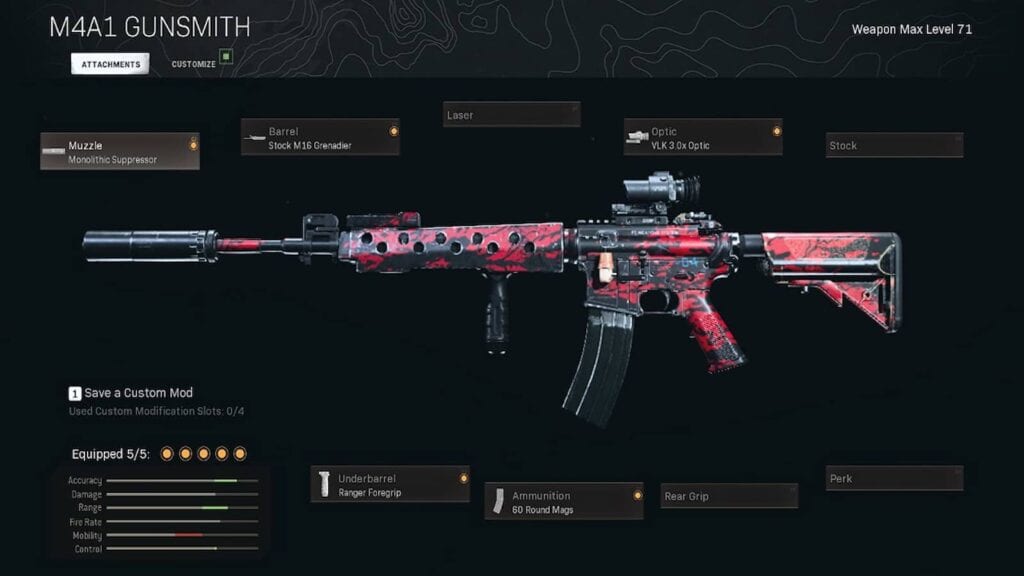 The best M4 loadout warzone is given as follows:
Monolithic Suppressor
Stock M16 Grenadier
Commando Foregrip
60 Round Mags
Stippled Grip Tape
the Monolithic Suppressor and Stock M16 Grenadier you'll get better damage output over longer distances, while the Stippled Grip Tape and Commando Foregrip ensure this M4A1 setup is still relatively quick to aim down sights with.
The M4AI's versatility makes it a force to be reckoned with. If you want a weapon to take out enemies from long distances, swap out one of the attachments for a 3x Axial Arms scope to make things much easier. Finally the 60 Round Mags mean you can pump out a lot of damage before needing to reload.
Related – Here is the best M13 loadout in Call of Duty Warzone in May 2021
As for the rest of this class. Your Tactical Equipment should always be the Heartbeat Sensor as it's incredibly useful for tracking enemies who have escaped to cover. Your choice of Lethal Equipment is whatever you find most comfortable with.
As soon as you have the money, you should buy another loadout with one of the many other powerful guns and use it to get a second primary weapon. Of course you could run Overkill as your second perk and grab the best call of duty warzone sniper to compliment your mid-range powers.
Also Read – Call Of Duty Warzone: Everything You Need To Know About M.O.A.B Bundle