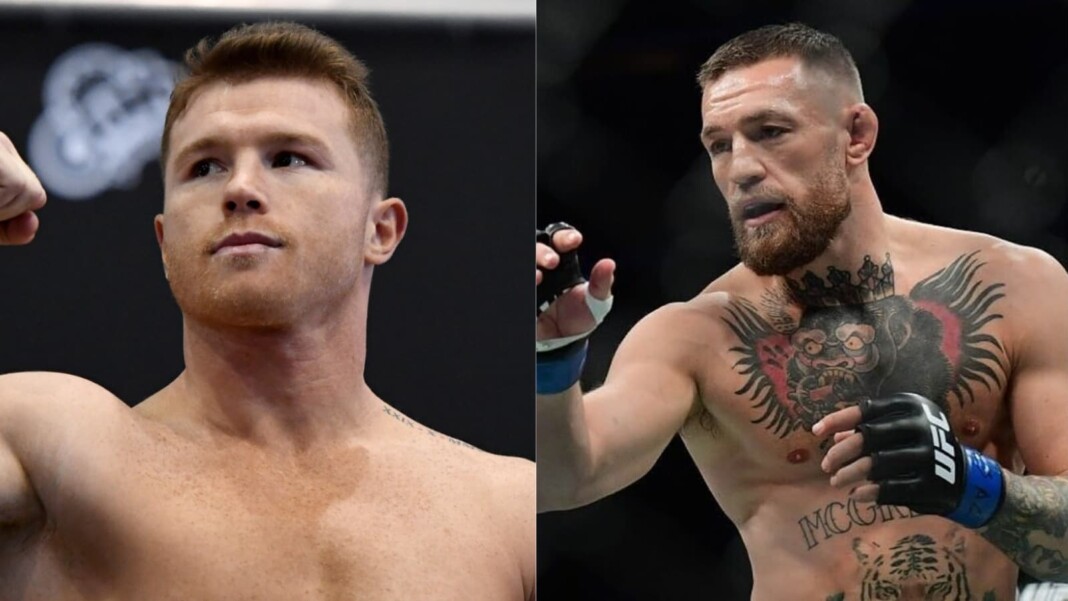 Canelo Alvarez is in the prime of his career, making way for his 25th professional world title fight against Caleb Plant in boxing, doing and making the most out of the sport he loves to perform in. Alvarez, with a record of 56-1-2, is now considered by many as one of the greatest fighters this generation has ever seen.
Alvarez, the 3 division champion will face Plant to defend the WBA, WBO, WBC and The Ring super middleweight titles while he will get a chance to earn Plant's IBF super-middleweight title. The fight will happen at MGM Grand Arena in Paradise, Nevada on November 6, 2021.
In a pre-fight interview given for BT Sport Boxing, Canelo Alvarez was asked about former two-division UFC champion Conor McGregor, in regards to the idea of a superfight between the two combat sports megastars. McGregor had his fair share of experience inside the ring when he fought in a superfight with undefeated retired boxer Floy Mayweather, where McGregor was stopped in the 10th round.
Canelo Alvarez's reaction to Conor McGregor may shock you, what next for the "Notorious" McGregor then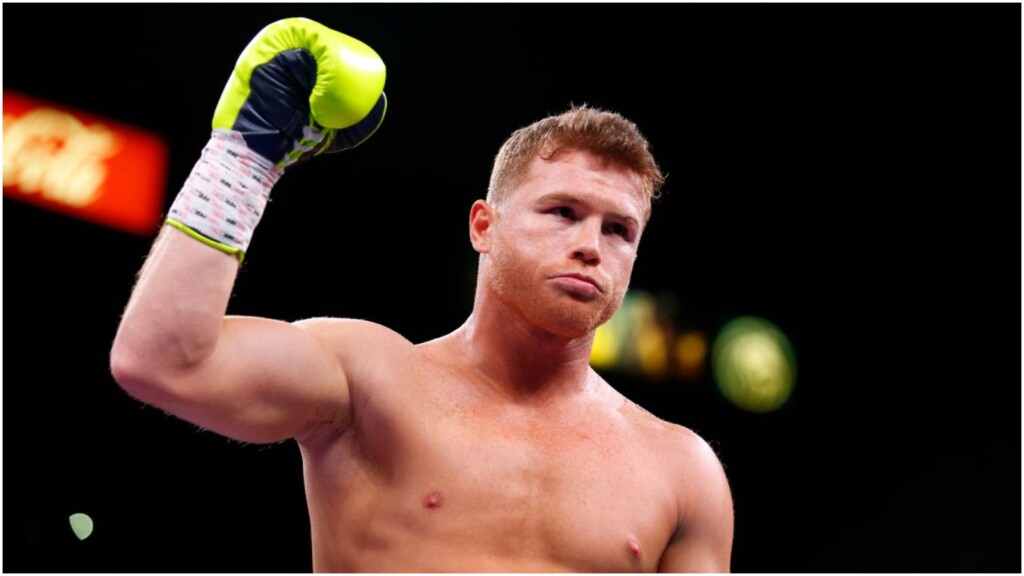 "Oh my god, no. Don't try man, don't try," this was Canelo's response in a beginner's way of speaking English. The Mexican boxer last lost to Floyd Mayweather in 2013 by unanimous decision. Alvarez has no hopes of entertaining a McGregor superfight the same way as his arch-nemesis Mayweather did. He in fact is suggesting through his words to not fight him.
As of now, Alvarez is focused on his opponent Caleb Plant, who's undefeated with 21 pro-fights. Canelo has only had a draw in his last 15 fights after he lost to Mayweather and doesn't seem to stop on his run anytime soon. For McGregor, he is undergoing a long layoff as a part of his recovery from a broken shin bone that happened in the last fight at UFC 264 against Dustin Poirier, because of which the fight had to be stopped after round one.
There are plenty of options for McGregor once he comes back to the octagon, this includes his potential fourth fight with Dustin Poirier after the way the third fight ended. But McGregor can also go on a potential trilogy with Nate Diaz and finish off making history as if it does happen, McGregor vs Diaz would be one of the greatest trilogies of UFC History. Do you see any elite boxer that would make up for the criteria of a superfight against the Irish mixed martial artist?
Also Read: "Not since Conor McGregor have we seen someone make such a splash," Michael Bisping compares Khamzat Chimaev to The Notorious One