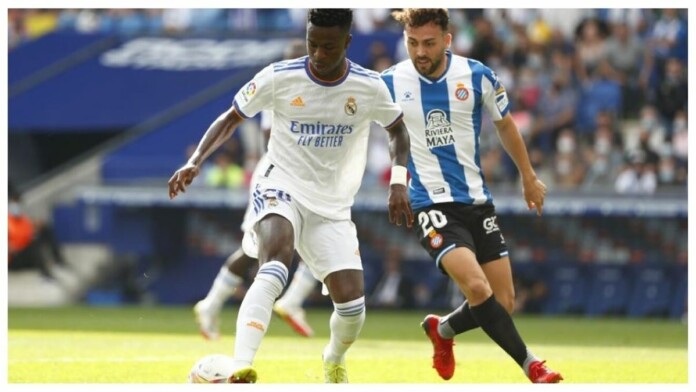 Real Madrid manager Carlo Ancelotti blames the players as they suffered a disappointing 2-1 defeat to Espanyol. It was their second defeat in the last five days as they were hammered earlier by Sherrif with the same scoreline in the Champions League clash.
Ancelotti was of the opinion that the players performed poorly and were not up to the mark. He termed this encounter as the worst game of the season and also claimed that they deserved to lose.
"We played badly, nothing much else I can say. When we conceded we became confused on the pitch. Have to be honest – worst game of the season. Today's defeat is not an accident, we deserved to lose. We are worried, this club is not used to back-to-back defeats, we have to remedy this and fix the errors we made again today," said Carlo Ancelotti in the post-match conference.
Real Madrid fell down to a Raul de Tomas strike in the 17th minute, while Aleix Vidal increased Espanyol's lead in the 60th minute. Karim Benzema scored a stunning curling goal to cut the lead in half, but it wasn't enough. It was indeed Madrid's first La Liga defeat of the season and they are presently tied for first place with Atletico Madrid. Despite a good start to the season, Los Blancos look to be in the midst of a crisis and are losing ground.
We were disorganized and weren't well-positioned, believes Carlo Ancelotti
Ancelotti was honest about his team's poor display and claimed that they were organized properly and there was a lack of clarity among the players. He also talked about the positioning of Alaba which in return backfired to them.
"Our plan was pretty clear, but the team were disorganized, not well positioned, very individual – these are things we need to fix, I spoke with the players who agree. I thought Alaba at full-back could help in attack, but we lacked balance on that side of the pitch, the midfield did not cover, we were not well-positioned," added Ancelotti.
ALSO READ| LaLiga: Espanyol vs Real Madrid player ratings as Real Madrid continues to struggle