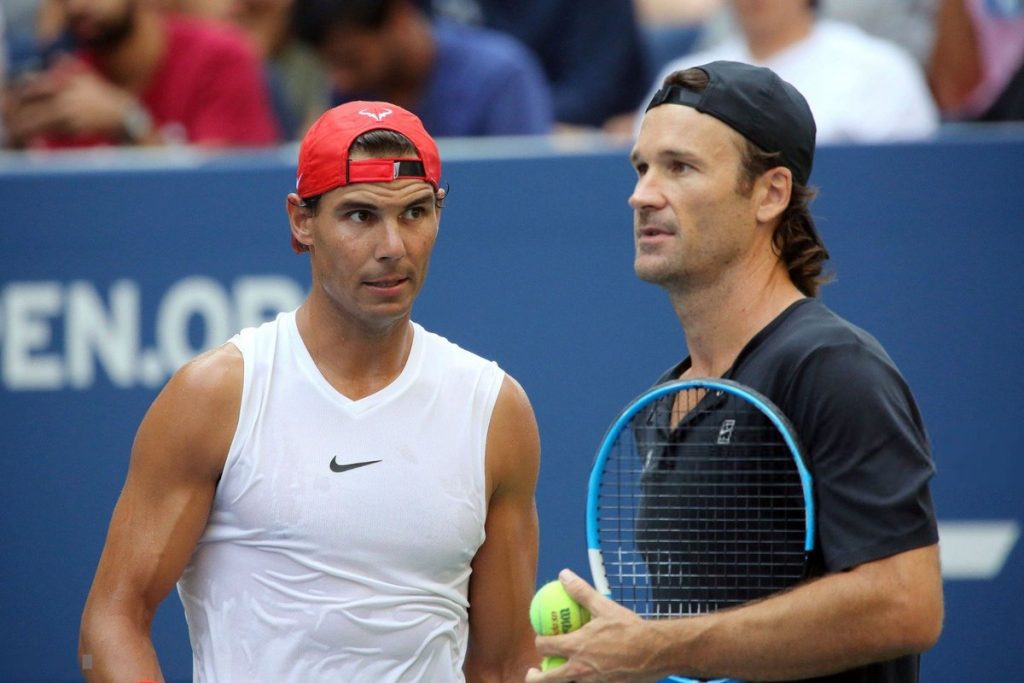 The first Grand Slam of the year is just days away. The Australian Open is all set to begin after a prolonged delay. The Coronavirus pandemic had upended tennis a great deal and while many predicted that this year's Australian Open would be cancelled due to the vast spread of virus in the host nation, strenuous planning and monumental organizational effort has now made it possible for the Open to start on February 8th.
While many players have decided not to play at the tournament, a more thane exciting contingent of players will take the court in Melbourne next month. Spanish star Rafael Nadal is also planning to play it and will be on the hunt for his second AO title.
However, it won't be easy for him as now the news of his coach Carlos Moya deciding against travelling to Australia is bound to make it even harder.
In a statement, Moya said, "After speaking with Rafa, we have decided that I won't travel to Australia with the team. I will follow the tournament from home and will stay with my family, parents and kids due to the delicate situation that Spain is living with the virus. Best of luck to the team!!"
Rafael Nadal to quarantine in Adelaide instead of Melbourne
The organizers of the Open have made it mandatory for each player to quarantine for 14 days ahead of the tournament. This measure has been taken in order to ensure player's safety. While a large chunk of players will quarantine in Melbourne, a small group of players are scheduled to quarantine in Adelaide.
These players are the Top 3-ranked players in the men's and women's categories and Nadal is one of them. Tournament Director Craig Tiley earlier spoke about this step and said, "The conditions of the quarantine will be the same. They'll be in a different hotel and a smaller cohort, and travel direct to Adelaide. We think this is a great opportunity to actually launch before we go into the season." 
Also Read: Rafael Nadal to practice with countryman Marc Lopez during Adelaide quarantine