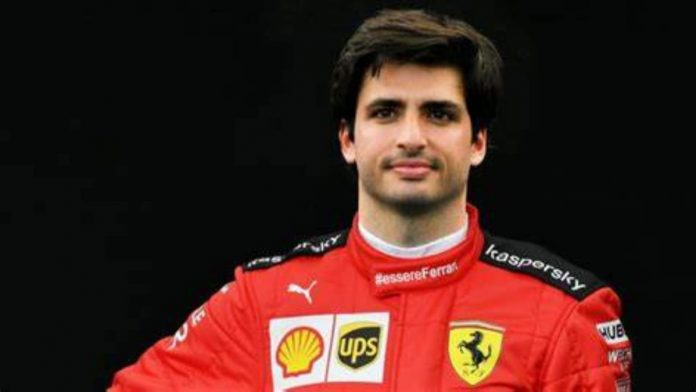 Carlos Sainz, who will drive for Ferrari this season reveals the thank-you letter he received from Sebastian Vettel way back in 2014. Sebastian Vettel is one of the most successful F1 drivers, winning four world championships with Red Bull. He left Red Bull at the end of the 2014 season, moving to Ferrari for the 2015 season.
Carlos Sainz has now replaced Sebastian Vettel at Ferrari, who made his switch to Aston Martin. When communicating his goodbyes at Red Bull, Sainz received a special letter from the German. Back when Vettel was driving for Red Bull, Sainz was a reserve driver for the team and a simulator driver.
"I have a lot of respect for Sebastian," Sainz said. "I think he is one of the drivers who is going to mark an era in Formula 1, regardless of maybe the most difficult years he has had," he added.
The contents of Vettel's letter to Sainz
Carlos Sainz revealed that when Sebastian Vettel was leaving for Ferrari, he made sure that he had sent a personal letter thanking each of his staff members. Sainz recalled that Vettel had written in the letter that the job the Spaniard did was an important one and thanked him for his support.
"I'm going to tell a story…the day he said goodbye to Red Bull in 2014, I was a simulator driver and he dedicated a letter to me. He thought that the work I was doing in the simulator for him and for the team was important, and he had the kindness to say goodbye to Red Bull by sending a letter to all the employees personalised for each employee," Sainz said.
"He knew that at four o'clock in the morning I spent hours in the set-up recommending settings for his race in Australia and he was kind enough to send me a letter thanking me for that effort in the simulator and those hours of work I had put in," he added.
"And since then I have a special affection for him and I have a relationship with him beyond the cameras, which maybe I have never told him and someday I will tell him, but since then I have a great respect for him," added the Ferrari driver.
Also Read: "Carlos Sainz reminds me of Alain Prost," says ex- Ferrari driver