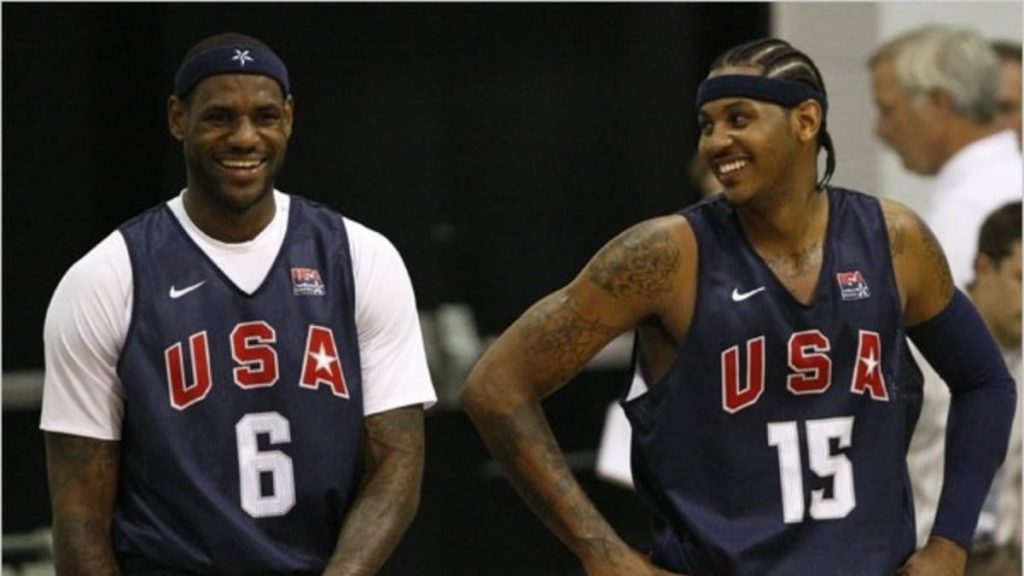 The sport of basketball has over the past few years seen some amazing players coming from all around the world into the greatest league, NBA. But having said that only a quarter of the players are outside America. Name any arguable G.O.A.T of the game, be it LeBron James, Michael Jordan, Kobe Bryant etc. all of them are American. In a recent interview Carmelo Anthony spoke about how the dream team from Olympics 2004 recovered after settling for a bronze medal. 
In their worst performance since the Seoul Olympics 1988, Team USA had to settle for the Bronze medal in 2004. But the reasons for the loss were rather different. Team USA in 2004 was unlike any other team that ever represented the country.
The team was a mix of rookies and everyone else in their 20s. Reportedly, many players had declined the invitation to join the roster as a result of the 9/11 attacks.
Carmelo Anthony talks about 2004 Olympics loss in Athens even after having a Dream Team 
As Carmelo Anthony explained in an interview, "I think things could have been different, but we never had time. We came at the last minute. Me, D-Wade, and LeBron… The way that we looked at it was we're only here for the roster fillers."
This led to the likes of Dwyane Wade, LeBron James and Carmelo Anthony getting a seat in the team. They had veterans in Tim Duncan (28), Lamar Odom (25), Allen Iverson (29), and Richard Jefferson (24) to look up to.
As a result, the team took an unexpected 73-92 loss against Puerto Rico and pulled breaks on their 24-game win streak on the world's biggest sporting platform. Fortunately, they somehow managed to pick a Bronze medal as the Gold went into Argentina's bag.
The duo of LeBron James and Carmelo Anthony combined for just 139 minutes of play during the eight matches that they played in Athens. Team USA was coming off three consecutive Gold Medal wins before that and won just 5/8 games at Athens.
However, that year remained an exception. They made a comeback in 2008 as the "Redeem Team" that dominated opponents by forcing a 27.8-point deficit per game. 
Also Read: Julius Randle recalls the legend of Kobe Bryant in Detroit