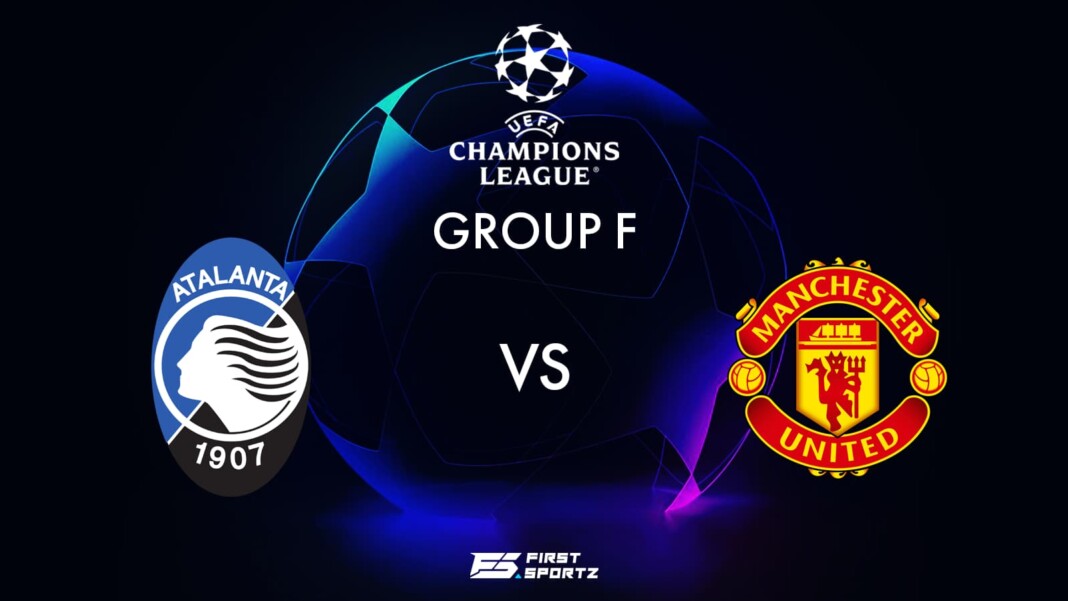 Group F table toppers, Manchester United went up against Atlanta who they'd a thrilling encounter with in their previous outing. However, it was a fun second meeting straightaway but the Reds were hurted by the start.
Josip Iličić, Atalanta's most promising player turned wild and used his massive skills to score the opening goal of the match for Atalanta in the 12th minute and gave them the lead. However, Cristiano couldn't be kept quiet due and he made a fierce goal to make it even for Manchester United.
A little while later, Zapata's strong run across the Man United box game him a clear chance at goal and with barely a single person in the box, he ran himself and took a good look over the right of de Gea and scored a brilliant goal.
Meanwhile, Ronaldo must've been cooking some other plans as he yet again comes to rescue his side. He scored a scorching low volley past the keeper to make it 2-2 and earn them their required points. Here are the player ratings for the match :
Atalanta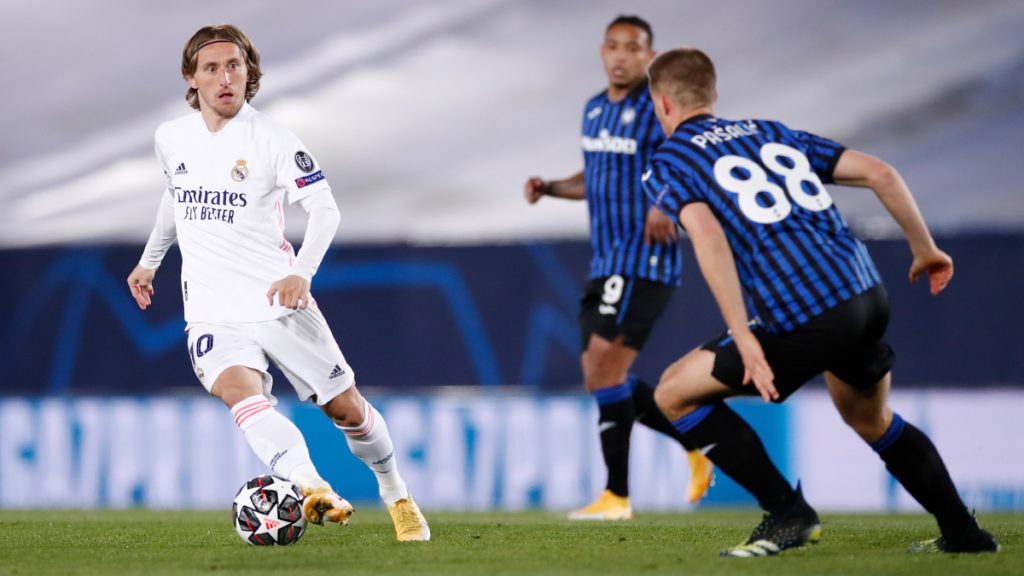 Juan Musso (GK) (6.3/10) : A pretty decent game overall for Juan Musso as he barely did order anything cause he wanted to meet and show. How's, apart from that it's a pretty chill scene to find his favourite shows.
Marten de Roon (6.7/10) : Marten was really good with interceptions but he gave away Possession on one too many occasions.
José Luis Palomino (7.7/10) : José provided a gallantry assist to Duván Zapata which helped them bring the lead back in their favour and ball in your court.
Merih Demiral (6.8/10) : Merih Demiral has been exceptional with defending so far and he made as many six valuable clearences to keep the ball away from the box.
Davide Zappacosta (6.1/10) : A pretty decent game overall for Davide Zappacosta. He did contribute here and there but didn't impact his side in anyway.
Teun Koopmeiners (7.4/10) : Teun seemed to be in really good shape as he made some really good tackle moves while also passing around the long balls so smoothly and efficient.
Remo Freuler (6.3/10) : The captain was good in sending in long balls and making interceptions but failed miserably to win any ground or Aerial duels and lost possession way too many times.
Joakim Mæhle (6.6/10) : Joakim did a really good job at sending across some neat long balls. However, he kept losing the ball and the possession on as many as 18 occasions. He tried his glory with ground duels but failed miserably.
Mario Pašalić (6.5/10) : Just the 45 minutes of gameplay for Mario Pašalić. He had a good 88% passing accuracy in that time.
Josip Iličić (7.4/10) : Iličić scored the opening goal of the match and for Atalanta in the 12th minute of the game. A wonderful finish in the back of the net gave a wonderful start to the home side.
Duván Zapata (8.1/10) : Zapata assisted the first goal to Iličić and then redid his heroics, only this time to get his name on the scoresheet. He had multiple attempts at goal, more than anyone. He had earlier missed on a big chance but his goal compensated for it.
Substitutes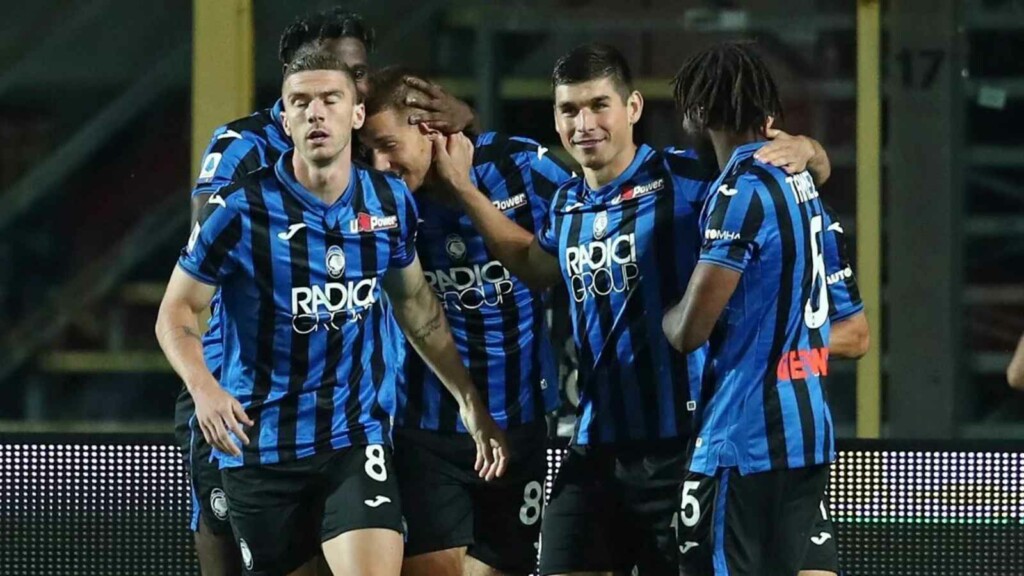 Berat Djimsiti (N/A)
Luis Muriel (6.8/10) : In his short stint on the field, he had just the on on target attempt at goal which he didn't convert.
Manchester United
David de Gea (5.7/10) : With de Gea usually performing exceptionally well for Manchester United, he failed to replicate his good performances. One of his own errors lead to a goal which was super costly to his side.
Eric baily (7.2/10) : Eric was super quick and super dominant in defence. He was really good at Intercepting the ball as he made four of them while also being a mastermind of ground duels.
Rafael Varane (6.7/10) : Varane had to walk back in just the 38th minute of the game due to an injury scare.
Harry Maguire (6.3/10) : Every defender has a bad game and this one was for Harry Maguire. The captain didn't impact the defence positively and that lead to a lot of problems.
Paul Pogba (6.5/10) : After failing to show what he's made of, Pogba was substituted in the 69th minute as he wasn't able to create that environment which Manchester United wanted desperately.
Aaron wan-bissaka (7.3/10) : Wan-bissaka is one Manchester United player who never backs down a fight. He won as many as six successful tackles and out of 11, he won 9 of his ground duels.
McTominay (6.6/10) : McTominay had a very average game for Manchester United. He lost posession quite a few times and was very poor at ground duels.
Luke Shaw (7.5/10) : Luke Shaw was excellent at tackling and interceptions with his passing accuracy of 87%. He had one shot at goal but he was off target so couldn't convert. He had a good game all in all.
Marcus Rashford (6.6/10) : Rashford won a fair few tackles but couldn't create a goal scoring opportunity for his team which led to his substitution in the 69th minute.
Bruno Fernandes (7.4/10) : Bruno magnificently assisted Ronaldo's first goal of the match which was the crucial equaliser for Manchester United. Bruno has always been a promising player for the Reds.
Cristiano Ronaldo (9/10) : Ronaldo was and has always been the rescue crew for Manchester United. When they were a goal down, he came in and scored the equaliser. Trailing 2-1 in the second half, Ronaldo completes his brace by scoring a beautiful goal in the final few minutes of added time.
Substitutes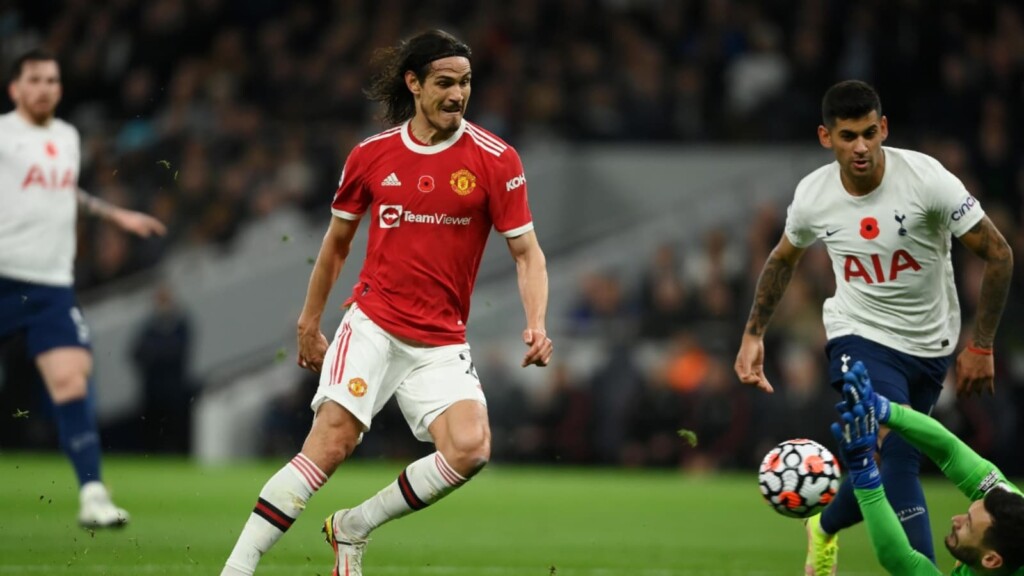 Donny van de Beek (N/A)
Jadon Sancho (N/A)
Nemanja Matic (N/A)
Edinson Cavani (N/A)
Mason Greenwood (7.3/10) : It'll always serve as a highlight for the youngster as he produced a thrilling assist to help Cristiano Ronaldo score the equaliser for Manchester United in the added time so the points get shared.
ALSO READ | WATCH: Paulo Dybala scores stunning opener in Juventus' 4-2 win over Zenit