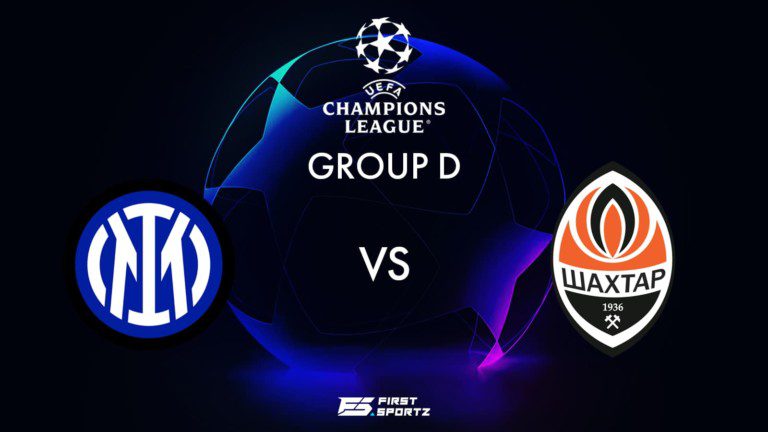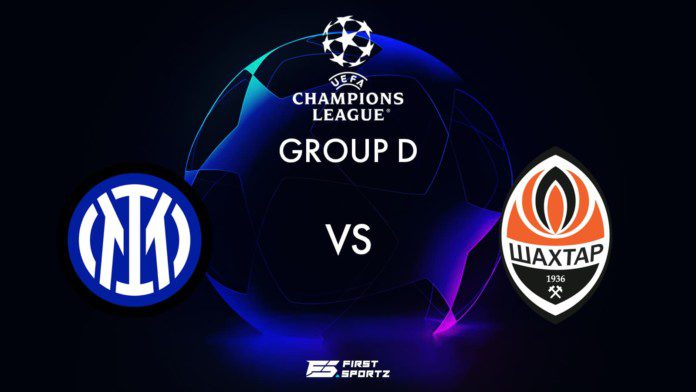 Dzeko doubled the scoreline by 2-0 & gave Inter Milan a crucial win over Shakhtar and they have qualified for the group stage after 10 years & with this win. Milan also becomes the top place holders of Group D. There was just a 6 minute goal difference between the 2 goals scored by Dzeko. Perisic & Darmian gave some good assistance to convert these goals.
Here are the player ratings for the encounter:-
Inter Milan
Handanovic (7.1/10): The Inter Milan captain is exceptional in almost every game & it's mostly difficult to score past him. He managed some good saves in first half when Shakhtar created most of the attacking option.
Skriniar (6.8/10): Skriniar carried out some good defensive work preventing Fernando from pulling much of the shots. He was exceptional covering the defence for Inter Milan.
Ranocchia (6.4/10): The Inter Milan CB gave some hard time to Shakhar players by pushing his way forward & hit the headers almost scoring a goal.
Bastoni (6.1/10): Bastoni couldn't provide much effort like other defenders but he made 1-2 good clearances.
Darmian (7/10): Darmian started poor in the first half for Inter Milan but gave some contribution by pushing towards the wing. He was involved in the opening goal as well.
Barella (6.8/10): Barella managed to make some good runs cutting past players & contribute in the attack.
Brozovic (6.8/10): The Croatian midfielder couldn't make much impact with the scoreline but created some good passing rhythm for Inter Milan
Calhanoglu (5.8/10): Calhnoglu didn't perform at his expected level today. He was still a good fit in the Inter midfield where they created some chances together.
Perisic (8/10): Perisic controlled the Inter wing with some great dribbling trying to get past defenders everytime he got a gap. He provided a great floating assist for the 2nd goal.
Dzeko (9/10): Dzeko's certainly been a hero of the match as he scored back to back 2 goals within just 6 minutes time difference.
Lautaro (6.2/10): The fan favorite missed some of the chances & couldn't get his name written on the score line. He provided some good overall contribution into the attack.
Substitutes
Correa (5.6/10): Didn't manage to make any impact entering the field. He tried to create some chances but didn't get an opportunity to make a deep attack.
Vidal (5.4/10): The brazilian attacker couldn't make much of a difference after entering the field.
Ambrosio (5.4/10): He didn't get much of a game time to outcast his performance as he was entered the field in the closing minutes.
Sensi (5.3/10): Didn't get much time to show a performance as substituted in the later minutes.
Dimarco (5.3/10): Didn't get much time to show a performance as substituted in the later minutes.
Shakhtar Donetsk
A.Trubin (7/10): The Shakhtar side youth goalkeeper had a great game as he made some wonderful saves denying the Milan attack in the first half but he still, he couldn't Dzeko from scoring in the second.
Matvienko (5.8/10): Matvienko failed to provide a proper assistance to the wing & couldn't perform at the expected levels.
Marlon (6.3/10): Marlon did some good defending blocking the shot from Martinez but he couldn't stop Dzeko from scoring.
Vitao (6.2/10): Vitao did some good defending but was booked in the second half of the game. He had an overall good game.
Dodo (6.9/10): Dodo carried out a good overall performance for his side. He contributed beautifully in the defence & at the same time created some good attack where he almost scored a goal but the ball had hit the post.
Maycon (6.3/10): He had a decent game but still couldn't give his full potential performance.
Stepanenko (5.8/10): The Shakhtar skipper couldn't make some good impact into the game. He was substituted later on for Marcus Antonio, with the end of half-time.
Tete (5.5/10): Tete had a poor game as he couldn't make an effort at the wing & he lost the ball control most of the time.
Pedrinho (6.1/10): He created some good gap in the first half but not quite connect well.
Solomon (5.7/10): Solomon wasn't able to make quite an impact into the game. He still created some gap from the wing to draw an attacking coordination.
Fernando (5.8/10): The Brazilian attacker make some good run in the first half but failed to open up the score for Shakhtar.
Substitutes
Marcus Antonio (5.8/10): Antonio couldn't make a heroic appearance entering with the start of 2nd half. He looked almost lost failing to stop the Inter attack.
Bondarenko (5.5/10): Bondarenko failed to make a good start as well coming in for Pedrinho. He couldn't manage to make much of an impact into the game.
Mudryk(6.0/10): He went on with the attack just after entering the field but still he didn't get an opportunity to draw a shot.
Marlos (5.4/10): Didn't get much time to play.
ALSO READ | WATCH: Beautiful sportsmanship shown by Erhan Çelenk during a match against Caykur Rizespor