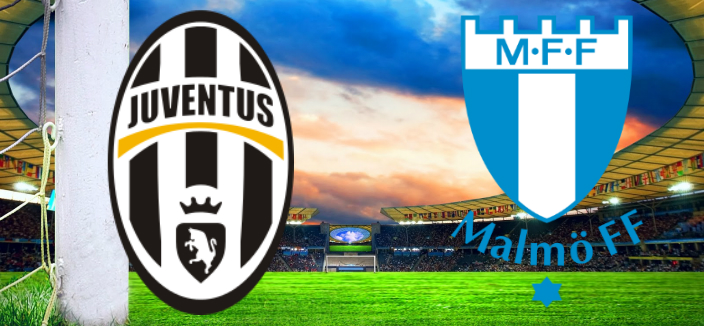 Molmö took on Juventus in their opening game of the 2021/22 Champions League at Eleda Stadion. It wasn't going to be an easy one for Malmö since the start of as they were about to go against one of the most competitive teams in the world. Meanwhile, Juventus, with their skills and experience were hoping to get that three points in the bag first up without any hesitation.
As the whistle blew, Juventus started adhering their dominance over Malmö and things started to get really aggressive. It didn't take much time before Juventus made a move and they did. A brilliant assist by Rodrigo Bentancur helped Alex Sandro bring the lead to Juventus in the 23rd minute of the match.
The match was going smoothly up until a penalty was granted to Juventus seconds before half time. The captain and striker Paulo Dybala took the opportunity and doubled the lead. It was only a minute later of added time, Álvaro Morata scored the third goal for Juventus and trippled the lead before halftime.
The second-half just went on between the two teams taking gallantry attempts at each other's goals but everything went in vain. As the final whistle blew, Juventus took the cleansheet and won the match by a 3-0 margin. That thrashing win certainly earned them 3 valuable points and sent Malmö at the bottom of the group table.
With that being said, let's see how the players have performed in today's opener.
Malmö :
Ismael Diawara (GK) (6.5/10) : A very tough day with the gloves for Diawara. He made as many as 9 saves off which four came from inside the box. He couldn't do much about the penalty but did fight till the very end for Malmö.
Inge Berget (6.1/10) : Berget didn't seem to fit in at all during the course of the game for Malmö. He didn't make any good challenges as he lost all his ground duels, his dribbling attempts and lost possession over twenty times.
Anel Ahmedhodžić (6.7/10) : Anel was definitely the best defenders of the lot. He made as many as four valuable interceptions on field while he made two necessary clearences to keep Malmö's hopes up. A decent match but not the result they wanted.
Lasse Nielsen (6.4/10) : Nielsen made as many as seven clearences and won three interceptions. He also had an off target attempt at goal. However, his one mistake resulted in a penalty being granted to Juventus.
Franz Brorsson (6/10) : Brorsson found it way too difficult to get past the midfield as he failed on almost every ground duel he went up against. He was really good with his footwork which helped him dribble past and tackle a fair few times but he overall performed below average.
Søren Rieks (6/10) : Not the ideal day at work for Rieks. He did find it difficult at winning ground duels but he did a decent job at keeping a fair few balls away from the Malmö box. He did have a shy at goal but was off target.
Bonke Innocent (6.6/10) : Bonke was decent amongst the one's who get substituted. Bonke was really good at making interceptions and also won a couple of ground duels. He also did a great job at keeping the ball moving while making really clean passes.
Anders Christiansen (6.4/10) : The captain didn't set the best example as he himself found it very difficult to win any sort of ground duel challenges he came across. He had one of his shots blocked in defence while the other was way off target.
Erdal Rakip (6.4/10) : Not the most ideal contribution for the team by Erdal Rakip. He barely won any ground duels and he was struggling at passing the ball or winning the ball on many occasions. He also did fail at not creating any goal scoring opportunities for his teammates.
Veljko Birmančević (6.2/10) : Couldn't have gotten any worse for Veljko. He lost possession on multiple occasions while just winning one out of eight ground duels. He had a good go at goal but was completely off the target. He did have one good run but had his shot blocked in defence.
Antonio Čolak (6.6/10) : Antonio did put in a lot of efforts to win the ball and attempt at goal but didn't find the inspiration to win any. He barely won a couple of Ariel and ground duels after multiple attempts. He had an attempt at goal but was way off the target.
Substitutes :
Malik Abubakari (6.6/10) : Malik Abubakari got himself a good 31 minutes of playtime on-field. In that, he struggled with winning ground duels but he did manage to give himself a go at goal but was off target.
Adi Nalic (6.5/10) : Adi did a decent job coming in but he was seen to be losing ground duels on numerous occasions. He also lost possession on a lot of occasions but did his best on field to keep the ball in possession.
Sebastian Nanasi (6.8/10) : Sebastian looked good with his pace and feet. He was quick with his passing that helped him win ground battles and he also made some valuable key passes. However, it didn't impact the game much and Malmö still walked with a 3-0 loss.
Martin Olsson (7/10) : With barely any time in hand to play, Martin managed to make a really good clearence and he also did have shy at goal. He was on target in the attempt but denied by the keeper.
Juventus :
Wojciech Szczęsny (GK) (7.2/10) : An incredible performance all-round by Wojciech as he made some incredible saves with the gloves. He seemed very active and determined to not let past a single ball. He did that and earned himself a cleansheet.
Danilo (7.5/10) : Danilo ticked all the boxes when it came to his performance. He was good with tackles and interceptions while also making important clearances. He also won five out of his six ground duels.
Leonardo Bonucci (7.6/10) : Bonucci was unmatched when it came to pace and skills. He was excellent at winning ground duels. He won all his attempts and also made some good interceptions and won several tackles in the midfield.
Alex Sandro (8.7/10) : Alex Sandro was the best player for Juventus and his statistics certainly prove that for him. He scored the opening goal of the match for Juventus and provided the lead. He also seemed extremely good with his footwork as he made some really good tackles.
Matthijs de Ligt (7/10) : Matthijs was seen to be running all over the field trying to win every ball that he can, be it ariel or ground. He did win some really good duels while he was pretty strong with his defence clearances and tackles.
Juan Cuadrado (7.7/10) : Before being subbed in, Juan made a valuable contribution to the team. He looked in great pace and rhythm as dribbling seemed a little too easy for him. He did well with ground duels and also managed to win two interceptions. Overall, he did a really good job by keeping the ball moving and also made four key passes that proved very effective.
Rodrigo Bentancur (7.5/10) : Rodrigo impressed one too many with his tackling and dribbling skills. His most valuable contribution of the match was providing the brilliant assist to Alex Sandro to get the opening goal and the lead.
Manuel Locatelli (7.7/10) : Locatelli did create a big chance in the game as he kept the ball moving into the box. He had two good attempts at goal but neither of them were on target. He also did well with his tackling skills to win them and made much needed interceptions.
Adrien Rabiot (7.3/10) : Rabiot himself didn't find it too difficult to dribble past and tackle as he won a fair few tackles. However, he had a difficult time challenging his opponents for duels. He once had a shy at goal but was way off target.
Paulo Dybala (7.7/10) : Dybala was excellent at winning ground duels. The captain was awarded with a golden opportunity at goal after securing a penalty. He wasn't gonna miss those and doubled the lead for Juventus. Following that, Dybala had two chances at goal with one being on target while the other, way off target.
Álvaro Morata (8.3/10) : Morata was on a roll in today's game. At first, he won the Penalty which was taken by Dybala to make it 2-0. Seconds later, Morata rises to the occasion and makes it 3-0 to give Juventus a tripple lead. In total, Morata had five attempts at goal and surprisingly four of them were on target but he just managed to get one out of them.
Substitutes :
Weston McKennie (6.4/10) : More than winning the ball in the time he had, Weston gave away possession. He didn't have much to work with as the scoreboard was already taken care of.
Moise Kean (6.4/10) : Moise had a huge chance to make it 4-0 but he missed out on it. That could've been a dream substitution for him and the team. He had two attempts at goal of which, one was on target while the other was way off target.
Aaron Ramsey (6.5/10) : Aaron Ramsey had a decent time out on the field after substitution. He didn't get much action with the ball but did win couple of challenges.
Dejan Kulusevski (6.7/10) : In his little time he had on-field, Dejan was involved in creating a huge chance for a 4-0 setup. However, the chance was missed but Juventus still walked happy with a 3-0 thumping win.
Daniele Rugani (6/10) : Daniele barely made three touches on the ball during his stint. It wasn't the ideal substitution but he got to make his presence when his team walked out with a fantastic win.
ALSO READ | Champions League : Young Boys vs Manchester United players ratings as Young Boys stun 10 men Manchester United