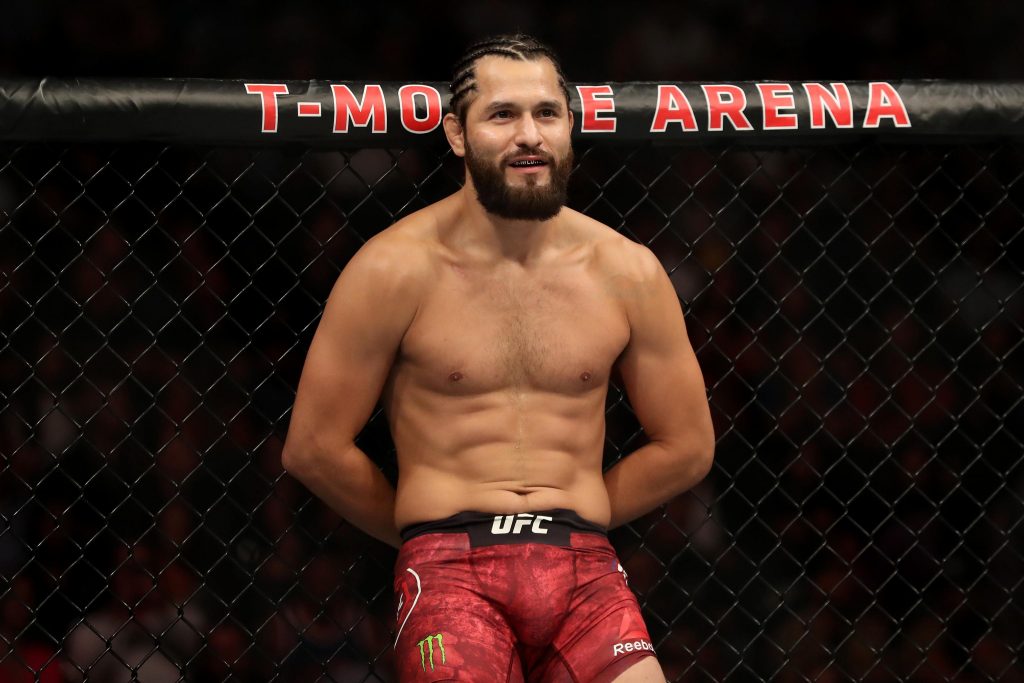 Boxing super-middleweight king, Canelo Alvarez took apart Avni Yildirim in just three rounds, when the pair met at the Hard Rock Stadium, north of Miami. Canelo thereby successfully defended his WBA (Super), WBC, and The Ring super middleweight titles, and will now be taking on undefeated Billy Joe Saunders, on the 8th of May, later this year.
Among the attendees was Florida native, Jorge Masvidal. The UFC welterweight known for his love of boxing has always been vocal about fighting Canelo Alvarez in a boxing match. Speaking to iFL TV in an interview after the match, Masvidal spoke about Canelo Alvarez's dominant performance, his love for boxing and also revealed how he would fare if he takes on Canelo.
'I knew it was going to be a blowout, but I didn't think it was going to be like that'
Speaking about Canelo's performance, Jorge Masvidal was quoted as saying, "I love to see the disparity, the great vast difference between the number one and everybody else. Truly, Canelo is the pound for pound guy right now. Offence is looking insane. The defence looks great. And the way he's getting his timing and distance? Ridiculous. I knew it was going to be a blowout, but I didn't think it was going to be like that." [via MMA Mania]
He continued, "After round one he was just pot shotting him to death. It was just interesting to see what he can do to a number one contender so easily. Brings up the question: who can challenge this dude at 165 pounds? Because I truly feel it's his weight right here. I don't see nobody at 165." [via MMA Mania]
Speaking about trying his hands in a professional boxing match and eventually fighting Canelo, Masvidal said, "Definitely a dream. My first love is boxing and I still love it to this day. If a champion in MMA can come over and challenge a champion in boxing? For me, it's more than a dream, it's a fulfilment. I first fell in love with boxing before UFC, started boxing before I even saw the UFC, so it'd be just full circle amazingness. He's one hell of a boxer, my brother. Chances are limited, but I'm a dog in every fight I'm in." [via MMA Mania]
Do you ever see a match between Canelo Alvarez and Jorge Masvidal happening? If yes, who do you think will emerge victorious?
Also Read : Jorge Masvidal announces rematch with Kamaru Usman via his YouTube channel