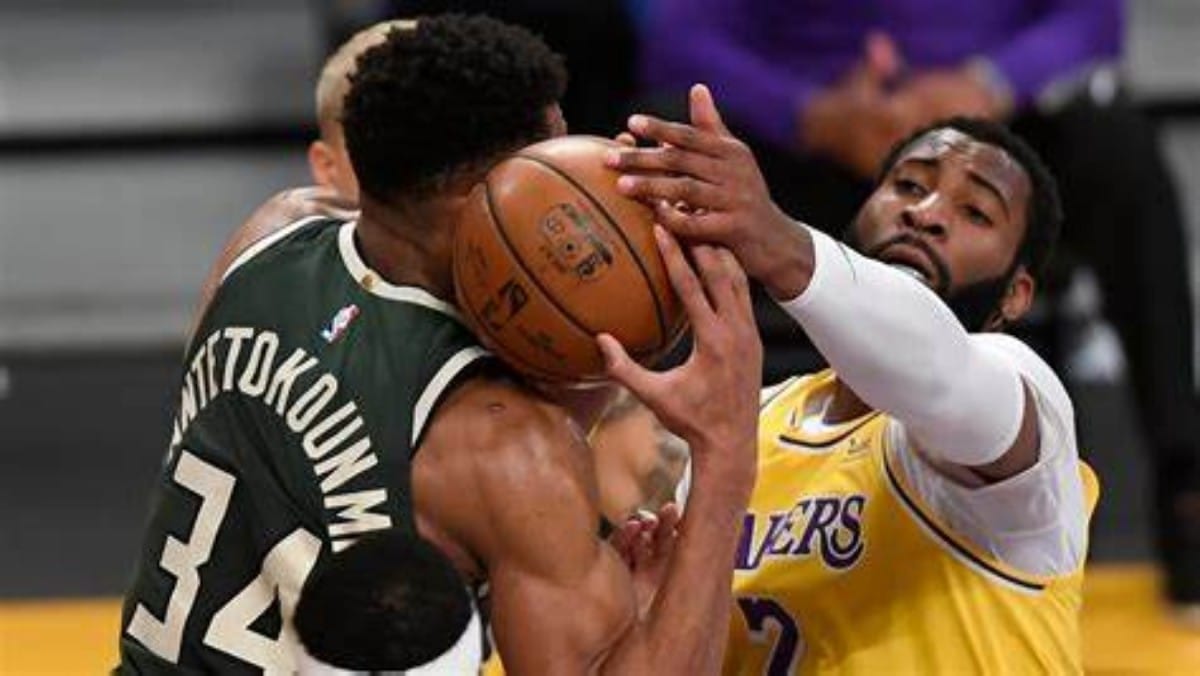 This season has been very unfortunate for the Los Angeles Lakers and has been full of difficulties as well. especially losing their superstars to injuries. It has added a lot of troubles to their misery. After a strong start the team has rattled down positions in the West. The team has without LeBron James and Anthony Davis currently. Los Angeles Lakers have been in dire need of strong rim protector and rebounding players after they let out Dwight Howard and JaVale McGee. The franchise seemed to be elated after acquiring Andre Drummond in the buyout Market. But, former NBA player Charles Oakley has forced the management to give a second thought once the team is back full-fledged.
Andre Drummond has played only a single game for the LA Lakers. He was side lined with a minor toe contusion and could not continue his venture with the team. On the other hand, the Lakers have been suffering. They lost position significantly after LeBron stepped out. Drummond's position is now very vulnerable according to Charles Oakley.
Former New York Knicks veteran Charles Oakley highlights major issues with Andre Drummond
Charles Oakley recently revealed how Andre Drummond might become a liability in the side. He said, "Honestly, the way that Dwayne Johnson has approached the business is unparalleled. He came at it with the approach that he was just going to do the work, build a legacy and let his resume speak for itself. He put in the hard work and the commitment to change the game, and has continued to chart a path that is all his own."
Charles made a reasonable point. He added, "They got the best player available. Can he sustain that with the Lakers and move forward and settle in for 20 minutes a night, sometimes 25. They're gonna play AD late game at the five stretch to the floor and do different things. So we give Lakers the edge right now…Drummond is the key."
It is very true about Drummond's stance. Once the team is back on full-fledged term he might have to sit out despite being the best available option right now.
Also Read: LA Lakers early lead helps them beat Toronto Raptors 110-101