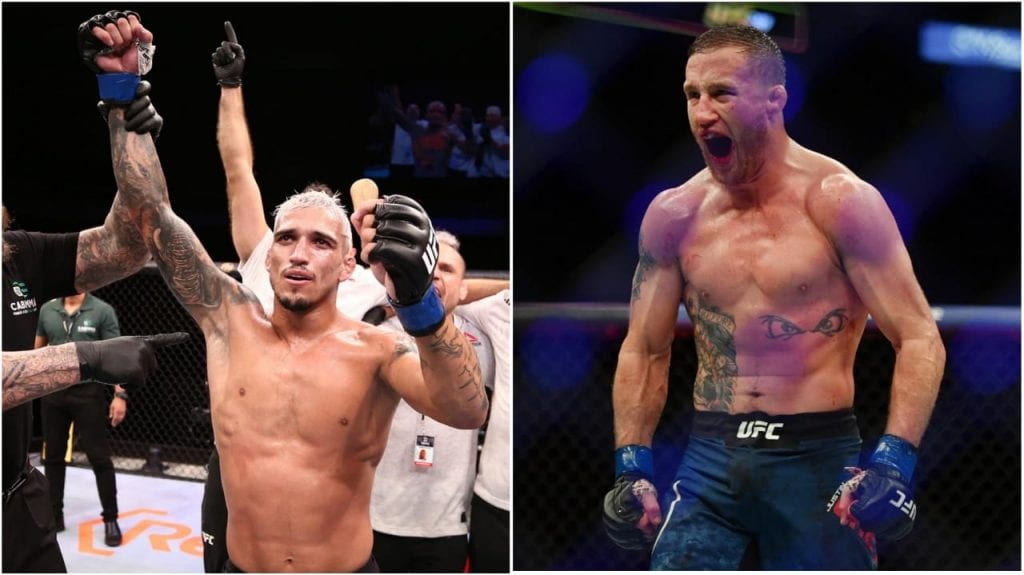 Justin Gaethje recently made his title run and faced the former lightweight champion of the world Khabib Nurmagomedov, although he lost to the champ via submission Justin Gaethje is certain that he will grab the title after Khabib's retirement.
Several sources indicated that Gaethje would face the winner of Conor vs. Poirier fight for the title but this is no longer the case as on an ESPN+ live stream Dana White said that Gaethje will probably face Charles Oliveira next on Fight Island.
If this fight were to happen it would be an absolute delight for MMA fans all around the world, as these two have very contrasting and dynamic styles. Oliveira is on an eight-fight winning streak and he is known for his grappling and jiu-jitsu skills but he isn't now weak on the stand up as well.
He proved what he can do on the ground against his previous opponent Tony Ferguson, who is considered to be one of the best all-round fighters and is known for his creativity on the ground. Oliveira completely dominated him; he took Ferguson down and held him there for three-round, which is indeed a very impressive deed.
Justin Gaethje on the other hand is "one of the most violent men in the most violent sport" according to Joe Rogan. He displayed his striking brilliance against every single opponent he faced. He also defeated Tony Ferguson in a 5 round contest and stopped the guy in round number five.
What's on the line?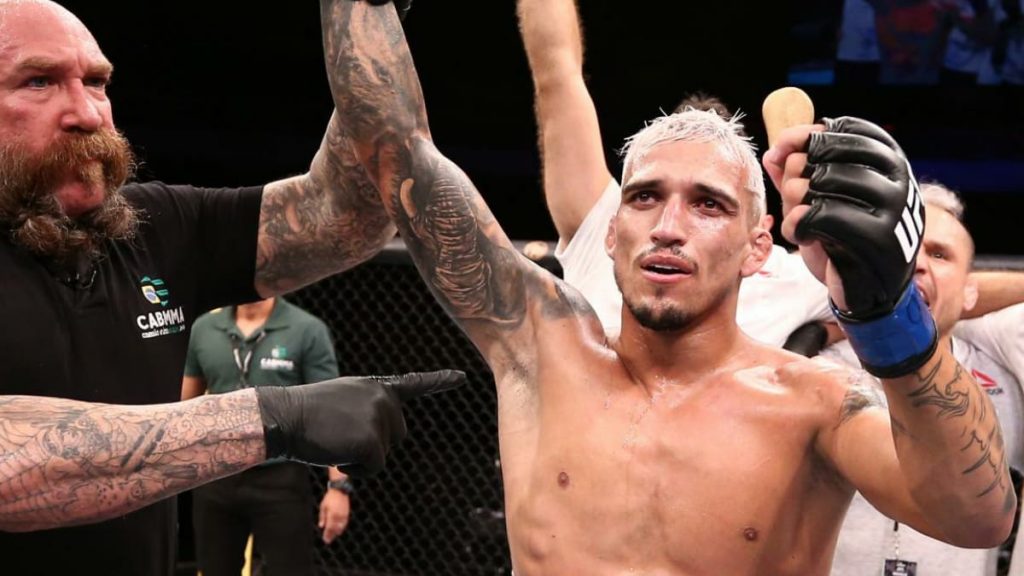 This is a very important match for both of them as the winner would probably the number one contender for the title fight, and who knows maybe Gaethje would get to face the winner of the Conor vs. Poirier fight.
Either way, there are going to be a lot of exciting matchups coming up at lightweight decision and after Dana White and Khabib's meeting, we would get a clear idea of what is about to happen.
Also Read: Anthony Pettis is open to facing Jake Paul says, "I would love to box, I haven't boxed yet, so I'm 0-0"