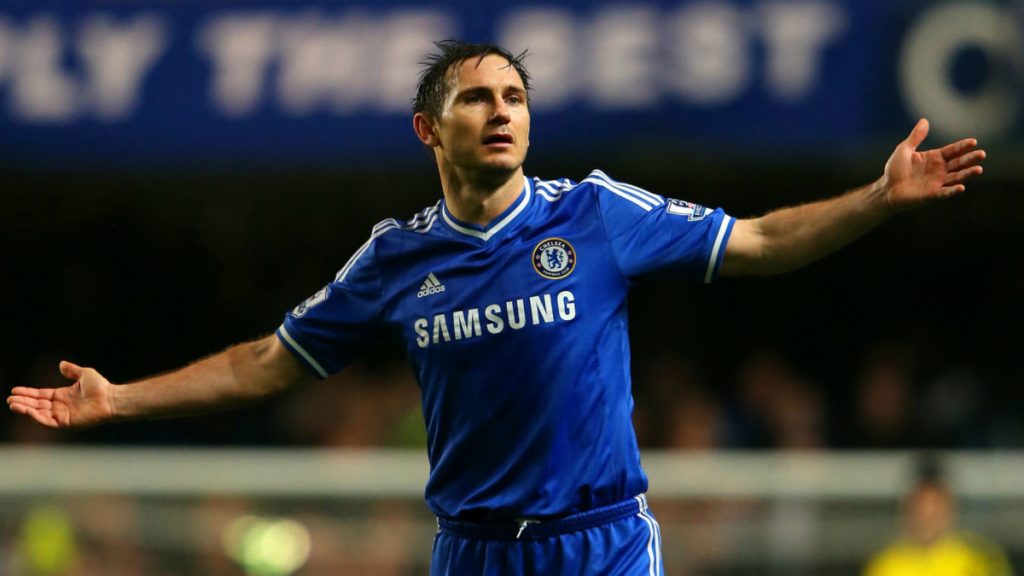 Nearly €250 million was spent in the summer transfer window by Chelsea for the signings of 6 players. Key areas were plugged and they had a proper squad but there were arguments that half of those signings weren't even necessary for the club. Those arguments have come to fruition now and the Chelsea squad including the new players are underperforming.
Managers have been sacked for less by Roman Abramovich
Chelsea have currently won only one match in their last five matches in the Premier League and currently sit at 8th place in the Premier League. They haven't won against any of the top 7 teams in the Premier League and as a result they languish behind all of them. Two weeks ago 'struggling' Arsenal have put together a run of three matches and have almost caught up with Chelsea. Only three points separate 8th place Chelsea and 11th place Arsenal and 12th place Leeds United.
Frank Lampard is mostly to blame for the failures of this club as wins against teams in the lower half can't really be considered as progress. Chelsea has never looked like a team that is tactically sound this season and don't have a proper formation too. Players like Timo Werner and Kai Havertz have come at high prices and have been played out of position. While it can be said that injuries have forced Lampard to play them out of roles, the players too should have done better.
What needs to be understood is real life football is the farthest it can be from FIFA or PES games. Players play in specific formations and play best under certain tactics. For example it is nearly impossible to take Lionel Messi and put him under Jurgen Klopp's Gegenpressing system. Nor can you ask speedy wingers like Mohamed Salah or Kingsley Coman to play under Pep Guardiola's Tiki-Taka. Therefore players have to be signed only when they complement your play style. However Frank Lampard doesn't seem to have a particular play style.
Lampard needs to settle on a playing style and on his players
It is never a good idea to form your play style from the players you have, the play style must decide the players who can play. Timo Werner was a 'poacher' at RB Leipzig and not a striker who took on defenders. Youssef Poulsen was the holding striker and opened up spaces in the opposition defence for Werner to exploit and score from. Werner needs a player like Roberto Firmino in front of him and that would mean that Lampard will have to play Olivier Giroud and Timo Werner together.
When that happens it removes the need for a winger and that deprives Hakim Ziyech, Christian Pulisic and Callum Hudson Odoi opportunities. A more likely formation to play would be 4-3-1-2 which would have Olivier Giroud as holding striker and Werner slightly behind him. Kai Havertz is an attacking midfielder and he could play behind them both. Mason Mount, Mateo Kovacic and N'golo Kante could form the rest of the midfield.
In the case that Lampard wants to use his wingers, one of them will have to sacrifice their goalscoring exploits and be sacrificing to accommodate Timo Werner. Frankly put, this is why you make signings based on need and not want. Chelsea have some of the best young prospects in their side from Timo Werner, Kai Havertz and Ben Chilwell to Hakim Ziyech, Mason Mount and Tammy Abraham. Just a cursory glance at their team list would show that they are stuffed in almost all positions and all of them are big names. Big name players always want significant game time and it becomes a headache when you don't have proper plans.
Roman Abramovich has a decision to make in the coming few weeks whether to stick with Frank Lampard or engage with other managers like Massimiliano Allegri or Thomas Tuchel. In their next five matches they will face the likes of Leicester City, Wolves and Tottenham Hotspur. A decision needs to made and it must be made fast.
Also read: Ronald Koeman says that Barcelona requires a striker, after having sold Luis Suarez