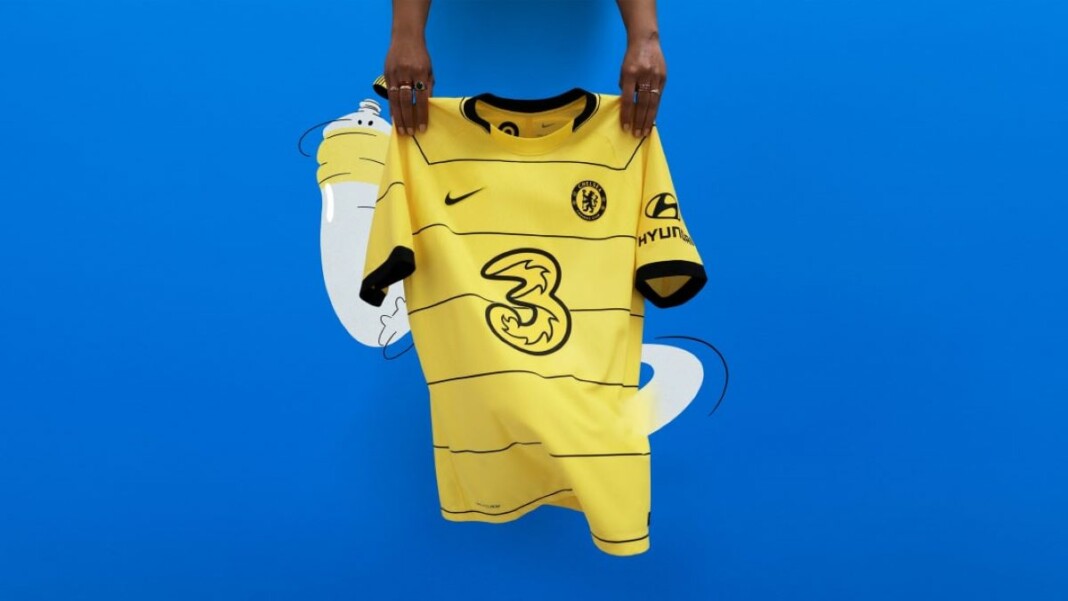 Premier League giants Chelsea have officially confirmed their new Nike away shirt and kit for the upcoming 2021/22 season. The Blues are bringing back the yellow color that has been seen in many of the team's most iconic away jerseys in the past.
Chelsea last wore a yellow away jersey in the 2018/19 season, when they were in their second season with Nike as their kit manufacturer. The new jersey has a basic pattern, with the main yellow color only being covered by a faint pinstripe pattern that adds to the overall retro vibe.
The club logo and Nike and Three symbols, as well as the concealed embellishments on the collar and the 'Pride of London' tagline printed inside the shirt, stand out in a striking black.
As is customary, the Nike logo is on the right, with the Chelsea crest above the heart and the '3' sign in the center.
Players will wear black shorts and yellow socks to complete the appearance, with the two colors chosen to symbolize both the club's heritage and the young spirit that now pervades Stamford Bridge.
This shirt is constructed from 100 percent recycled polyester fabric manufactured from discarded plastic bottles as part of Nike's Move to Zero initiative.
"When you look over the years, you always remember the yellow kits on our heroes that made an impact. As players, I feel we can do the same and create even more special moments in this new kit!" said Mason Mount on the club's official website.
ALSO READ| Five best Chelsea players in the 2020/21 season
Chelsea's history in the yellow away kit
Yellow jerseys have been a constant part of Chelsea's history since the 1960s, and have been brought back on a regular basis in recent years. The Blues have donned the yellow jersey on several occasions in the past few years: in 2008, 2013, 2014, and most recently in 2018.
Chelsea's recent seasons in yellow have all resulted in significant trophies, including Premier League and Europa League championships, and the club is undoubtedly aiming to continue on that success by reintroducing the iconic design for the 2021/22 season.
ALSO READ| Marko Pjaca joins Torina on a loan move from Juventus