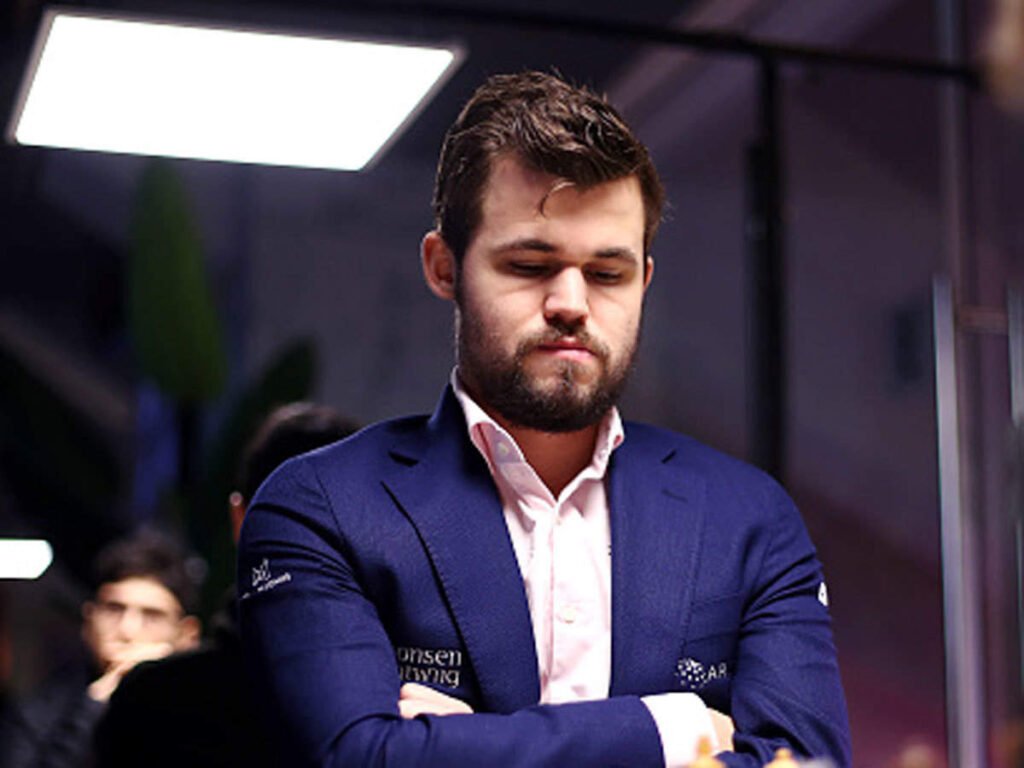 The World Champion takes the 2nd game after the first match resulted in a draw and not being able to capitalize in the latter, leading to a tiebreaker.
Playing the 1st game, Magnus Carlsen played a draw against Anish Giri. Playing black World Champion was in a favorable position and somehow, Anish Giri saved the opening set of the $150,000 Chessable Masters final.
It's going to be challenging," said Giri when asked how it feels to challenge Carlsen for the title as quoted by Sportstar.
Giri making a premature knight on the kingside, permitting the Carlsen to launch an offensive from the central files. However, World Champion could not sustain the pressure. He mishandled his knight and the Dutch found a way out of the trouble to draw in 54 moves.