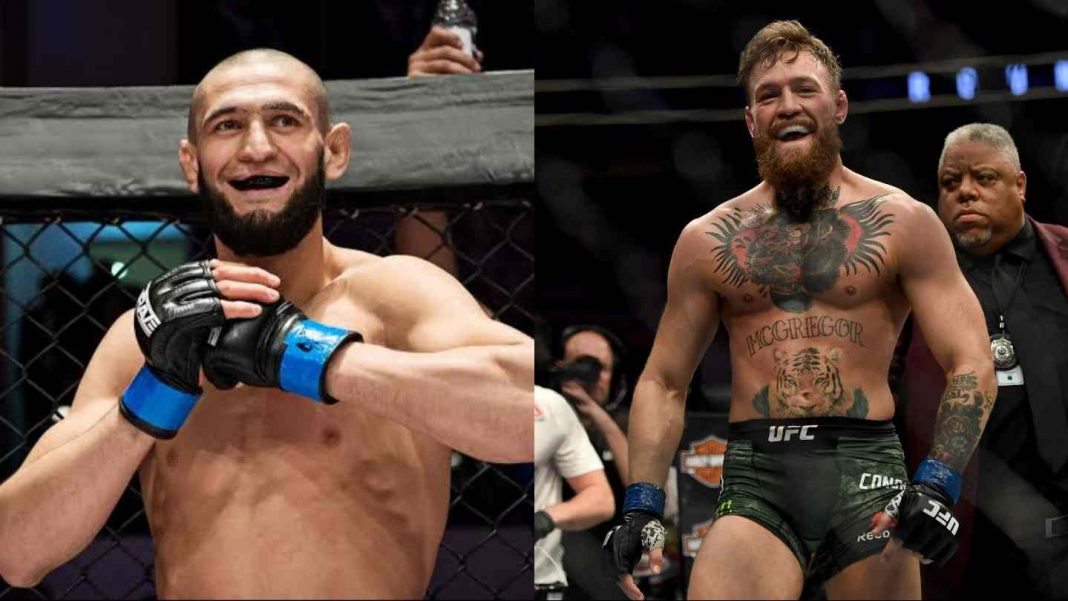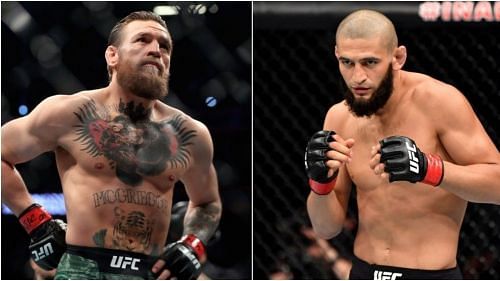 Khamzat Chimaev recently took to his twitter handle asking Dana White to book him for a fight against Masvidal, Nate Diaz, and McGregor. McGregor accepted the challenge with a single tweet.
Things could not get any better for Chimaev. He fought twice in 10 days at the Fight Island, earned comparison with Khabib, and even has an undefeated 8-0 win streak.
Even Dana White was so impressed that he promised the Fighter another match in August itself.
If all this was not making things interesting enough, Chamaev went ahead and Actually asked Dana white to book him up against Masvidal, Nate Diaz, and McGregor on the same night. He even claimed that he would smash all those guys and understands if they don't want to fight him.
McGregor accepts the Challenge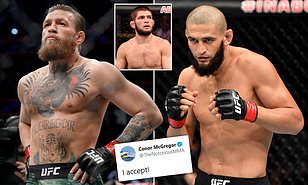 A few days ago, Chimaev had revealed in an interview how in 2018, he had traveled all the way to Ireland to "Beat up" McGregor. It is almost poetic that the "Notorious One" was the first to Accept the Challenge.
The retired fighter Tweeted " I Accept" which is believed to be in Response to the Challenge Issued By Chimaev.
The two have been in alteration over social media for some time now. Chimaev asked McGregor to bag him for a fight.
Chimaev further responded to a tweet by ESPN MMA, where he seems to have called out Dana white to materialize the fight.
This is a great opportunity for Dana White to Capitalize. He could get McGregor out the retirement while also fulfilling his promise to Khamzat.
Also Read: UFC world on its toes as McGregor teases potential return with a single tweet