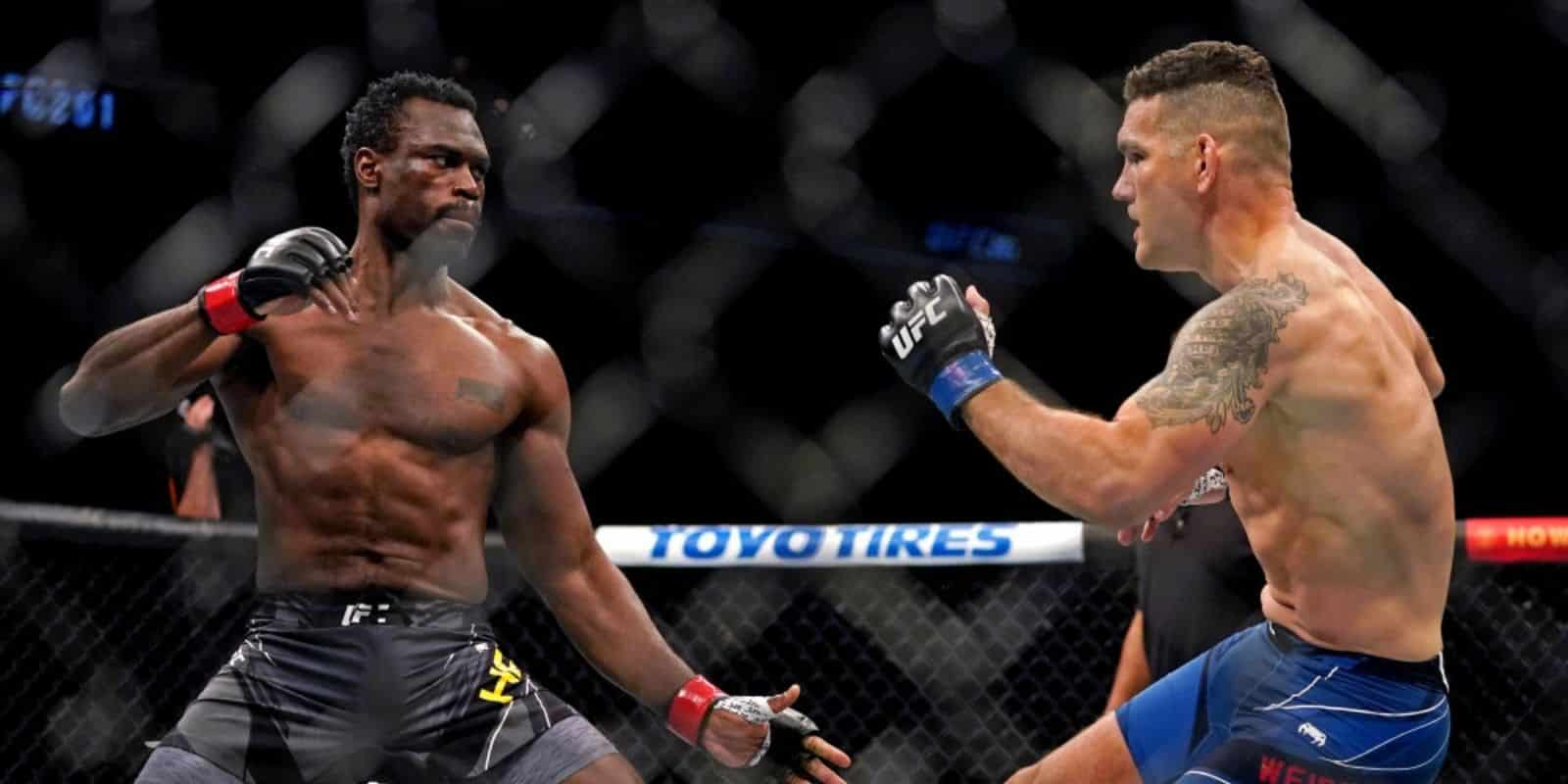 Chris Weidman suffered a brutal leg injury at the recently concluded UFC. Just 17 seconds into his fight with Uriah Hall, he snapped his leg, which then hung like a rubber, even as Weidman writhed and grimaced in pain. Uriah Hall thereby became the first fighter in UFC history to win without even executing a single strike.
Weidman was immediately stretchered off, and underwent surgery the next day. He has been recovering slowly, and recently spoke to Ariel Helwani in his MMA show.
In the interview, Weidman detailed what happened immediately after he realized that he had broken his leg. The All American claimed that when he looked at his leg first, he couldn't believe what he was seeing. However, Weidman revealed that he had decided to remain calm in that situation. But, the former middleweight champion also claimed that the surrounding was chaotic, and was hard for him to remain calm.
'I can hear the discussion between them' – Chris Weidman
Weidman was quoted as saying, "I put my head down, and I just took a bunch of moments, and I just was (thinking) first, I cannot believe that was my leg. There's no way that was my leg. Like, what the hell? I'm dealing with some severe pain right now. I need to just calm down and just relax. I put my head down, I was relaxed, and then the chaos was beginning to mount around me with the doctors and Herb Dean and all that. Right away they're trying to turn me over. I can hear the discussion between them."
The All American continued, "No one was certain of the situation and the shock, even on them. But I was still staying calm. I wasn't making noises, I was putting my head down, and Herb Dean at one point, probably looking down on me, he starts yelling out to them, 'He's unconscious, he's unconscious.' I'm like, 'No, I'm not.' I'm just trying to stay calm. Then I put my head back down."
Helwani then thanked the magnanimous Weidman for speaking extensively about his injury even when he hasn't fully recovered from it. Weidman then replied, "Great talking to you as always. My pleasure."
Hope, Weidman recovers soon!
Also Read : Frank Bruno, Mike Tyson and Wladimir Klitschko take their pick on who would win Anthony Joshua vs Tyson Fury
Also Read: 'The end-date was February, then it was March, now we're still going on' – Tyson Fury's coach Andy Lee says The Gypsy King is frustrated