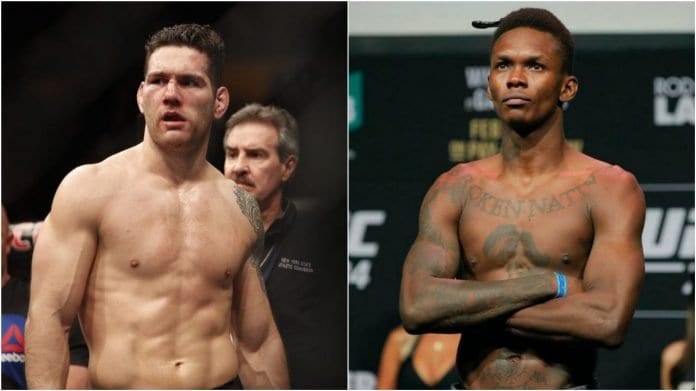 Chris Weidman will be back in the octagon tomorrow. He will be taking on Uriah Hall in the main card of UFC 261. The former middleweight champion was untouchable during his heydays, until he was rocked by Luke Rockhold. However, many remember the All American for famously stopping Anderson Silva at UFC 162, in 2013.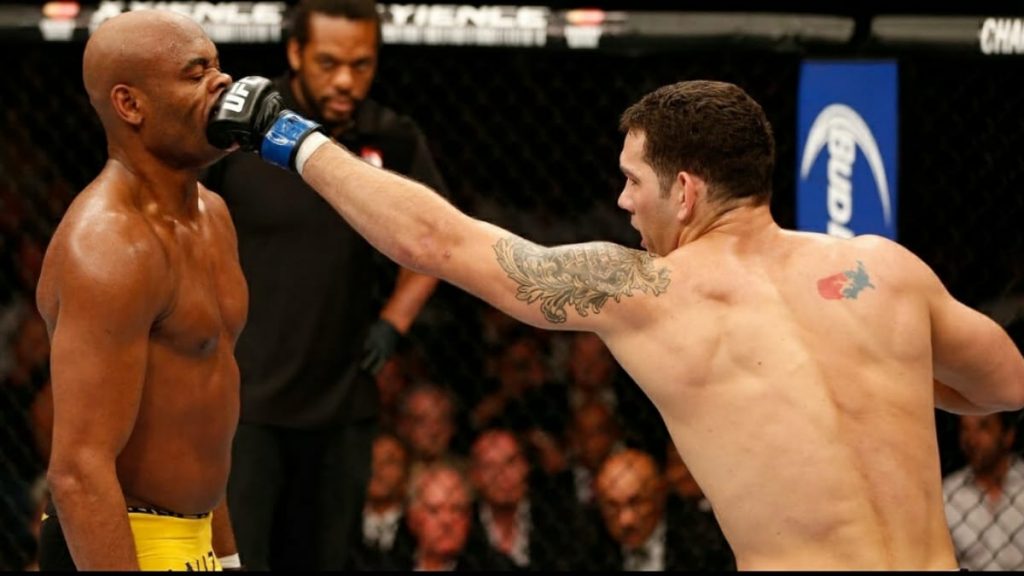 Ahead of his fight at UFC 261, Chris Weidman spoke to MMA fighting and spoke of his desire to fight the middleweight champion Israel Adesanya. He claimed that Adesanya has a similar fighting style to Anderson Silva's and brought out references from his famous victory against the Brazilian legend in 2013.
'I just really want to make a statement in this fight that a guy like Israel Adesanya' – Chris Weidman
Weidman was quoted as saying, "I still think Israel Adesanya, he's a great fighter, great stand-up, great distance control, his feints are great, he's a great chess player on the feet for sure. I just really want to make a statement in this fight that a guy like Israel Adesanya, I'm built to beat guys like that. I really am.
He continued, "He's another Anderson Silva in my opinion. He's a younger Anderson Silva. Israel's very good with his striking, he's very quick, but his weakness is that he's not that strong. I'll grab him and he's going to feel like it's Blachowicz grabbing him. You add my jiu-jitsu in with my wrestling, it's fun."
Chris Weidman is currently ranked number 11 in the middleweight rankings. It will certainly take a while for the 36-year old to break into the top 5 of the middleweight rankings. And what's more? He will have to keep winning in order to break into the top 5.
As for Adesanya, he is expected to take on Marvin Vettori at UFC 263 on the 12th of June, this year. The news was reported only today, with the venue and the location yet to be decided.
Also Read : Dana White reveals Jon Jones might have to wait as he charges $30 million to fight Francis Ngannou
Also Read : Colby Covington on his photo with Jorge Masvidal's wife