Chrono and his abilities cooldown time is anticipated to be increased in the latest leak of OB27 in Free Fire.
The popularity of Free Fire arises from the fact that the developers regularly introduce new updates, which adds fresh content to boost user experience. The latest OB26 update was released in February and was well-received by the players. Garena has geared up for the next update with the release of the OB27 Advance Server, which is meant to test the new features before implementation.
Free Fire's OB27 update is arriving shortly, and with the release of the Advanced Server, players are being able to take a peek at some of the new features arriving in the game. The Advanced Server is open from April 1 to April 8 for players to test the new update and report eventual bugs to Garena.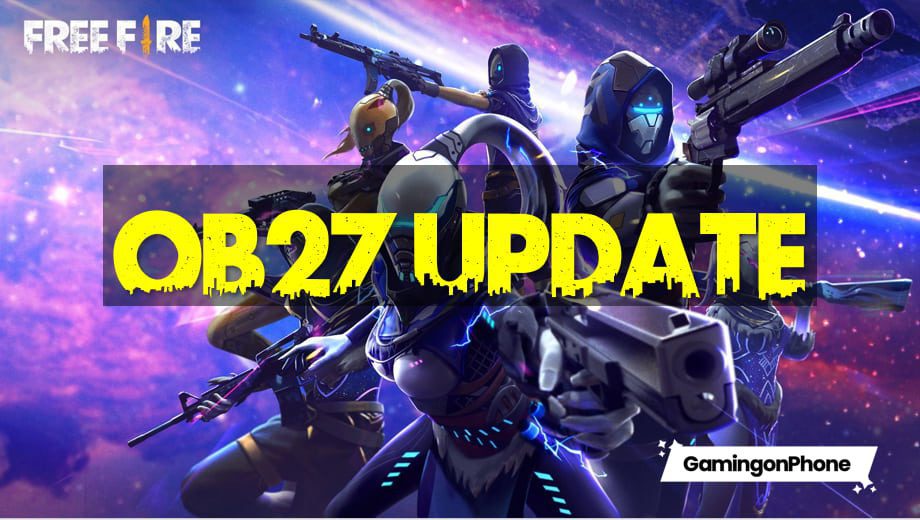 Amidst all the anticipations and speculation regarding the changes to be introduced in this new OB27, increment in the cooltime of Chrono is being rumored widely through many leaks. In addition to the significant nerf of Chrono and buff of Misho, the leaks suggest the news of three new upcoming characters – Snowella, Sverr and MR1.
Read on to learn all the information about the Free Fire OB27 update so far, mainly concerns about Chrono Cooltime Increment.
Also read: Garena Free Fire: How to obtain the Armored Titan Bundle from the Armored Bullseye
Chrono and His Nerf :
Since his launch, Chrono has faced criticisms be overpowering and a nerf was not totally unexpected. Chrono's Time-Turner ability creates a force field that blocks damage of up to 600 from enemies. It has an added advantage as players can fire at opponents from within the force field. The players' and their allies' movement speed will also increase by 15% and 10%. The effect of this ability lasts for 4 seconds, and it has a cooldown of 50 seconds.
At the highest level, players' movement speed will increase by 30% while that of the allies will increase by 15%. The effect of the ability will last for 9 seconds, and there will be a reduction of cooldown time to 40 seconds. Chrono also has a unique set called Cosmic Bounty Hunter and his active ability is certainly powerful and is great for use in both offensive as well as defensive plays.
Thereafter, judging by the very small cooldown duration of Chrono, that earlier generally ranged not more than forty to fifty(40-50) seconds, faced a shocking nerf of 170 seconds. With the nerf, his own speed will be reduced from 30% percent to 15 percent and he won't be able to increase other squad members' speed anymore. His shield duration will also be increased by one second and his cooldown time will now be of 170 seconds.
The nerf of Chrono might not be as harmful as it is balancing the game in a way and allowing players to play better suiting their expertise.
---
Read More : Free Fire OB27 leak: New pet in Free Fire and its abilities