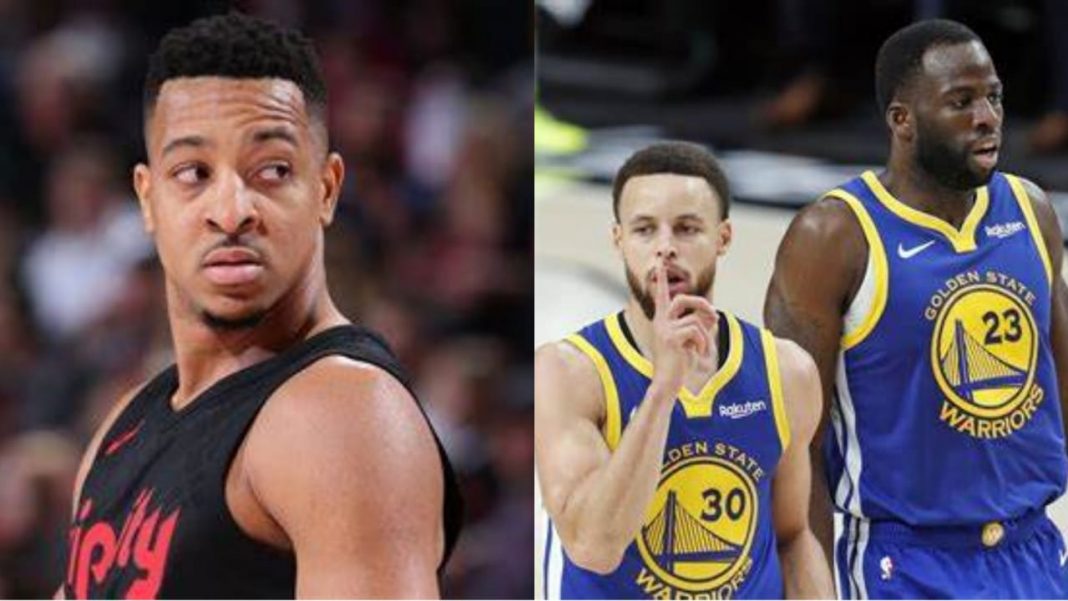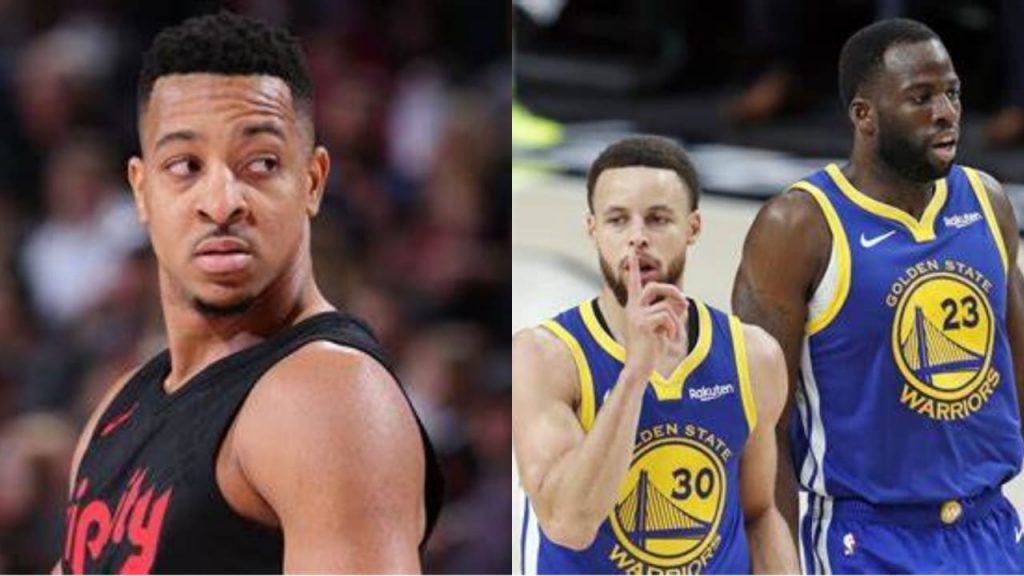 The Golden State Warriors beat the Minnesota Timberwolves by a margin of 11 points. The league games seem strong for the former champions. It was a brilliant team effort. The way they played a great game reminded of their prime seasons. It was eye catchy the way ball moved around. Everyone in the starting roster were in double digits. The defense was spot on and offensive masterclass has age old tradition with the Golden State Warriors. Meanwhile the Portland Trailblazers' star CJ McCollum has a word of praise for Stephen Curry and Draymond Green.
Draymond Green is undoubtedly a great defender. He has been put on the position of ball handler this season and he is doing quite well at it. He is distributing the ball across the up court and finding the open man. Preferably Stephen Curry. However, Curry had a dormant start to the game, later he struggled to a 20-point margin. Green's contribution goes way beyond on paper stats. He has a more contribution to the game than any other Warrior. Following this game display, CJ McCollum was really impressed. He praised Steph for converting a bad start to a good game and Draymond for facilitating the offensive game.
CJ McCollum on Stephen Curry and Draymond Green leading the Warriors
After the team roster, the Warriors are a great team all in all. The way a team effort is pre-dominant, it is visionary that the team can clinch a playoff spot. Warriors need to focus on their winning ability. They get a good start but the momentum fails after a game or two. Rookie James Wiseman was 3-3 from the Three point. He had 25 points, 6 rebounds and 2 blocks. Wiseman really seemed balling on the Court.
The leaders Curry and green need to be more involved with the team. Although they are scoring but they have to boost the morale of the individuals as well. If Golden State Warriors can stay consistent throughout, it will definitely earn them a spot in the playoffs.
Also Read: James Wiseman scores career high-25 to seal Warriors sweep over Timberwolves