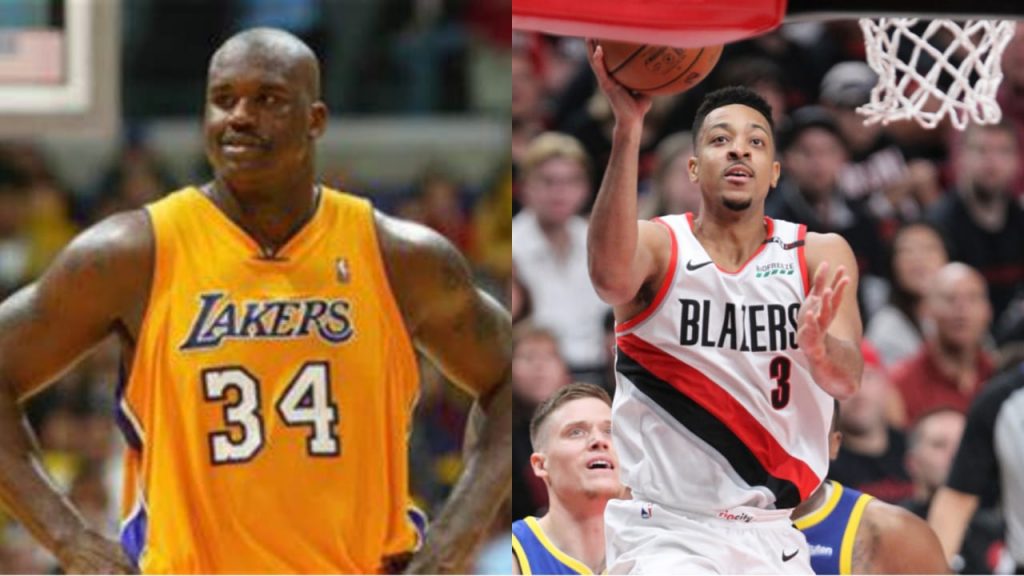 It is no surprise to a basketball fanatic about Shaquille O'Neal's Free-Throw accuracy. Portland Trail Blazers' marquee player CJ McCollum takes a sly dig at the veteran for that. NBA is all about the speed. The faster you are the better the opportunity to score. Yet, the most difficult thing in the game isn't a struggling move or any hard contested shot. Rather a simple free throw. The penalty line has seen some of the best free throw shooter. Kobe Bryant, the former NBA legend and Hall of Famer hit 8378 free throws in his career. Free throw is often called as charity strip yet requires a huge composed and calmed mind for the same. Yet some players like the former NBA player Shaquille O'Neal averaged only 9.3% in his entire career.
Recently, WNBA star Skylar Diggin-Smith posted on Twitter about what a good free throw percentage was. The Portland Trail Blazers' guard CJ McCollum replied to it explaining the complete situation and ending with reference to Shaq's awful free throw comparison. CJ explained about the high free throw making teams have a great advantage in the league. He also highlighted the importance of shooter making the free throws and at the end, he said if one has "Shaq on roster", then the team percentage will not be the best.
CJ McCollum on Shaquille O'Neal's horrible free throw struggles
Shaq has averaged only 9.3% from the free throw line in his entire career. He has had a very low rate of conversion to it. 52% is really embarrassing. Shaq was off the average number of 75%. This was one of the reason teams preferred to foul him back then. The awful shooter couldn't make the best of the penalty shots.
Shaq revealed a few years back that his free throw struggles had a theory. "The theory is; it was the man upstairs' way of keeping me humble". The giant was dominant on post and nobody could stand his offense. Only if he could have shot better, the numbers would have been different today.
Also Read: Derek Fisher applauds LeBron James for allowing Anthony Davis to lead…