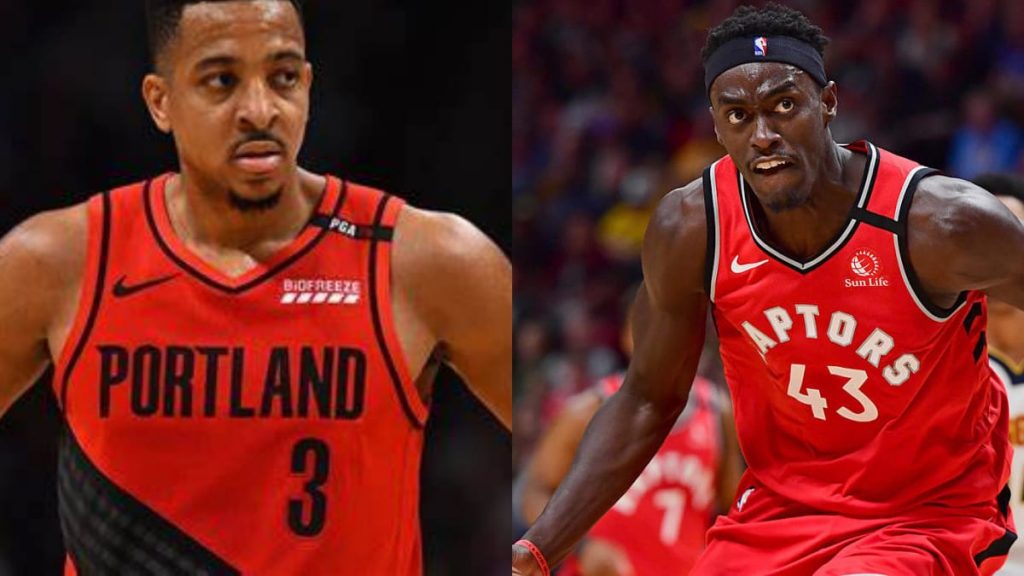 CJ McCollum led the Portland Trail Blazers to a 1-point victory over the Toronto Raptors. Pascal Siakam scored his first ever triple-double in the NBA with 22 points, 13 rebounds and 10 assists. With just over 9 seconds remaining, McCollum hit a go-ahead jumper to seal it for the Trail Blazers. Damian Lillard and veteran Carmelo Anthony secured decent contributions for the home team as well. The Portland Trail Blazers have now won 6 in 10 in the 2020-21 season after this victory over the Raptors. 
McCollum hit his shot with magical moves over the relatively short-heighted Raptors' guard Fred VanVleet. Pascal Siakam's potential game-winning shot rimmed out on the final play for the second time in two nights. The same thing happened to him in a one-point loss previously to Golden State. This surely might have ruined the confidence of the Raptors' player who played so well throughout the game.
CJ McCollum tops Pascal Siakam as Trail Blazers beat Raptors 112-111
"I work on this stuff," McCollum said. "I work on my game. I tell people all the time: `I've been ready.'"
"Yeah, it's fun," Carmelo Anthony said. "You're going to hear it even more with no fans. You live for those moments. You want that pressure on you. (There's) nothing like making shots in front of the opposing team's bench as they are yelling at you."
Siakam was dominant early, racking up 12 points, seven rebounds and five assists in the first quarter, which he capped by hitting a jumper at the buzzer. Toronto held a 32-21 lead after the Blazers shot just 36% in the period.
"We fought hard to get wins and it came down to a couple of possessions," Siakam said. "If we had made a couple of shots, we'd have a different record right now. But if you look at the record, it's tough." 
Also Read: Bradley Beal scores 34 to secure Washington Wizards first home win