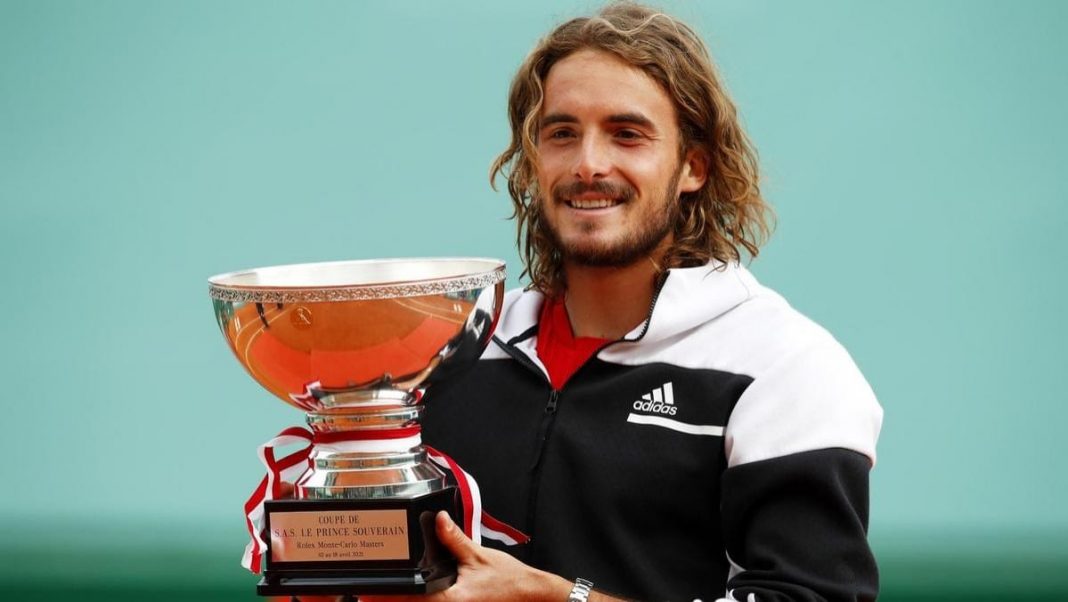 Back in February, Stefanos Tsitsipas lost the Australian Open Semi-final to Daniil Medvedev of Russia. This was his third Semi-Final loss, and he had not made it to a Grand Slam final yet. But, at the post match Tsitsipas put up a brave front and said he has the game to be a Grand Slam Champion. 
In the tournaments that followed, Tsitsipas was beaten in the Final, Semi-finals, the Quarter-finals until he reached the Final of the Monte Carlo Masters. An ATP 1000 event, these events are just below the Grand Slams when it comes to importance etc. In the Final, he beat an adversity Andrey Rublev in commendable manner to lift the trophy. Tsitsipas won 6-3 6-3.  
A Grand Slam win just around the corner for Stefanos Tsitsipas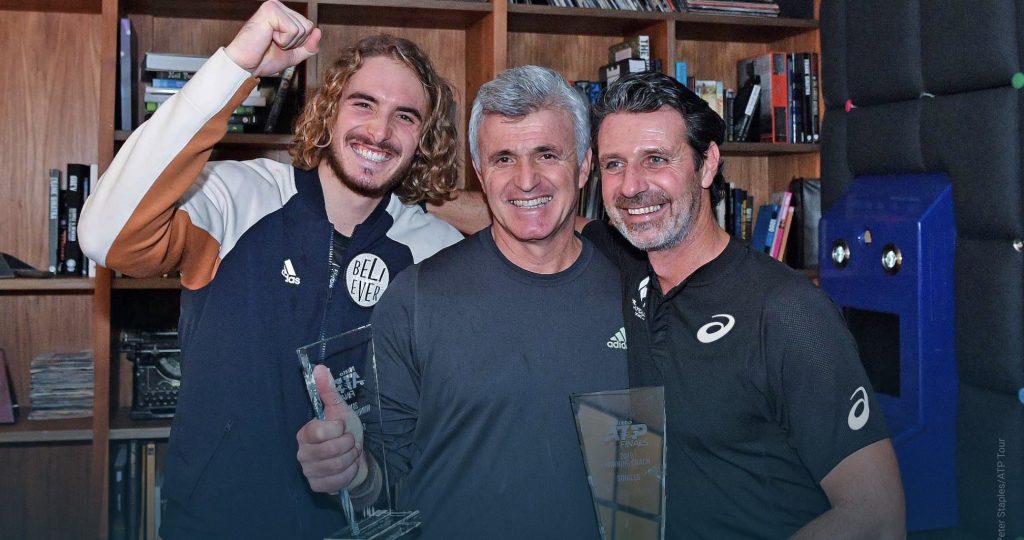 The famed coach of Serena Williams, Patrick Mouratoglou broke down Tsitsipas's game play, his strategies etc. He said that in bigger matches and bigger points Tsitsipas used to panic. And then he changed his hitting style and that would make it harder for him, But now, he hits with more height and depth and that is making it difficult for his opponents. Mouratoglou added that he believes its just a matter of time before Tsitsipas wins a Grand Slam. Tsitsipas is right now competing in the Barcelona Open.
Mouratoglou said, "Tsitsipas used to panic often in these moments that are psychological but also [those that are] a matter of tactics. Because he was in a panic, he was playing very fast and very flat and you add stress to the already existing stress."
He continued, " When you play flat, the ball returns flat and you can not speed up the game in moments of pressure and stress. This takes stress to the next level. He has understood that and now he plays with more height and depth in the moments when he is under pressure. … I think the answer to the question of whether he can win a Grand Slam is yes. It's a matter of time."
Also Read: 'Of Course I was worried, I am Human': Rafael Nadal