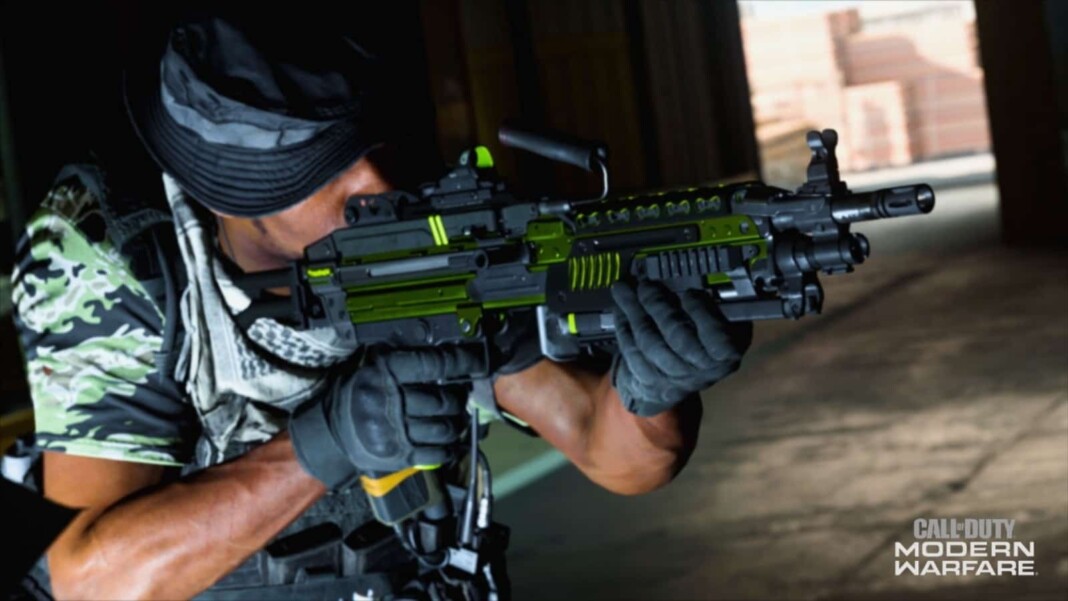 Call of Duty might have seen some timeless guns that come and go from the battlefields and players' minds, butCOD Warzone Best LMGs (Light Machine Guns) never go out of date. COD currently has 77 primary weapons available, each stemming from either Modern Warfare or Black Ops Cold War. While most Warzone weapons are viable and can function in many scenarios, there is always a small selection that is objectively better than the rest.
A light machine gun (LMG) is a lightweight machine gun designed to be operated by a single infantryman, with or without an assistant, as an infantry support weapon. Light machine guns are the go-to choice in battle royale games for most players, given their easy-to-use features. The article picks guns of all types and lists the top 5 COD Warzone Best LMGs for players to give their best on the battlefield.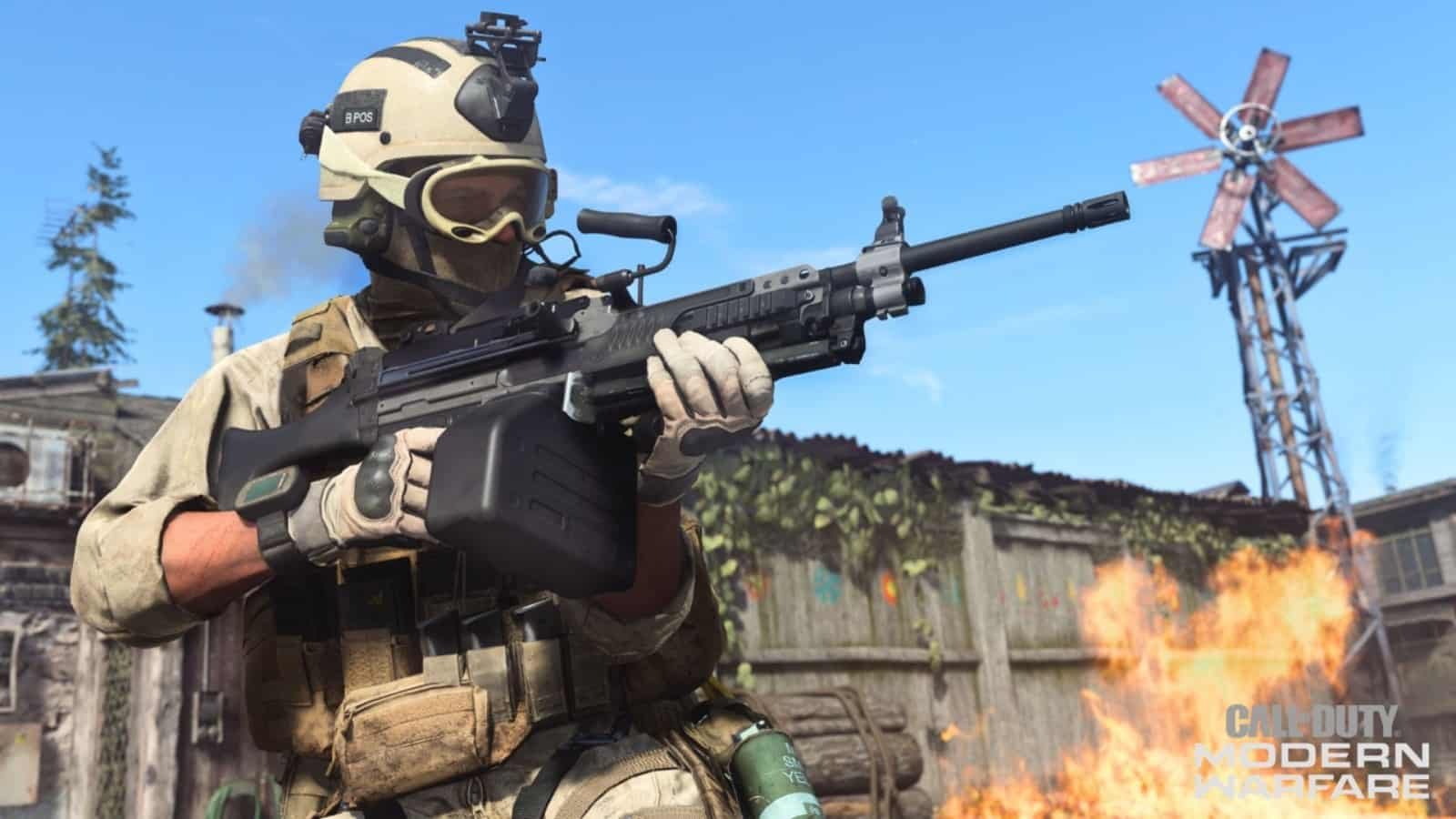 For a better reference, here's the list of all warzone guns:
MGL-32 Grenade Launcher
CR-56 AMAX
Kar98k
Fara 83
Grau 5.56
Cold War MP5
RAM-7
HDR
LC10
Swiss K31
Krig 6
Groza
Diamatti
FFAR 1
DMR 14
Type 63
Mac-10
FAL
Fennec
AS VAL
AX-50
SP-R 208
M4A1
PKM
R9-0
Jak-12
Kilo 141
Bruen MK9
ORIGIN-12
M13
MP7
RPG-7
SA87
AUG
MK2 Carbine
Crossbow
Bizon
Uzi
.357
Related – Best M4 Loadout In Call Of Duty Warzone
Top 5 COD Warzone Best LMGs:
There are virtually many types of guns in every game, namely ARs, SMGs, Shotguns, Snipers, and many more, with the best guns in every category. Out of these, some players are comfortable with LMGs due to their compatibility issues and easy to play style. Here are the COD Warzone Best LMGs:
5. M60
Damage: 51 | 39 | 36 | 36
Range: Medium to Long
RPM: 530
Magazine: 75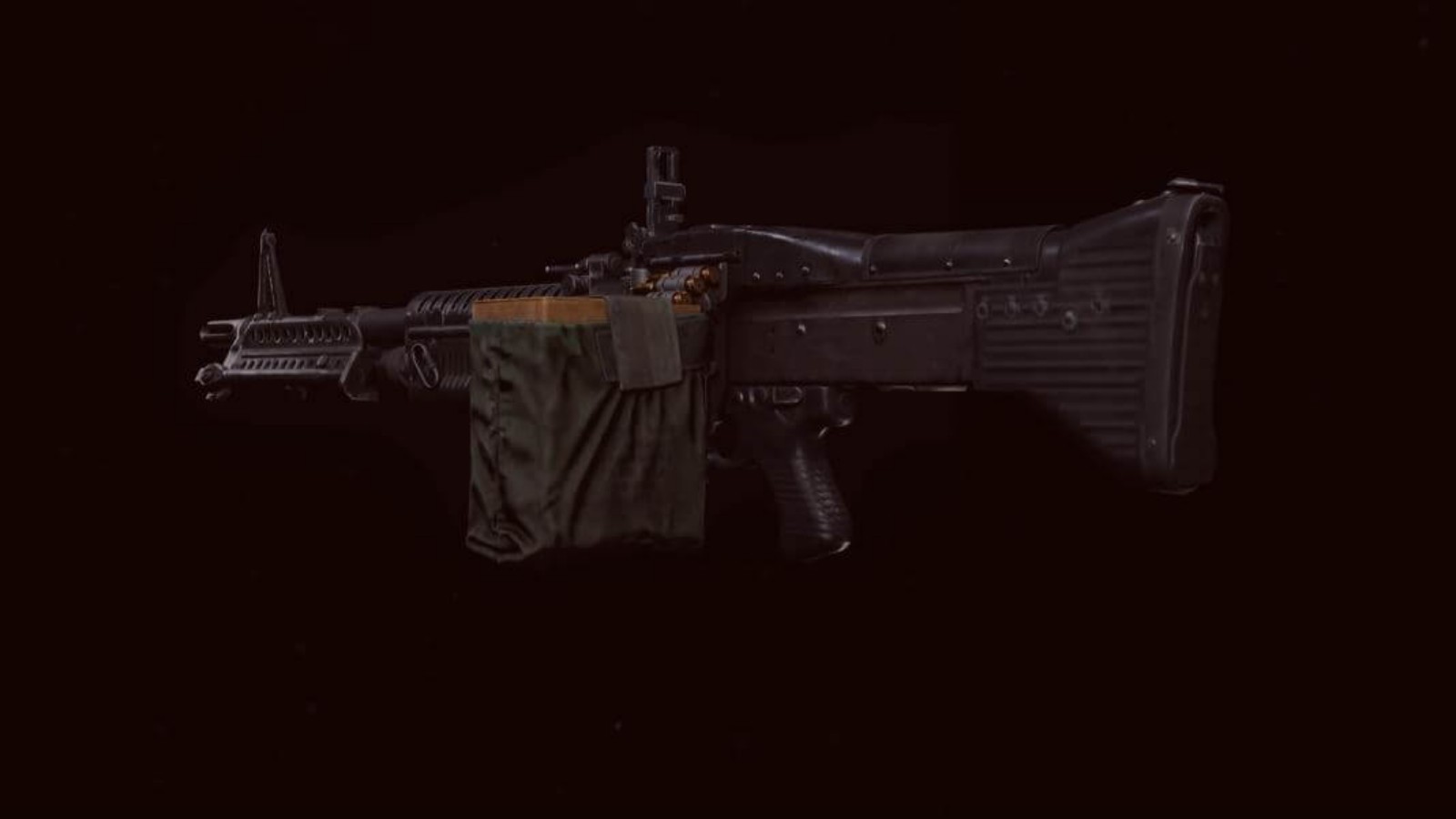 The M60 has got damn high damage values, and in the right hands it will shred enemies at all ranges in Verdansk. The Agency Suppressor and long barrel are must-haves, and at fighting range the damage output per shot will be able to completely shred enemies. When it hits, it deals high damage, but the M60 is just far too difficult to handle.
4. RPD
Damage: 48 | 35 | 32 | 32
Range: Close to Medium
RPM: 650
Magazine: 75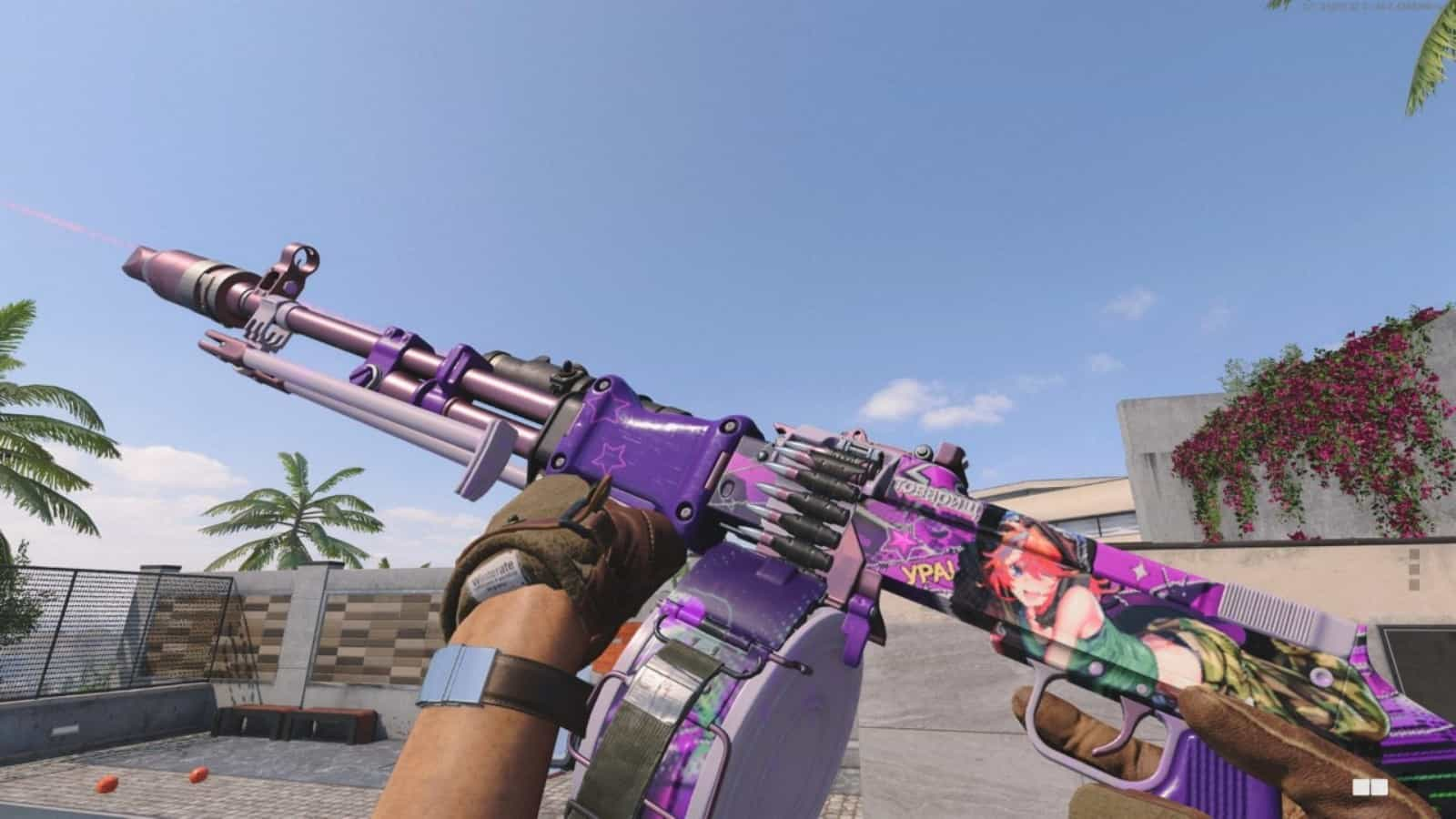 As with many of the LMGs, the RPD is not super strong. It hits as hard as a PKM, but you'll find it a whole lot more nice handling-wise. You'll be slightly closer to an Assault Rifle if you kit the RPD out with some Speed Tape and KGB Skeletal Stock. As with many of the LMGs, the RPD is very slow and isn't competitive compared to other top-tier weapons. Its TTK isn't at par, but it's not the worst.
3. Stoner 63
Damage: 51 | 37 | 34 | 34
Range: Medium to Long
RPM: 735
Magazine: 75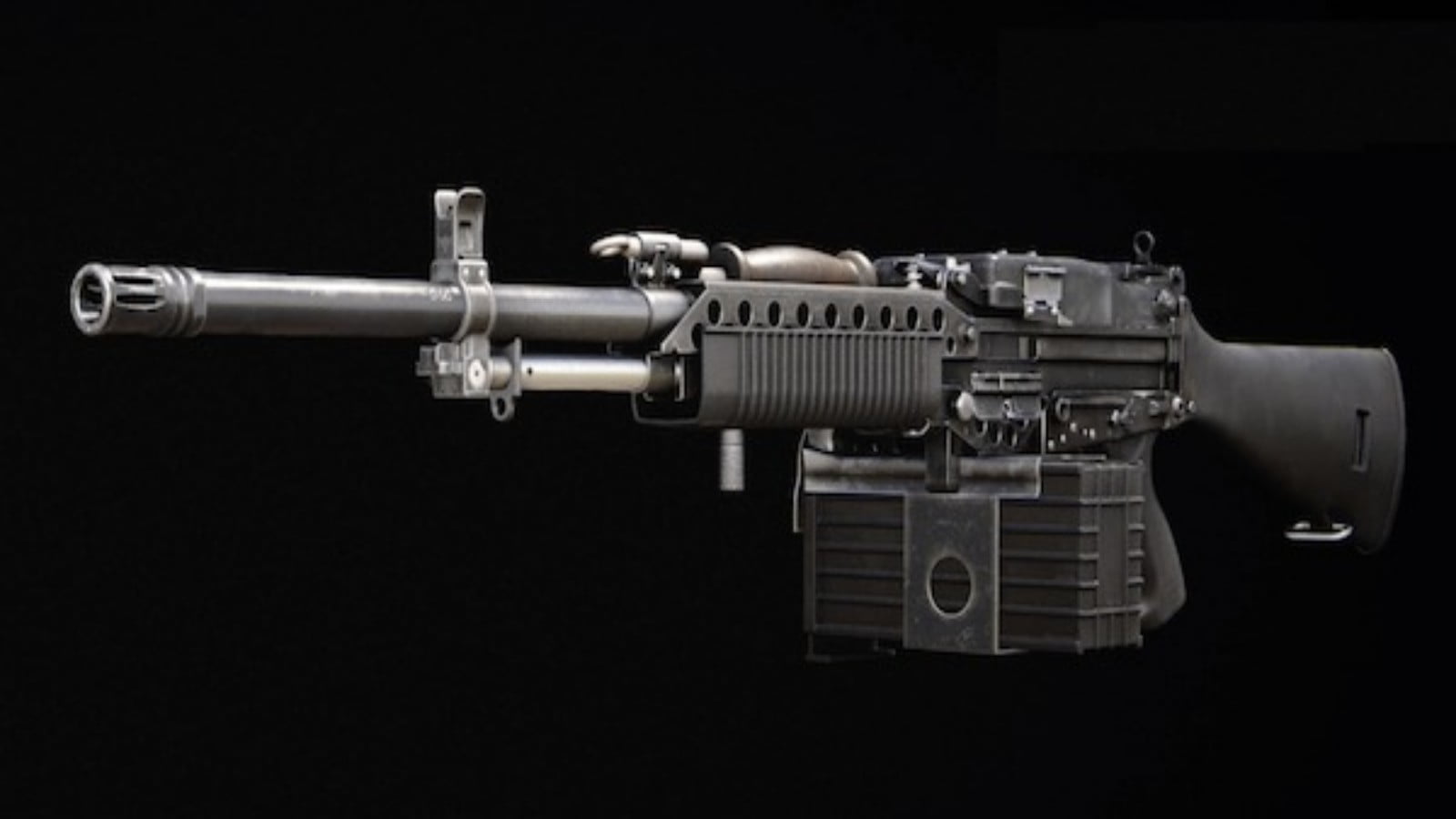 The Stoner 63 is an excellent choice for those who want to use an automatic weapon at medium to long-range. It's slow since it's an LMG, but due to its high TTK, the Stoner 63 is a really nice LMG. It does everything you fancy when picking out an LMG. With its high damage, decent fire rate, and great range values, it is one of the best.
2. PKM
Damage: 46 | 34 | 31 | 31
Range: Long
RPM: 750
Magazine: 100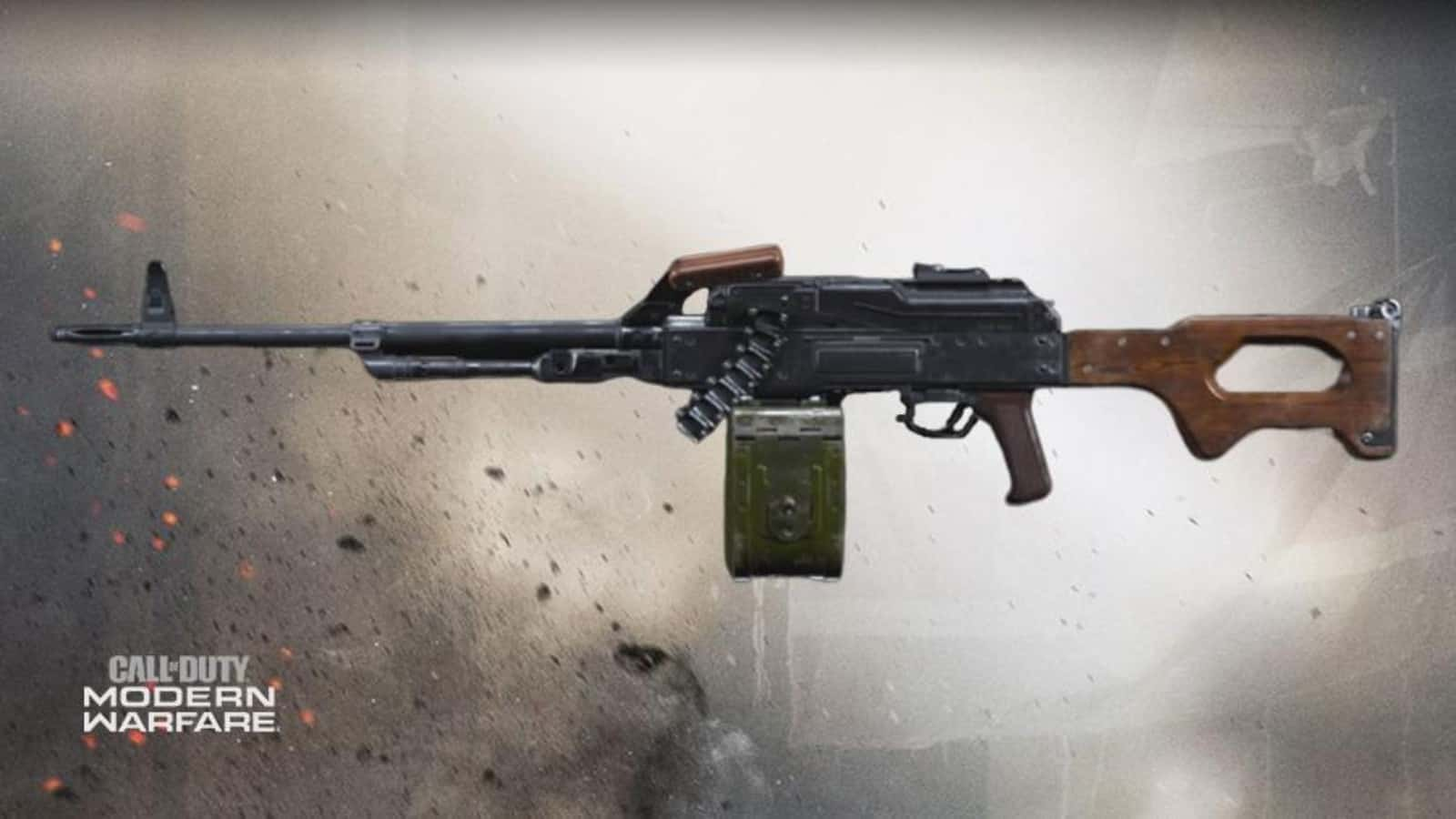 The PKM is a great weapon, especially at longer distances. This gun boasts a similarly astonishing combination of low recoil and damage over range to the more recent FiNN. It's one of the best, because in capable hands a PKM can easily win an encounter against almost any other gun in Warzone.
1. FiNN
Damage: 36 | 36 | 28 | 28
Range: Medium to Long
RPM: 640
Magazine: 75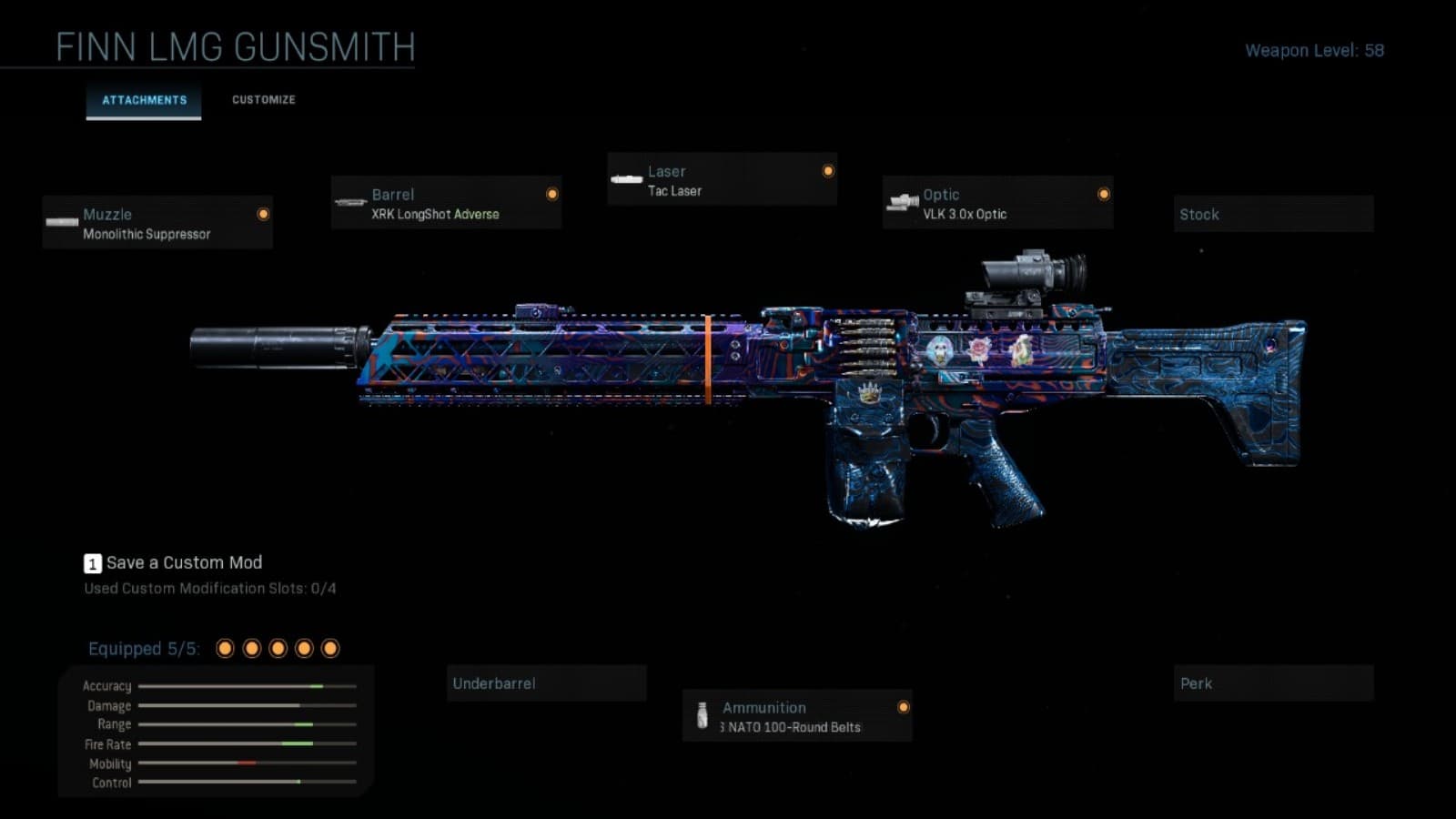 FiNN is the Grau made into an LMG: extremely accurate and easy to control, and capable of melting enemies at ranges usually reserved for snipers. With a set of Adverse barrels to lower the damage-per-shot but drastically boost the rate of fire, it is probably the best. The real cost to this huge buff is a decrease in the range, but with the longest Adverse barrel and the Monolithic Suppressor, there really isn't a decrease to the range.
---
Also Read – Call Of Duty Warzone: Everything You Need To Know About M.O.A.B Bundle