Call Of Duty warzone season 7 changes are forcing players to reconsider their assault rifle options. The best AK47 Warzone Loadout can offer everything you need for the battle royale: accuracy, range, a fast rate of fire, and the potential to strap on a large magazine.
The AK47 setup for Warzone will give players better damage per second over mid to long-range fights, without making the gun unwieldy in close-up gun battles. The article will discuss the best AK47 loadout for Call of Duty Warzone after Season 4 launched.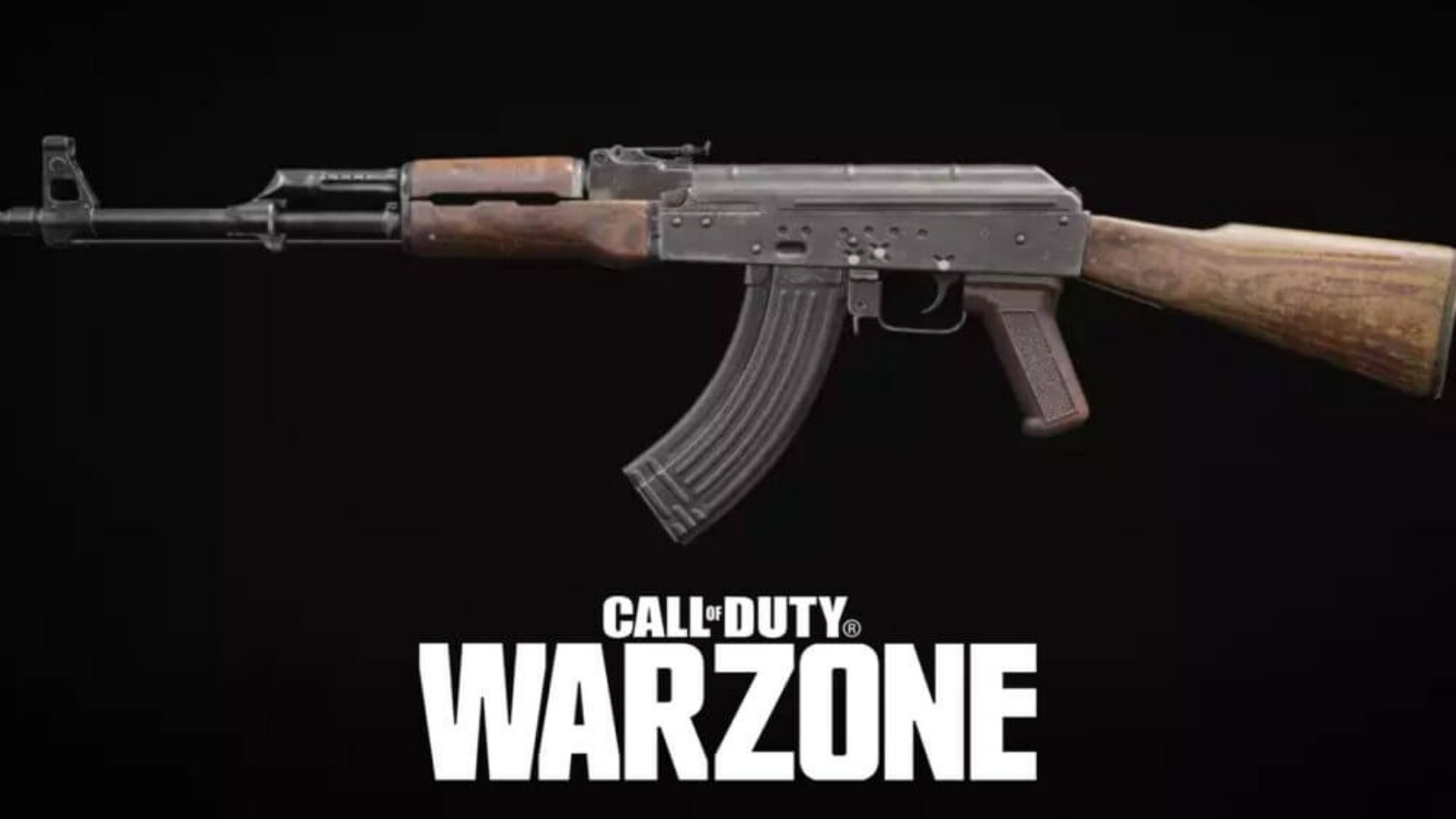 Related – Best M4 Loadout In Call Of Duty Warzone
Best AK47 Warzone Loadout
The AK-47 is a go-to name when it comes to AR. The AK-47 is most effective at close to medium range. With a quick TTK and improved mobility, this AR can be a player's staple once again. Raven improved its recoil, making it highly usable for players of all skill levels. It has a slower fire rate than you might expect, but this allows you to stay on your target easier. The best Warzone AK47 loadout is:
Suppressor
20″ Spetsnaz RPK Barrel
KGB Skeletal Stock
45 Rnd
Microflex LED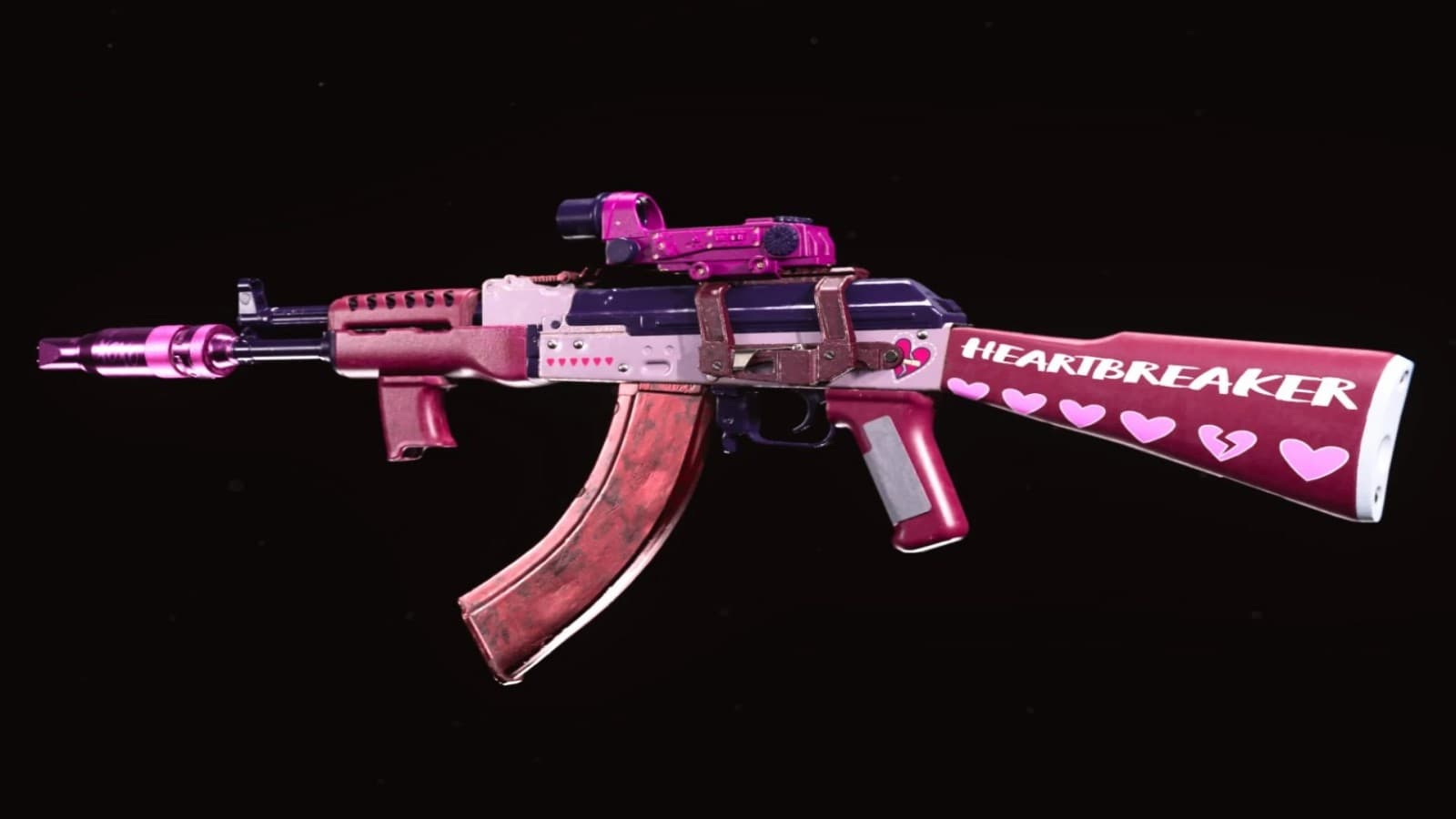 Starting with Season 3 Reloaded, the suppressor gives you 100% muzzle flash concealment, improves your ADS speed and bullet velocity as well as your Sprint-to-Fire time. All these bonuses only cost you a little bit of effective damage range, which really does not matter too much on SMGs anyway.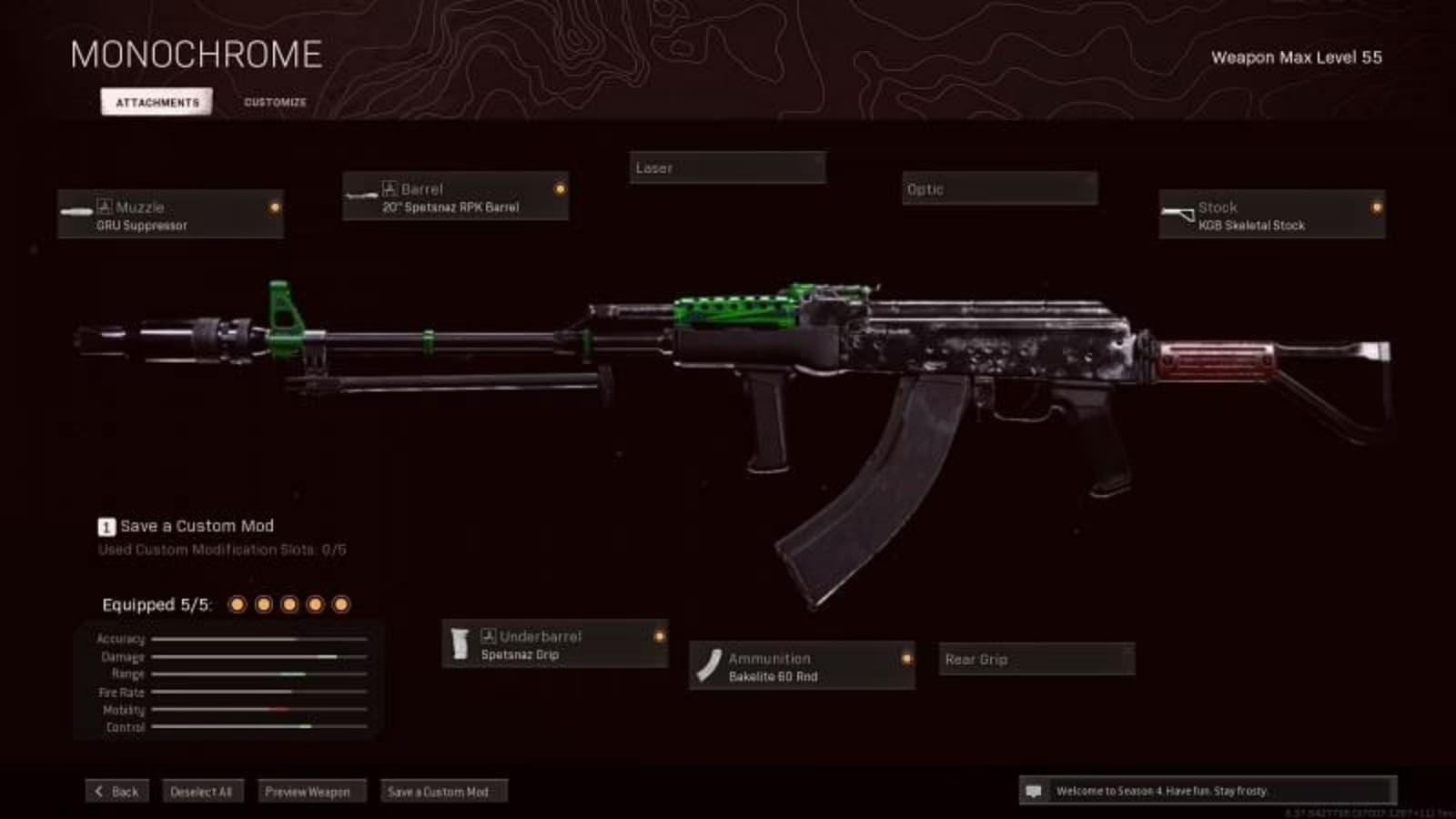 The RPK Barrel is a set of barrel attachments in Call of Duty: Modern Warfare and Call of Duty: Black Ops Cold War. It is an attachment uniquely available to the AK-47 assault rifle. The KGB Skeletal Stock is a Stock attachment available for some Warsaw Pact-related primary weapons. It gives greatly improved sprint-to-fire timing with improved movement speeds while aiming at the cost of a heavily reduced hip-fire accuracy. It has an alternate Warsaw Pact equivalent with the KGB Pad.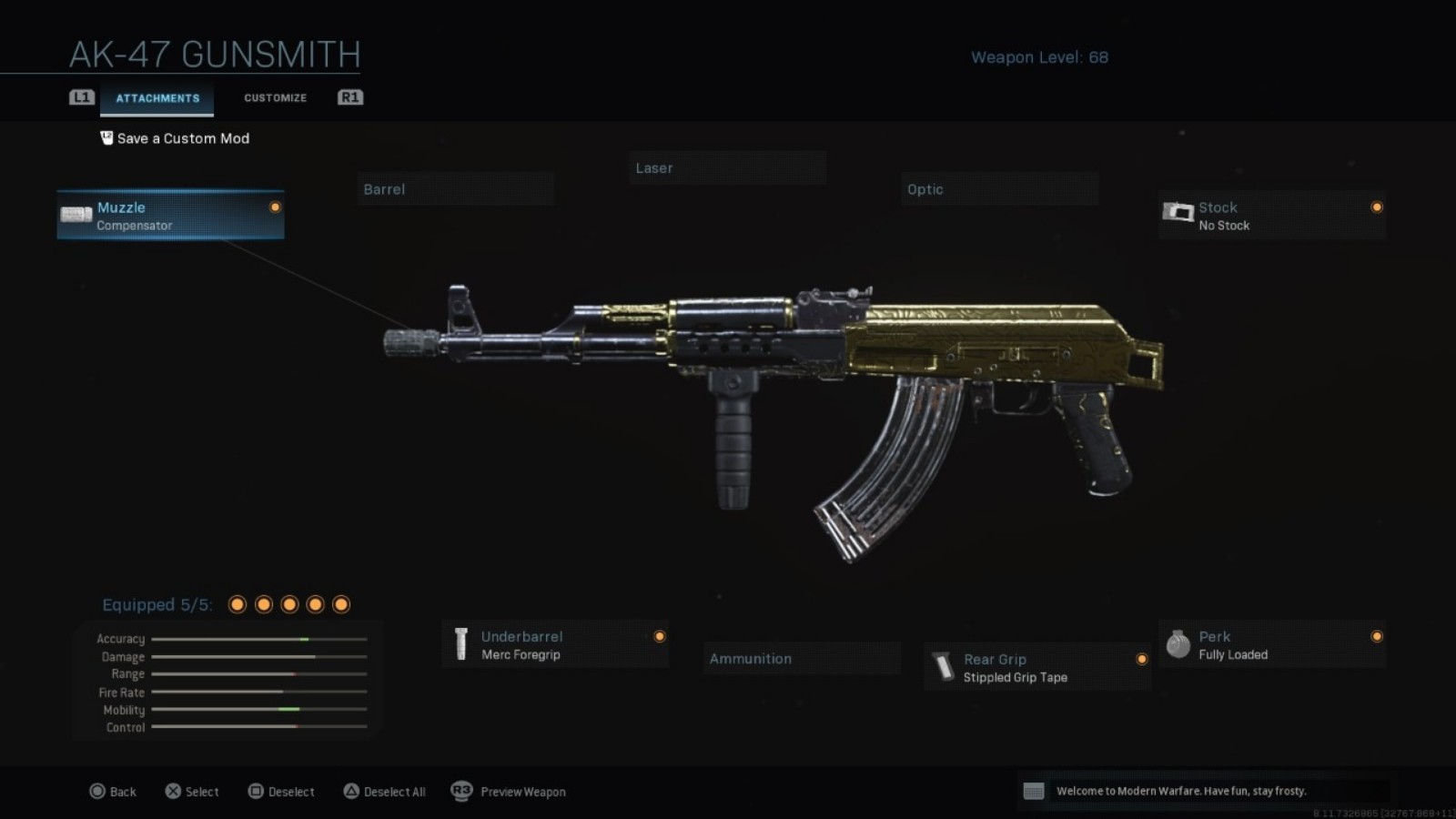 Extended Magazine holds 45 rounds of 9mm Parabellum ammunition with a slight weight increase. To equip attachments to your gun, access the Gunsmith menu from your custom loadouts menu or even from a quick menu during a match. The Microflex LED is a Red Dot/Reflex style optic with the lowest magnification of all optics (1.25x), the same as the Quickdot LED.
As soon as you have the money, you should buy another loadout with one of the many other powerful guns and use it to get a second primary weapon. Of course, you could run Overkill as your second perk and grab the best call of duty warzone sniper to complement your mid-range powers.
---
Also Read – Call Of Duty Warzone: Everything You Need To Know About M.O.A.B Bundle