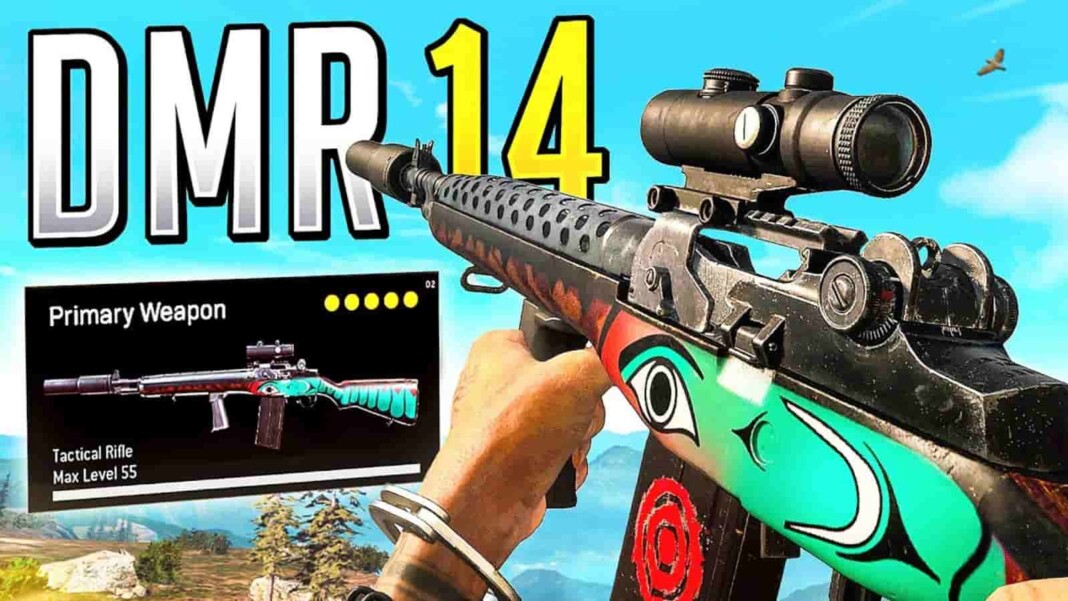 Call Of Duty warzone season 7 changes are forcing players to reconsider their assault rifle options. The best DMR 14 Warzone Loadout can offer everything you need for the battle royale: accuracy, range, a fast rate of fire, and the potential to strap on a large magazine.
The DMR 14 setup for Warzone will give players a better shot at long-range fights, without making the gun impossible to use. The article will discuss the best DMR 14 loadout for Call of Duty Warzone after Season 4 launched.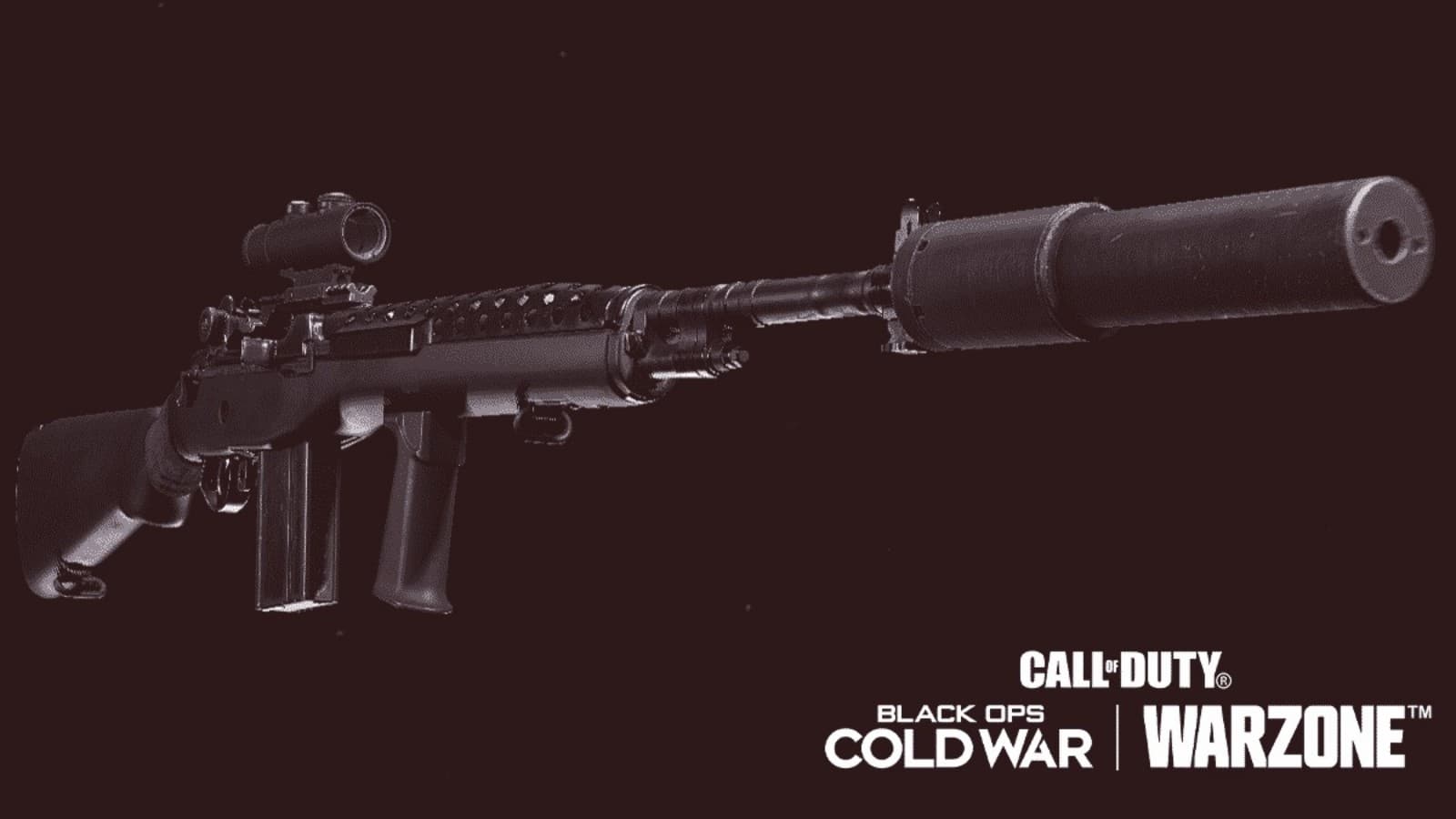 Related – Best M4 Loadout In Call Of Duty Warzone
Best DMR 14 Warzone Loadout
The DMR 14 is a powerful Warzone tactical rifle that's capable of rattling off shots as fast as you can pull the trigger. While it isn't as dominant and oppressive as it once was in the old dreaded DMR meta, it's still absolutely useable in the right hands.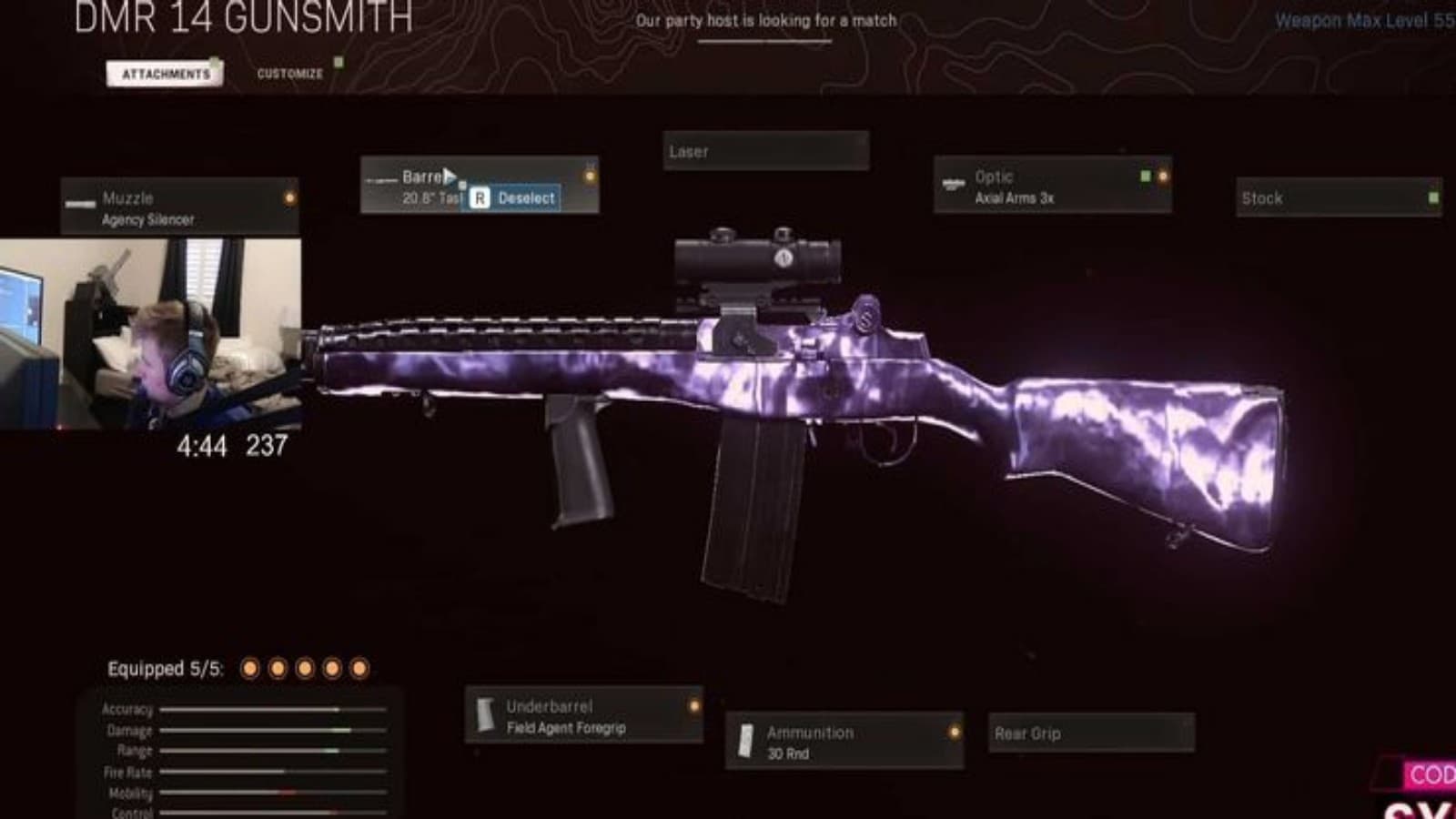 With the right attachments, this weapon is the best choice if you want to take hands-on combat ranging long distances. Although it has its cons, its bullet velocity makes up for it. The best Warzone DMR 14 loadout is:
Agency Silencer
16.3″ Titanium
Field Agent Foregrip
30 Rnd
Axial Arms 3x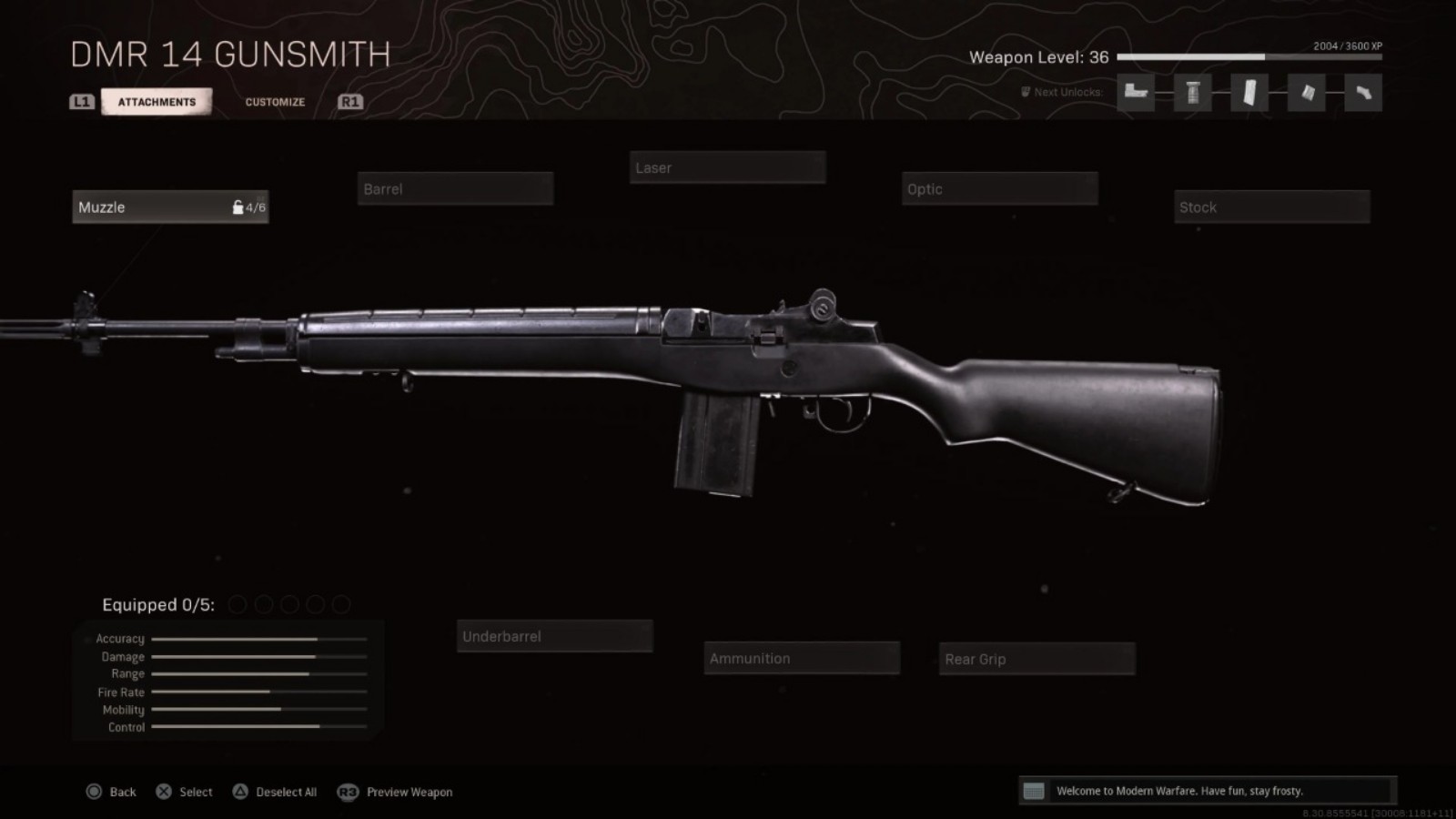 The Agency Suppressor is a Muzzle attachment available for NATO related Assault Rifles and will provide some control, damage range increases, and sound suppression, among other benefits. This muzzle adds sound suppression to the DMR 14 and increases the damage range, giving you the ability to kill enemies from greater distances.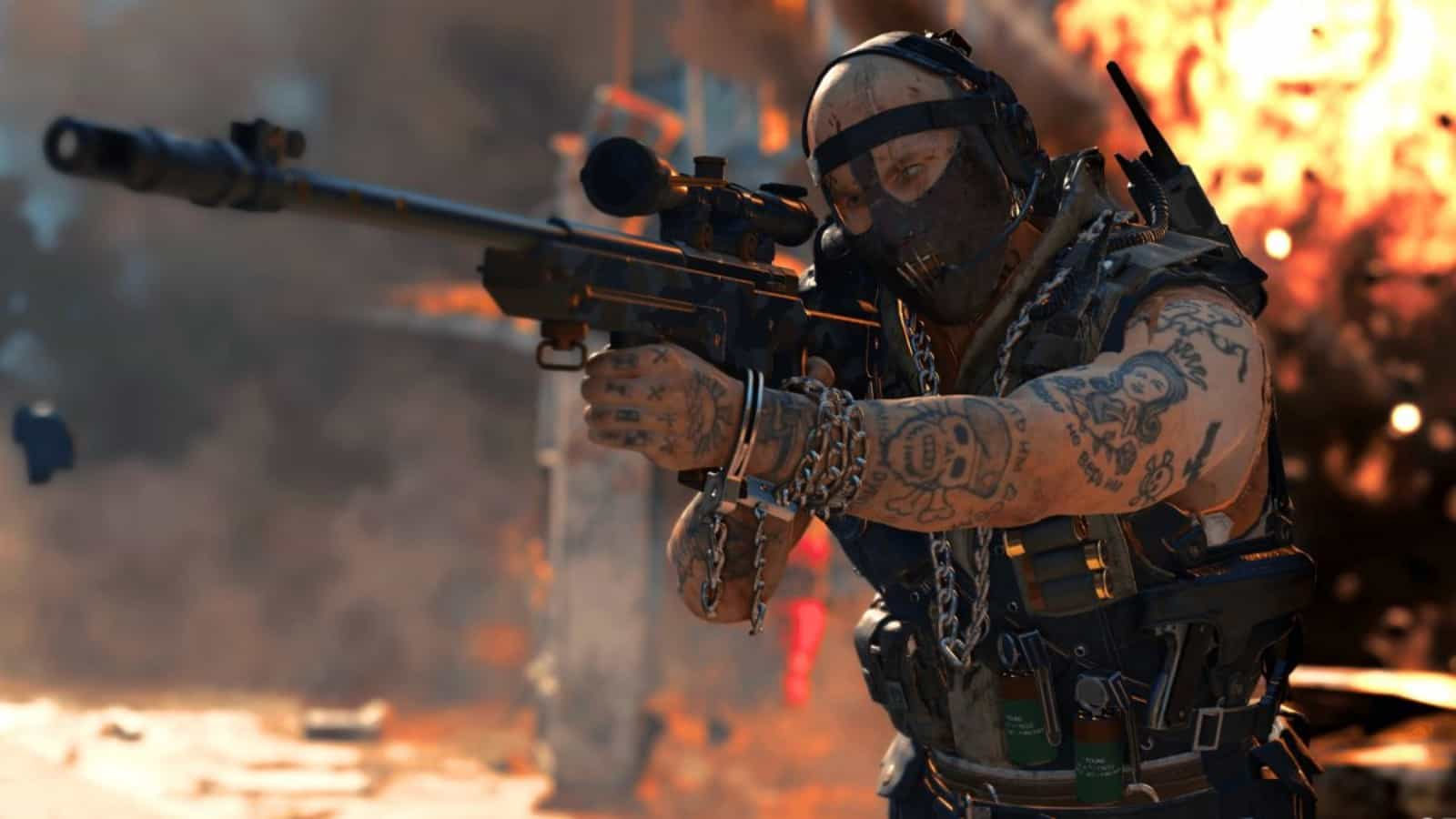 The buff to the DMR's recoil makes sense for choosing the 16.3″ Titanium barrel. This attachment increases the weapon's fire rate at the cost of effective damage range. The trade-off makes fighting at close range significantly easier, but it doesn't ruin our aim when firing from a distance. The Axial Arms 3x is an Optic class attachment that utilizes a fixed 3.0x magnification level giving better coverage of medium to long-distance encounters.
The Field Agent Foregrip is an Underbarrel attachment available for all NATO-related Tactical Rifles in Call of Duty: Black Ops Cold War. It improves recoil in both horizontal and vertical, primary horizontal but at the cost of a lowered movement speed while shooting.  Players can use the 30 Rnd Magazine to extend the magazine capacity and give themselves a boost to their max starting ammo.
Players could run Overkill as your second perk and grab the best call of duty warzone mid-range guns to complement your sniper powers.
---
Also Read – Call Of Duty Warzone: Everything You Need To Know About M.O.A.B Bundle