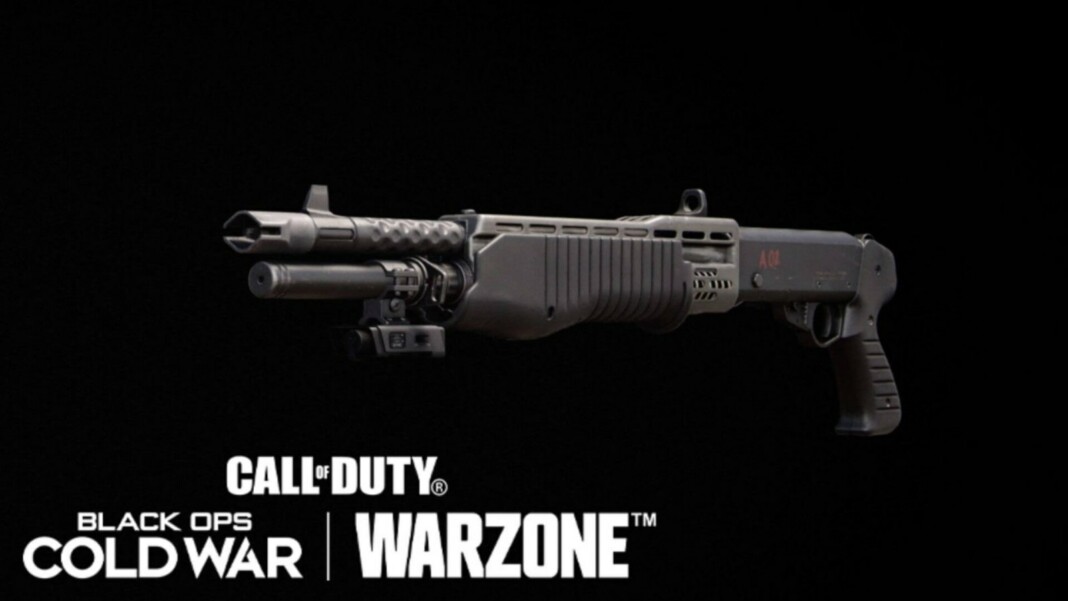 Call Of Duty warzone season changes are forcing players to reconsider their assault rifle options. The best Gallo SA12 Warzone Loadout can offer everything you need for the battle royale: accuracy, range, a fast rate of fire, and the potential to strap on a large magazine.
The Gallo SA12 setup for Warzone will give players better damage per second over mid to close range fights, without making the gun unwieldy in sudden gun battles. The article will discuss the best Gallo SA12 loadout for Call of Duty Warzone after Season 4 launched.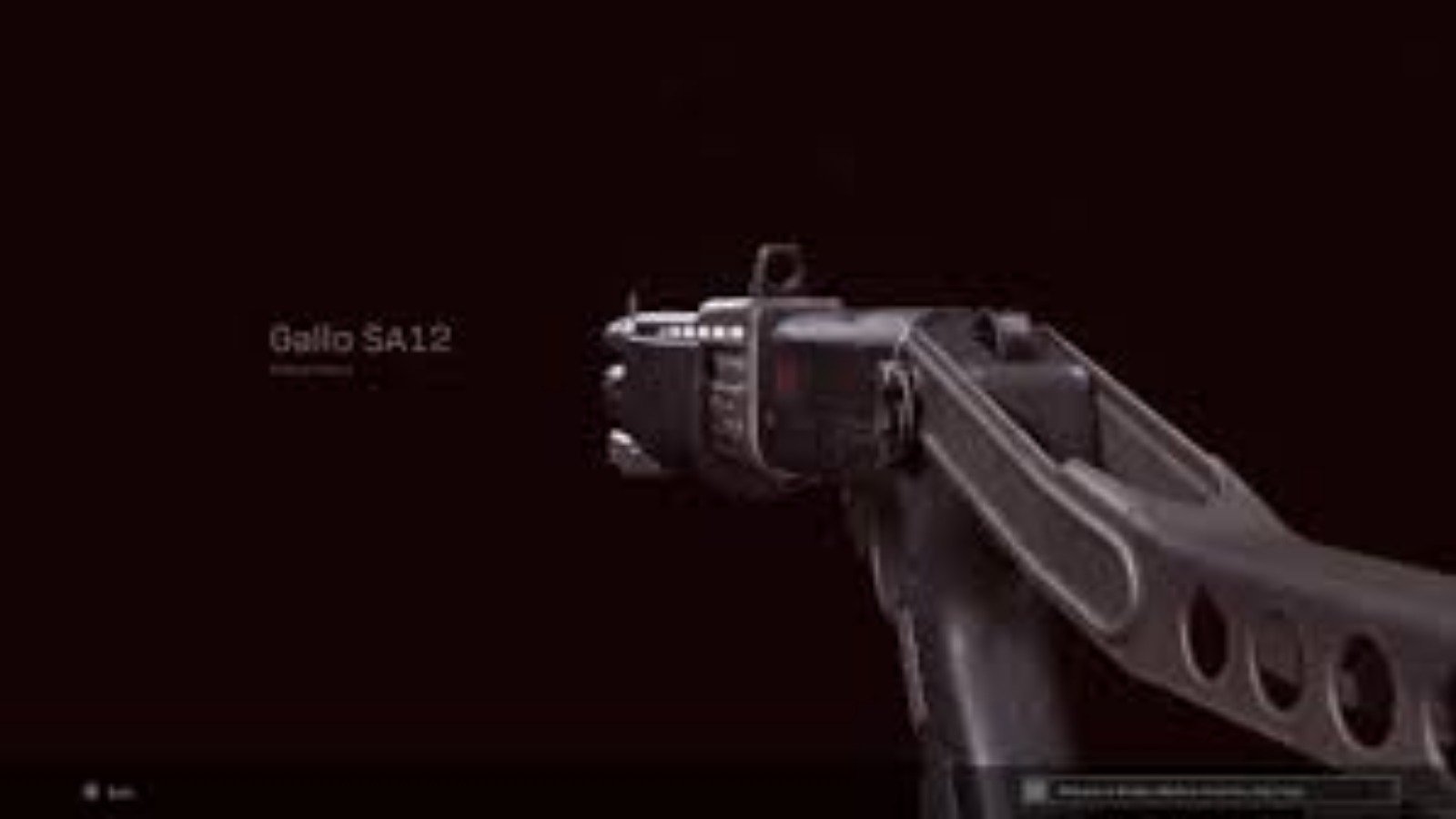 Related – Best M4 Loadout In Call Of Duty Warzone
Best Gallo SA12 Warzone Loadout
The Gallo SA12 is an incredibly powerful shotgun that you can use to absolutely annihilate your enemies in close-range combat.  The best Gallo SA12 loadout excels at mid-range thanks to its impressive damage output. The best Warzone Gallo SA12 loadout is:
Muzzle: Duckbill Choke
Barrel: 24.6″ Ranger
Laser: SWAT 5mw Laser Sight
Ammunition: STANAG 12 Rnd Tube
Rear Grip: Field Tape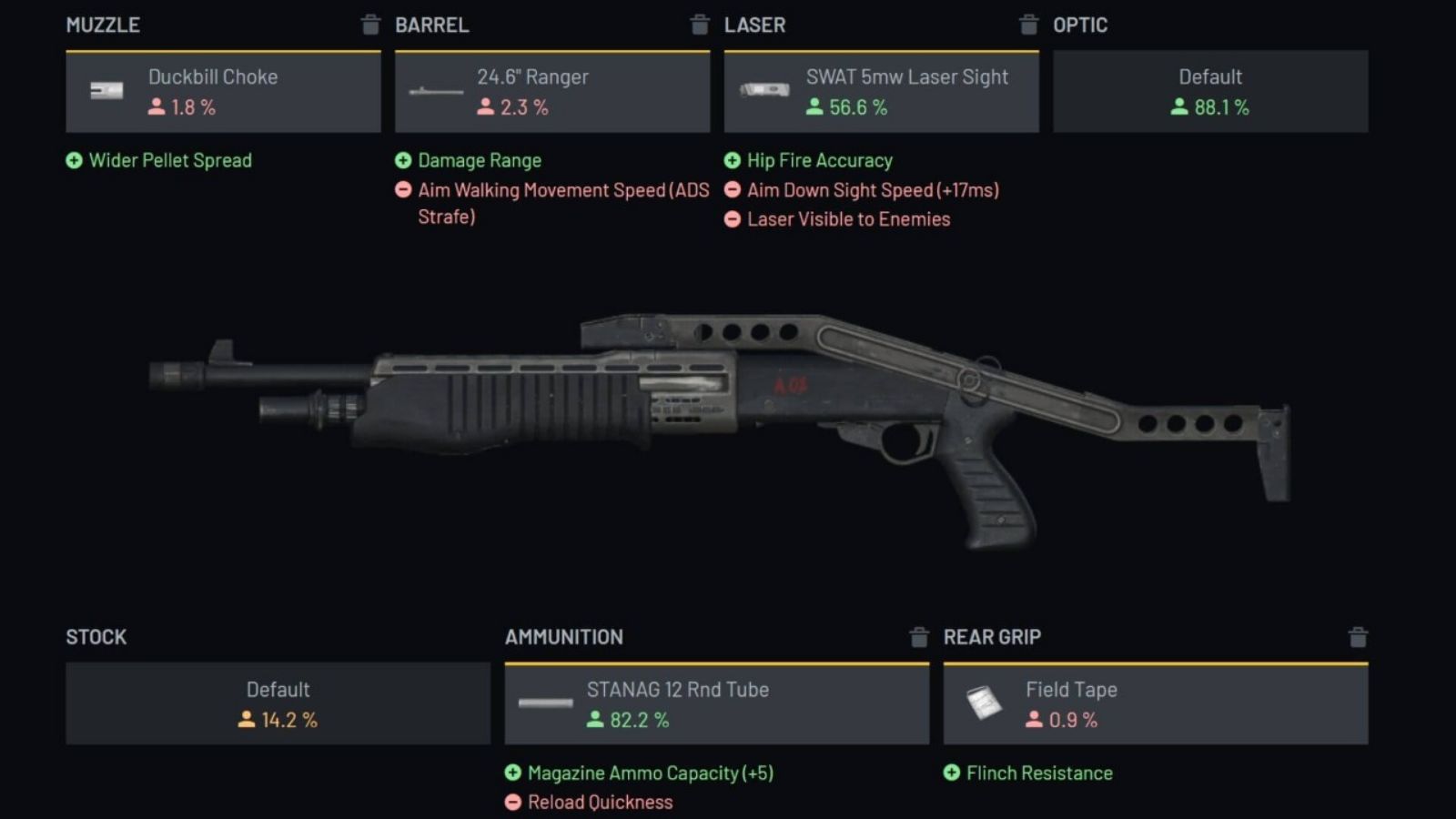 The Duckbill Choke is a Muzzle attachment available for all Shotguns in Call of Duty: Black Ops Cold War. It diverts pellets more into a more central pattern, creating a more "duckbill" style pattern. The SWAT 5mw Laser Sight is a Body attachment available for all NATO Primary Weapons, Pistols, and Shotguns in Call of Duty: Black Ops Cold War. It gives a strong increase to hip-fire accuracy but at the cost of a slower aiming speed. The Warsaw Pact equivalent is the GRU 5mw Laser Sight.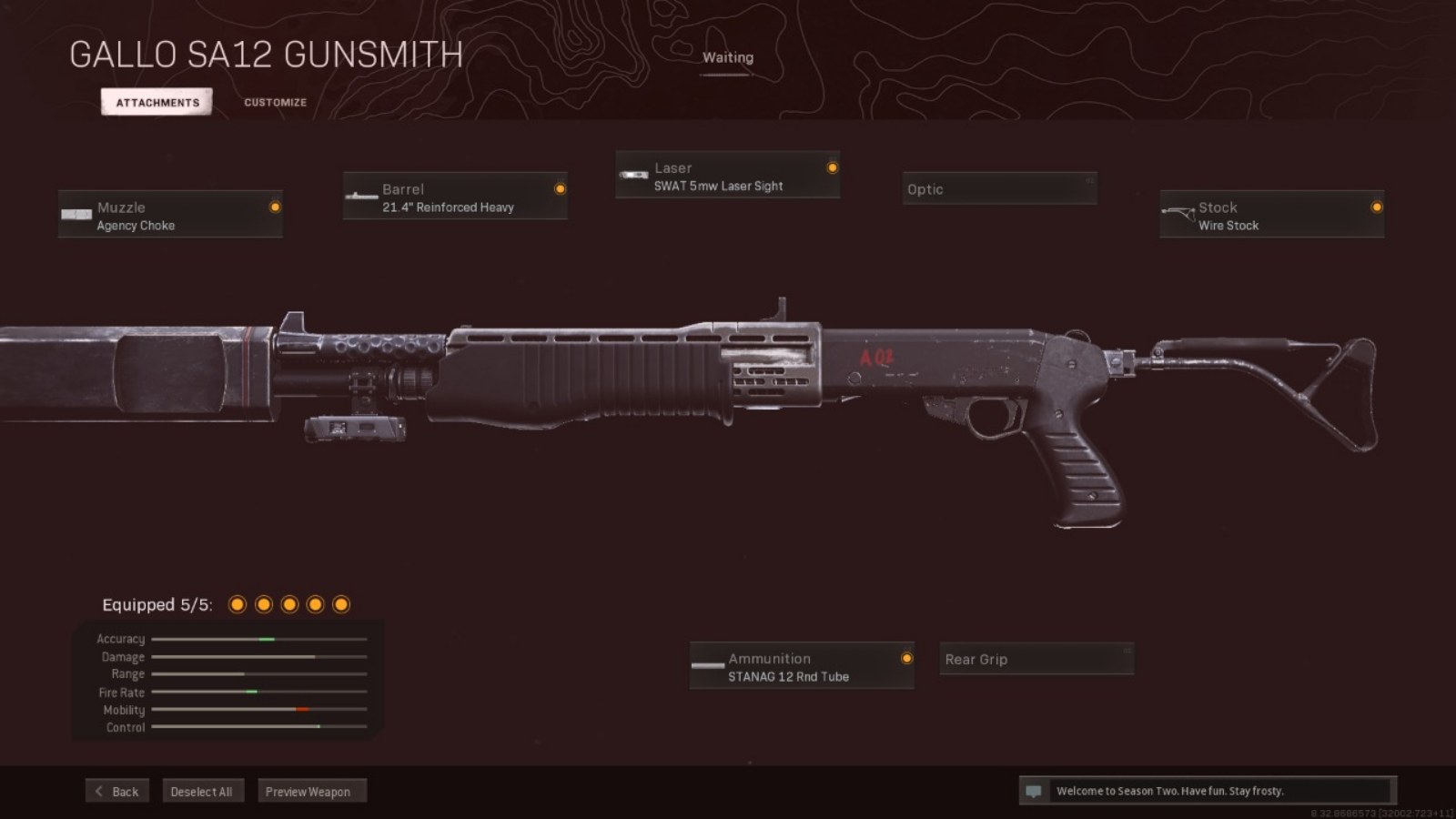 If players will be intending to unload lots of shells and need more in reserve, then the STANAG 12 Rnd Tube will sort that. The Field Tape is a Handle attachment available for all weapons that allow attachments. It decreases flinching from being shot by a large degree.
As soon as you have the money, you should buy another loadout with one of the many other powerful guns and use it to get a second primary weapon. Of course, you could run Overkill as your second perk and grab the best call of duty warzone sniper to complement your mid-range powers.
---
Also Read – Call Of Duty Warzone: Everything You Need To Know About M.O.A.B Bundle