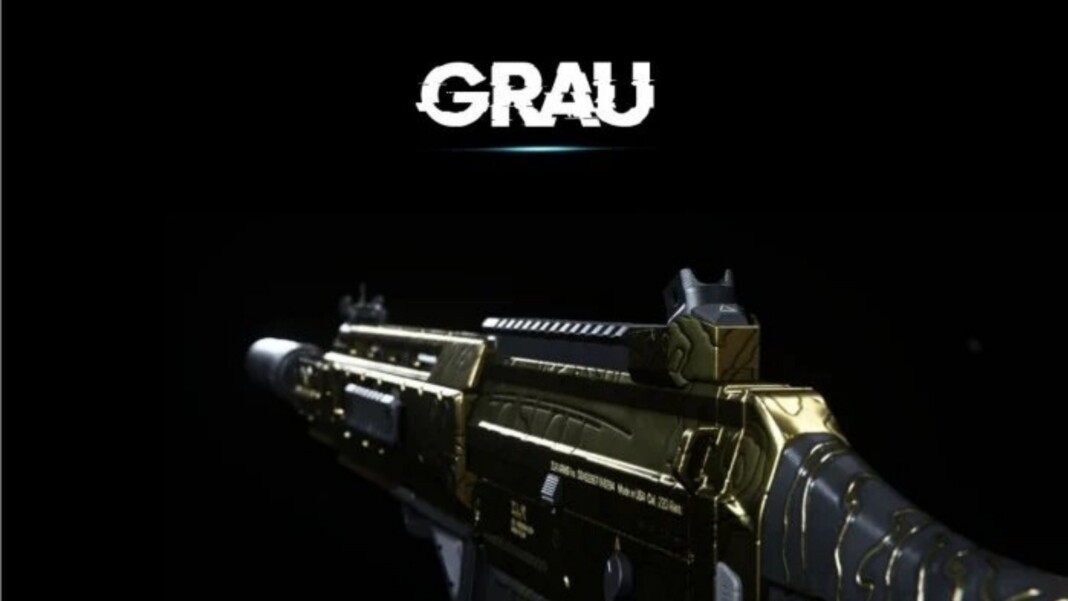 Call Of Duty warzone season changes are forcing players to reconsider their assault rifle options. The best Grau 5.56 Warzone Loadout can offer everything you need for the battle royale: accuracy, range, a better rate of fire shotguns, and the potential to strap on a large magazine.
The Grau 5.56 setup for Warzone will give players better damage per second over short-range fights, without making the gun unwieldy in mid-range gun battles. Attachments for guns vary in pros and cons more so than most other weapon categories. The article will discuss the best Grau 5.56 loadout for Call of Duty Warzone after Season 4 launched.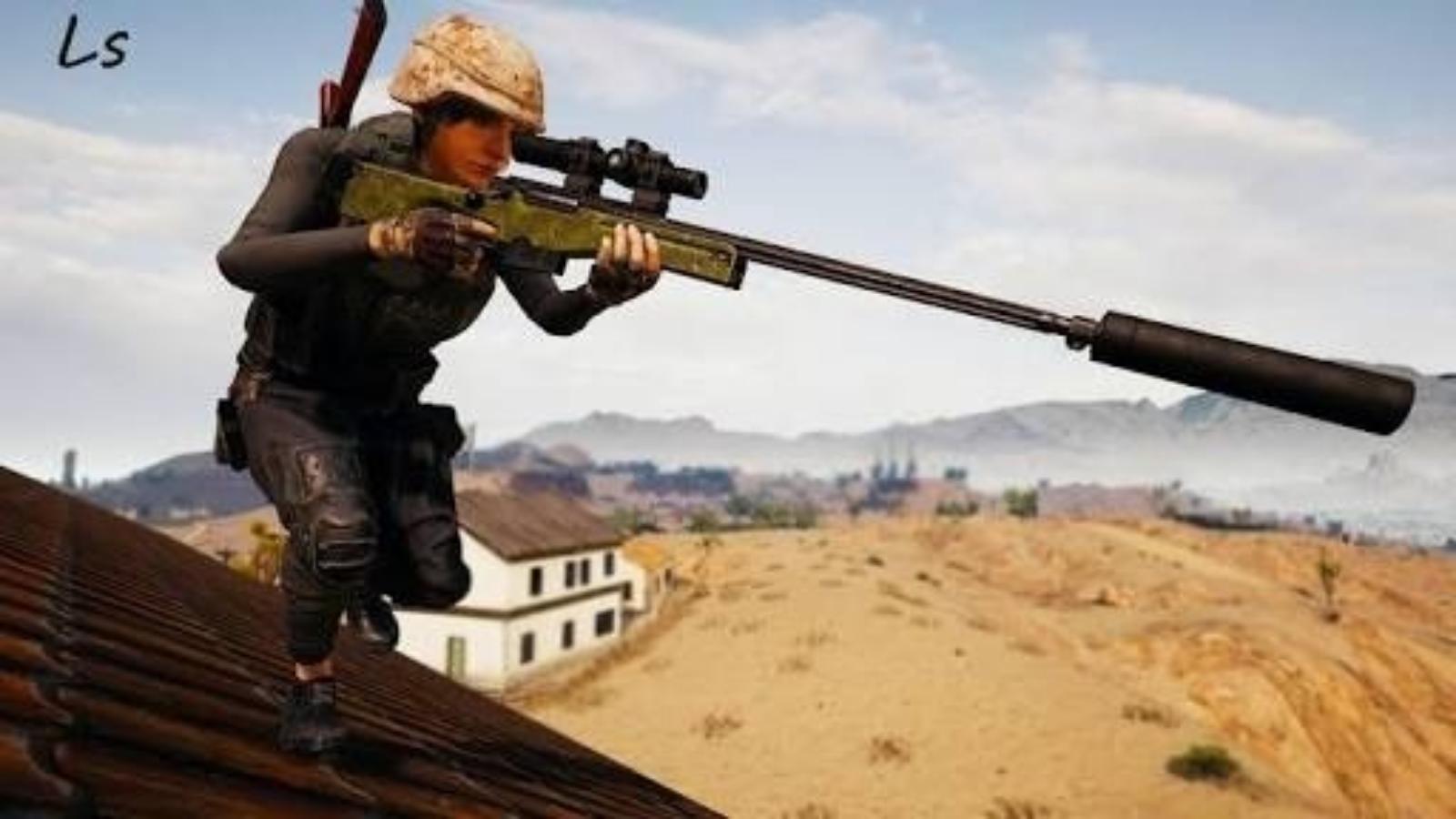 Related – Best M4 Loadout In Call Of Duty Warzone
Best Grau 5.56 Warzone Loadout
This Grau 5.56 Warzone setup is designed to maximize the weapon's accuracy and ability to excel in long-range battles without lessening its effectiveness in close and medium-range engagements. The best loadout excels at mid-range thanks to its impressive damage output. The best Warzone Grau 5.56 loadout is:
Muzzle: Monolithic Suppressor
Barrel: Tempus 26.4" Archangel
Laser: Tac Laser
Underbarrel: Ranger Foregrip
Ammunition: 60 Round Mags
The Monolithic Suppressor provides superior sound suppression and increased range. Its moderate weight increase affects agility. The Monolithic Suppressor is a muzzle attachment featured in Call of Duty: Modern Warfare. It is available to all weapons that can accept attachments. A partially shrouded 26.4″ barrel from FSS provides the ultimate in range and accuracy. This heavy-weight barrel is ideal for improving long-range marksmanship.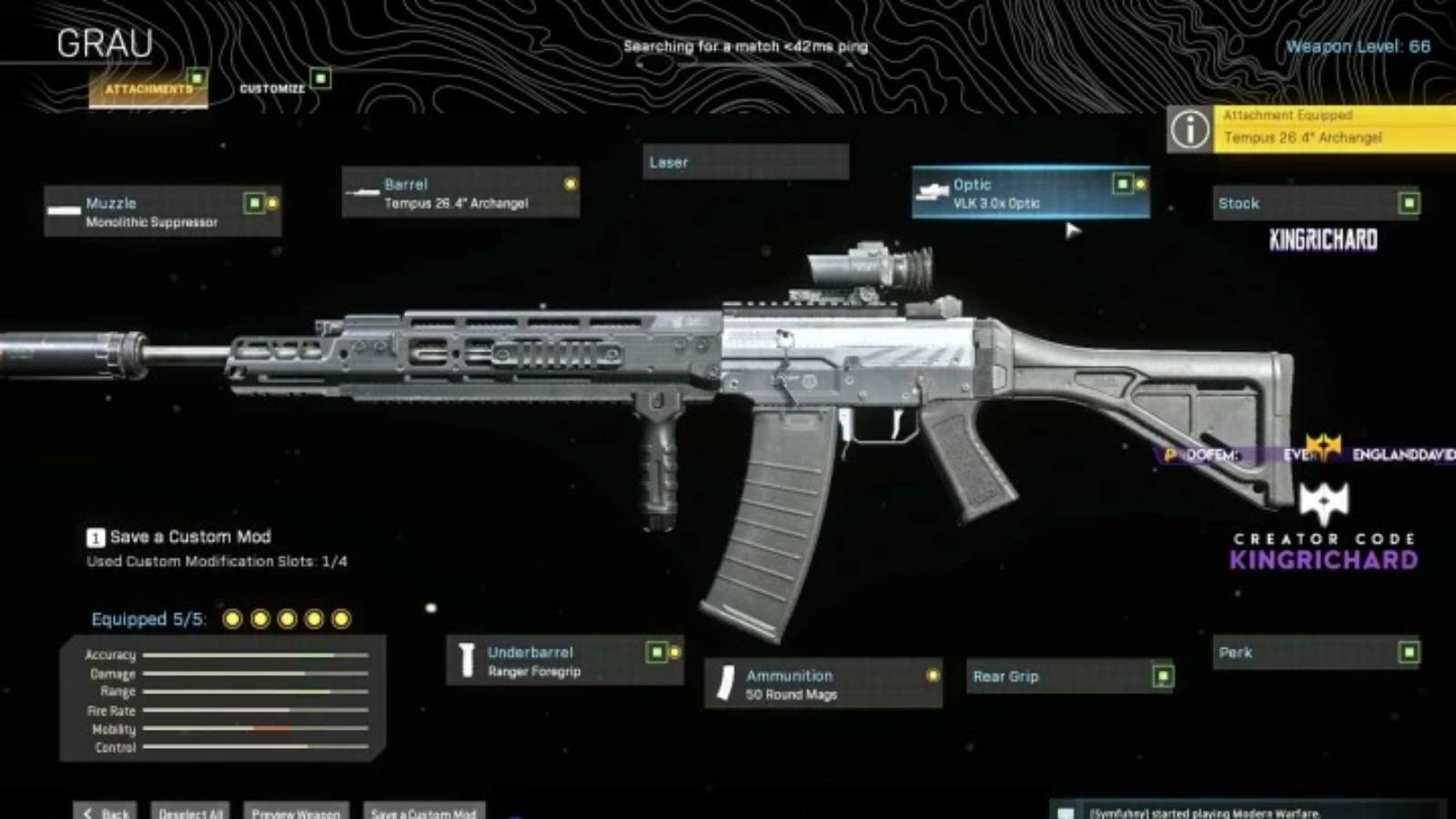 High power 5mW Tactical Green laser greatly improves accuracy while aiming down sights. It only activates when you aim down sights, giving you better accuracy at the cost of being exposed. It is an effective attachment for fast-firing weapons with hectic accuracy. Higher variable zoom makes Variable Zoom Scope a better candidate for long-range engagements. It has a significant ADS Speed penalty that should be mitigated with other attachments.
The Ranger Foregrip is an under-barrel attachment featured in Call of Duty: Modern Warfare. It is available to many primary weapons. To make sure you have enough bullets to take out whole enemy squads, attach the 60 Round Mags. Players could run Overkill as your second perk and grab the best call of duty warzone mid-range guns to complement your sniper powers.
---
Also Read – Call Of Duty Warzone: Everything You Need To Know About M.O.A.B Bundle