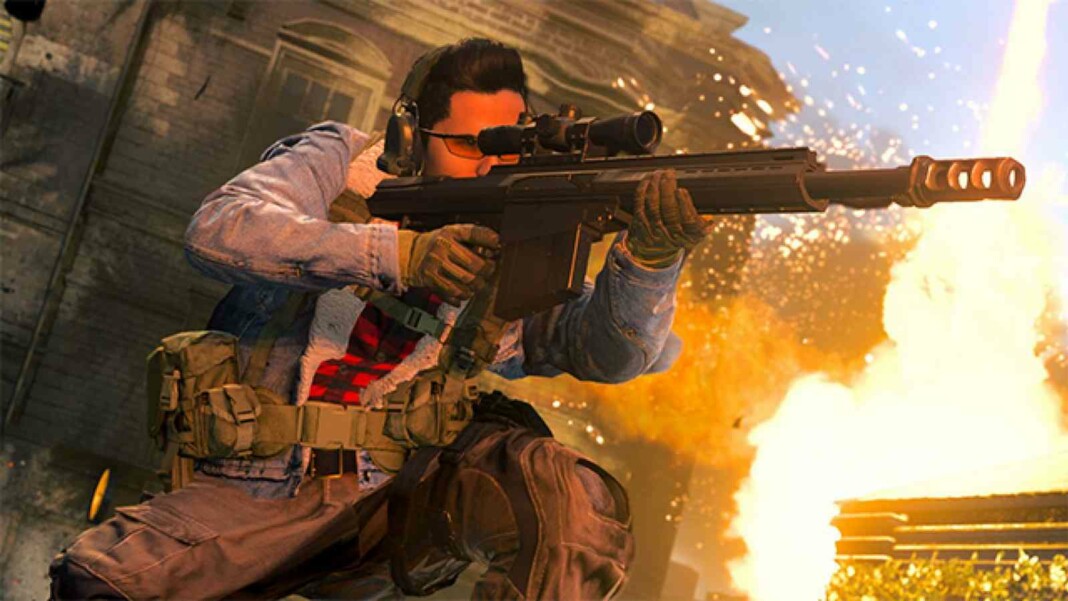 Call Of Duty warzone season 7 changes are forcing players to reconsider their assault rifle options. The best Rytec AMR Warzone Loadout can offer everything you need for the battle royale: accuracy, range, a fast rate of fire, and the potential to strap on a large magazine.
The Rytec AMR setup for Warzone will give players a better shot at long-range fights, without making the gun impossible to use in closer ranges. The article will discuss the best Rytec AMR loadout for Call of Duty Warzone after Season 4 launched.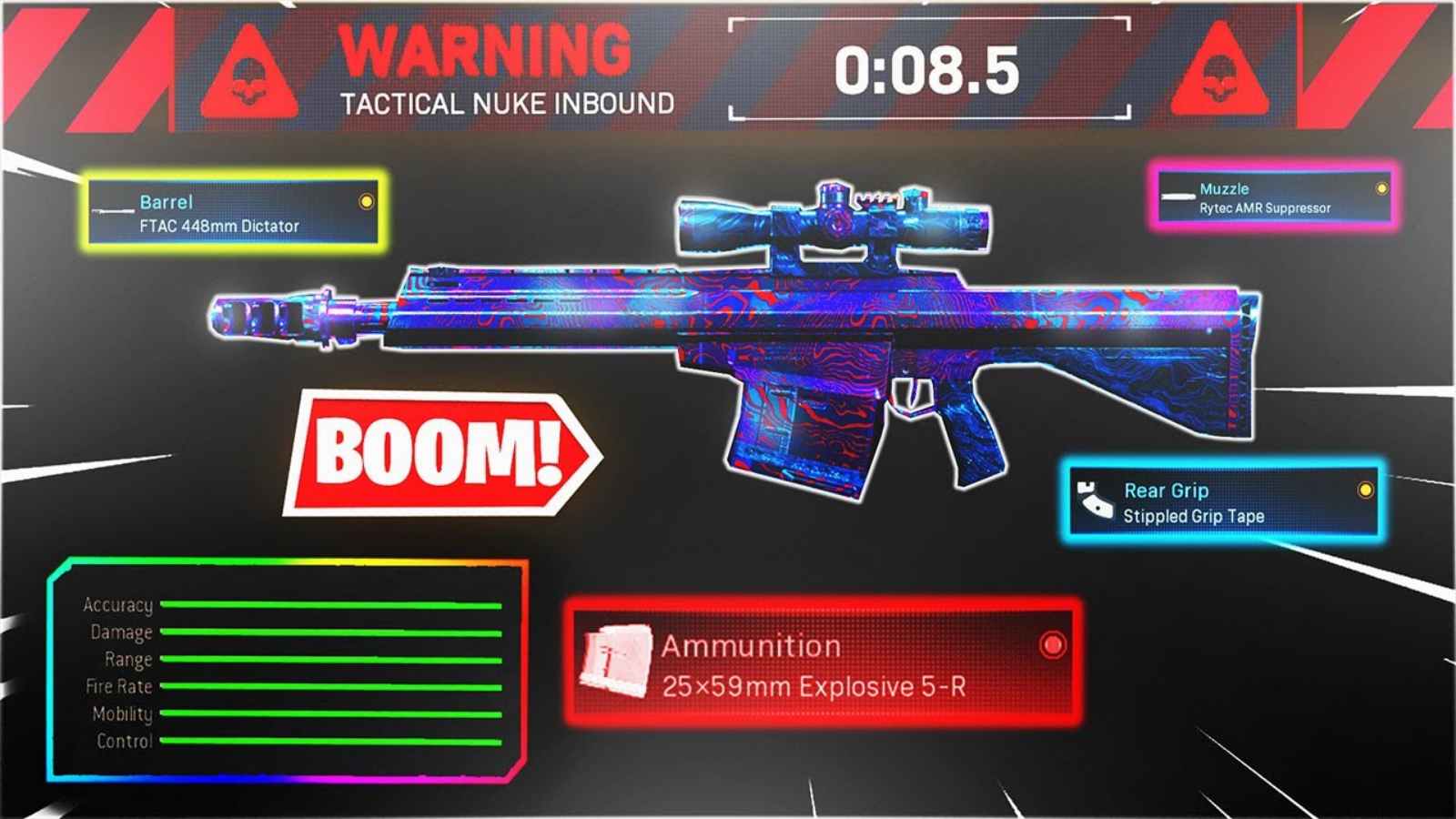 Related – Best M4 Loadout In Call Of Duty Warzone
Best Rytec AMR Warzone Loadout
Rytec AMR is a sniper that feels great to use but is one of the looked down upon snipers in COD Warzone. Although it holds more credit than players give it, it is not worth the expense when there are snipers like ZRG or HDR around. On the plus side, its unique explosive and thermite round attachments can lay waste to a vehicle in a few shots. The best Warzone Rytec AMR loadout is:
Muzzle – Rytec AMR Suppressor
Barrel – FTAC Seven Straight
Stock – FTAC Trekker
Rear Grip – Stippled Grip Tape
Ammunition- 59mm Explosive 5-R Mags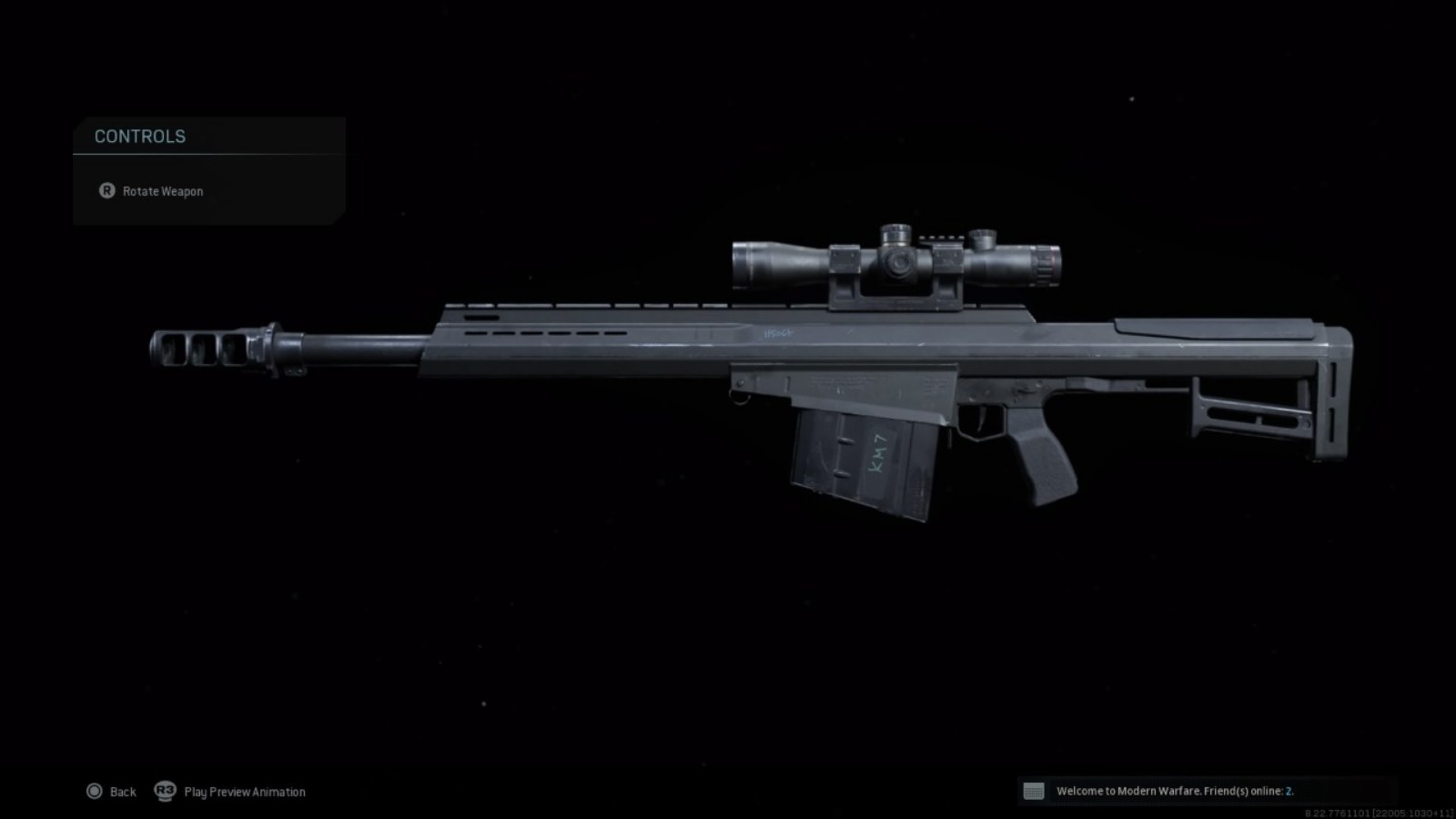 The Rytec AMR Suppressor provides added range and sound suppression, with further range plus velocity enhancements via the FTAC Seven Straight. The FTAC Seven Straight an extended 777mm barrel increases muzzle velocity and range, Heavy-weight P7 Chrome-Moly lined stainless steel barrel stabilizes shots at the cost of agility.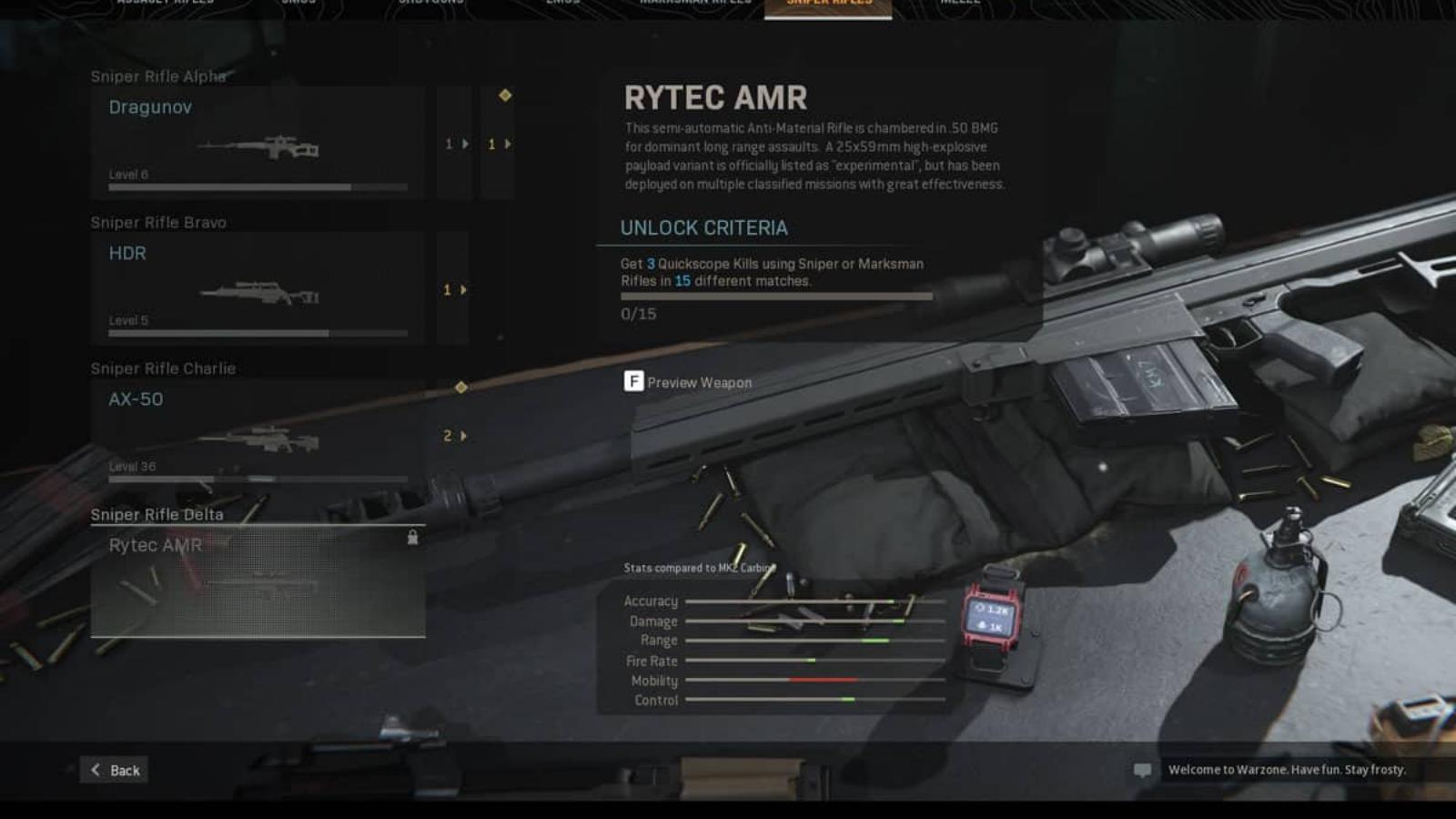 The FTAC Trekker is a Stock class attachment featured in Call of Duty: Modern Warfare. Stippled pistol grip tape maintains control performing high-speed maneuvers. Less stable but very agile. Increased ADS speed and faster firing after a sprint, for a bit of aiming stability. Mostly used to balance out other attachments.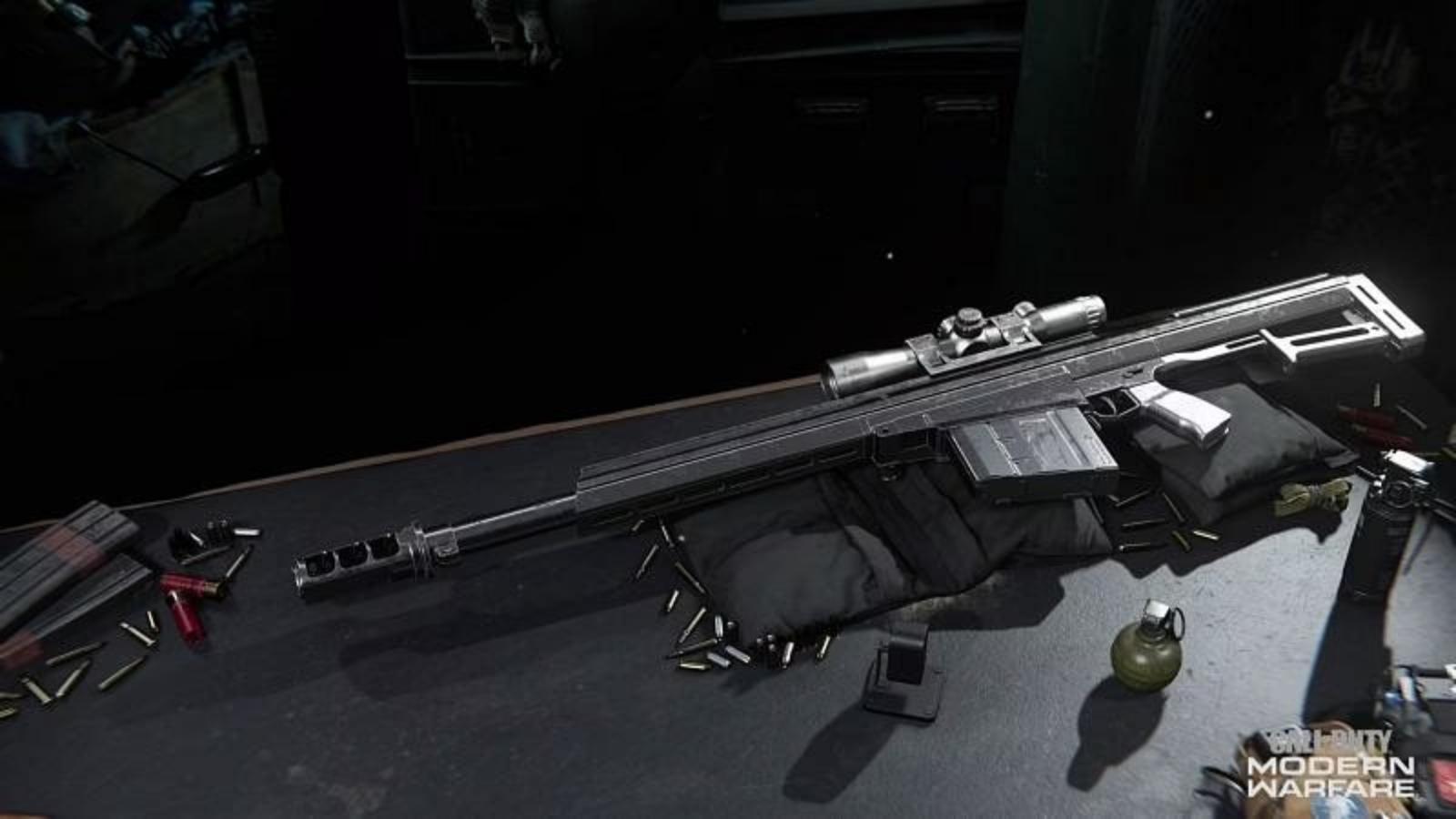 The 25×59mm Explosive 5-R mag is an attachment for the Rytec AMR sniper rifle in Call of Duty: Modern Warfare. This Attachment will turn the Rytec into a grenade launcher and it gibs an opponent when shot. Sniper variant of the Stalker stock designed to improve target acquisition. Increased ADS speed for a bit of aiming stability.
Players could run Overkill as your second perk and grab the best call of duty warzone mid-range guns to complement your sniper powers.
---
Also Read – Call Of Duty Warzone: Everything You Need To Know About M.O.A.B Bundle