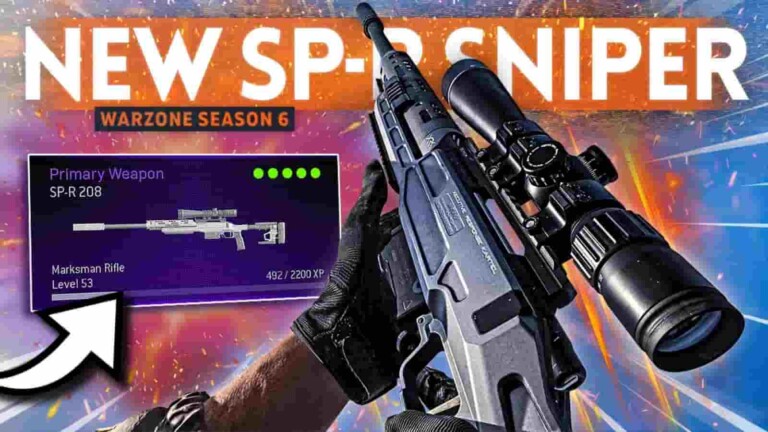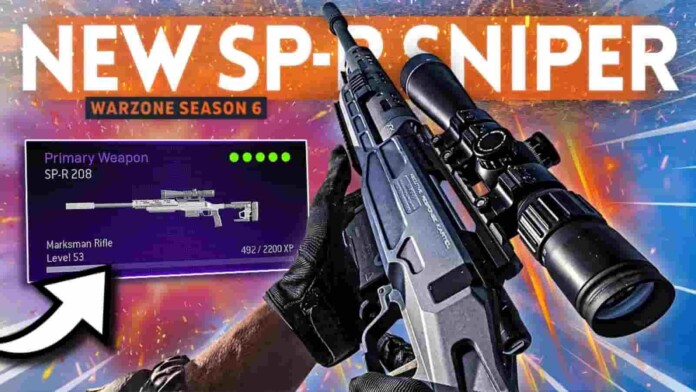 Call Of Duty warzone season 7 changes are forcing players to reconsider their assault rifle options. The best SP-R 208 Warzone Loadout can offer everything you need for the battle royale: accuracy, range, a fast rate of fire, and the potential to strap on a large magazine. The SP-R 208 setup for Warzone will give players a better shot at long-range fights, without making the gun impossible to use. The article will discuss the best SP-R 208 loadout for Call of Duty Warzone after Season 4 launched.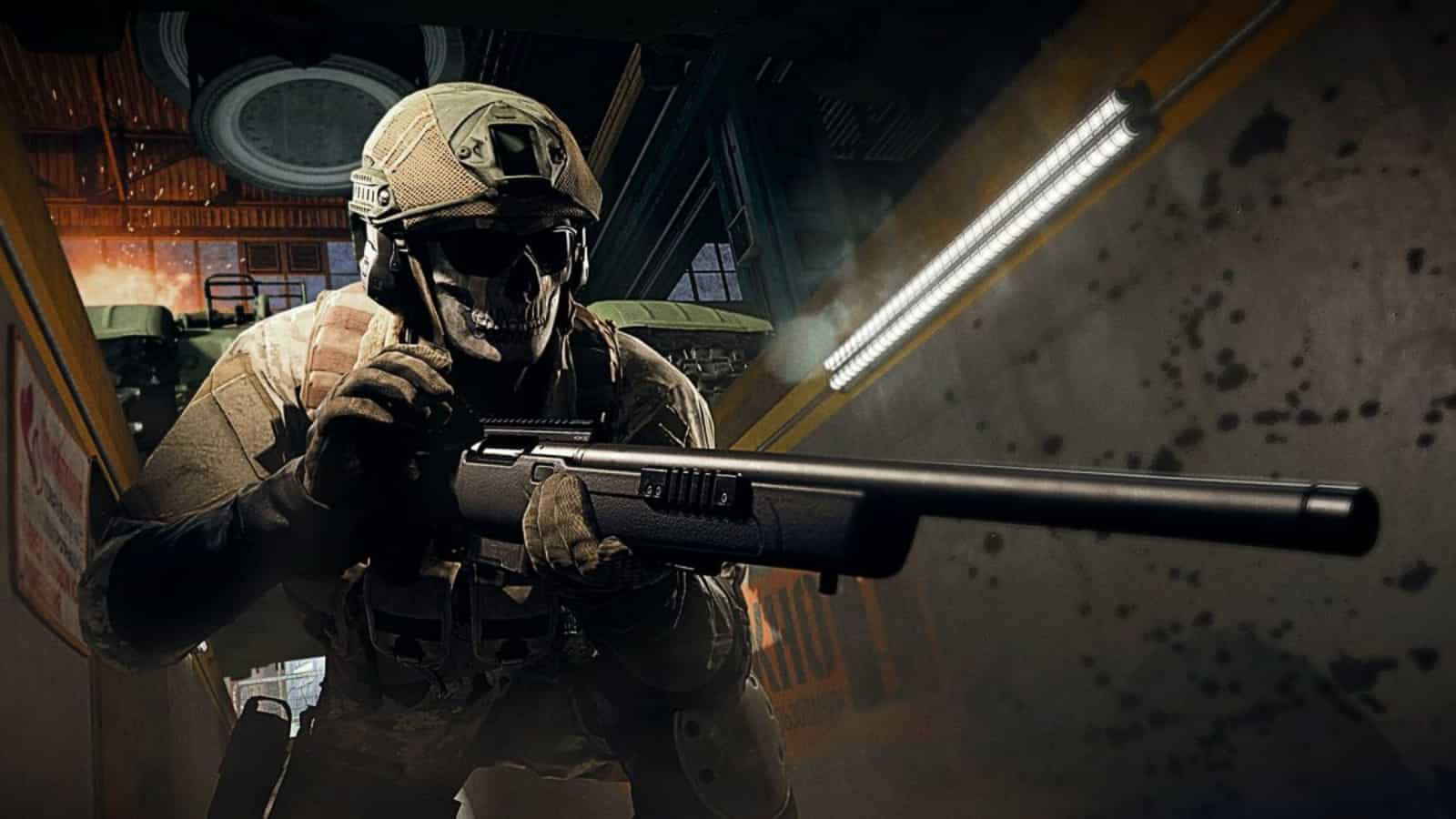 Related – Best M4 Loadout In Call Of Duty Warzone
Best SP-R 208 Warzone Loadout
TheSP-R 208 is the best Call of Duty fast aiming, one-shot-one-kill sniper rifle, and if you can master the reflex-intensive skill of lining up your shots under pressure, you will be incredibly difficult to play against. It is one of the best choices if players want to go for long-range snipers with high bullet velocity. The best Warzone SP-R 208 loadout is:
Monolithic Suppressor
SP-R 26″
.338 Lapua Mag 5-R Mags
Tac Laser
Solozero SP-R 28mm
Monolithic Suppressor provides superior sound suppression and increased range. Moderate weight increase affects agility. It trades additional range for a bit of Aim Down Sight Speed, aiming Gun Steadiness, and pairs well with some longer barrels for more range while adding stealth. The SP-R 26″ also helps with damage range and bullet velocity.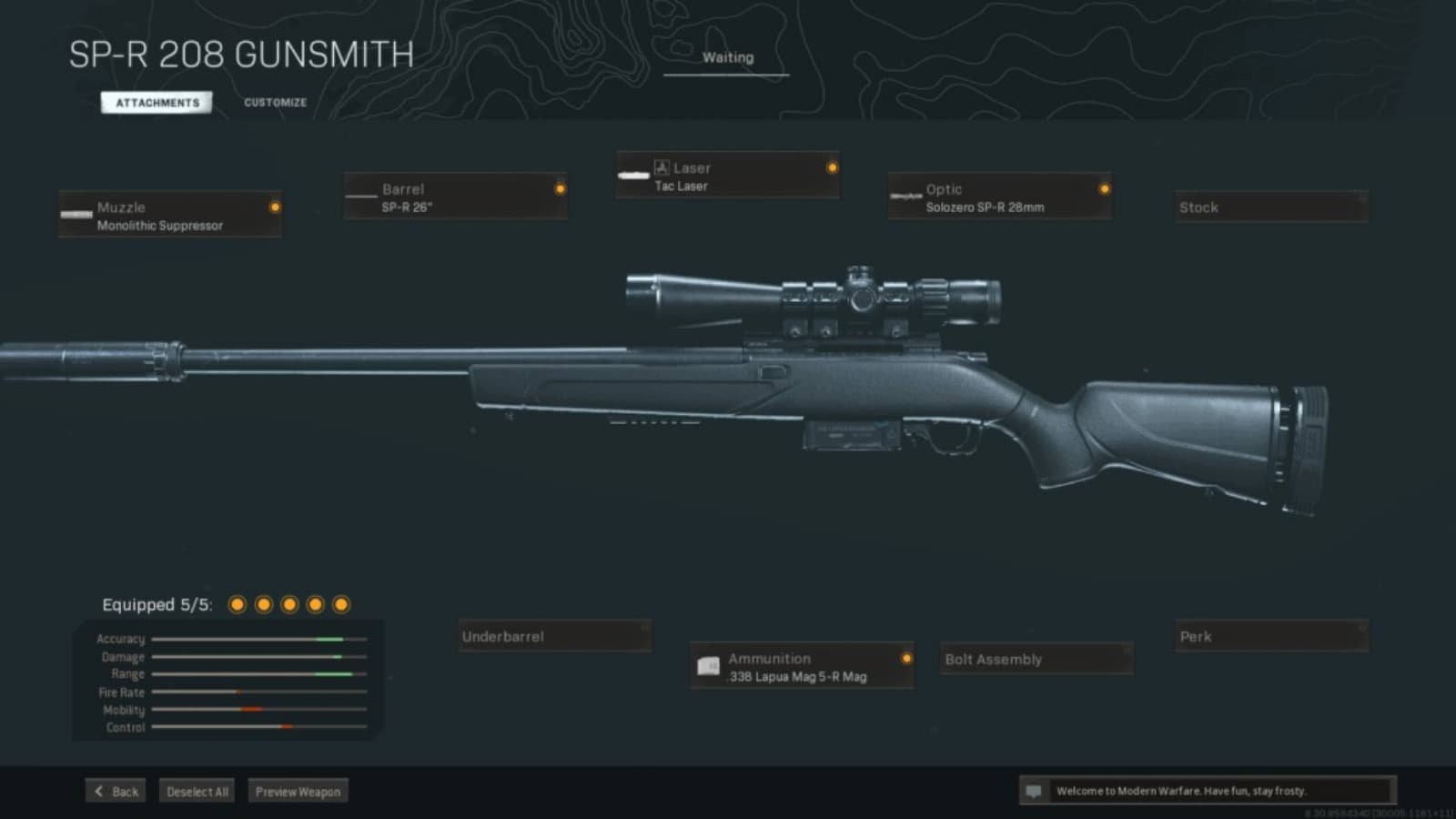 The .338 Lapua Mag 5-R Mags add for a flat damage boost, more damage range to the gun. High power 5mW Tactical Green laser greatly improves accuracy while aiming down sights. It only activates when you aim down sights, giving you better accuracy at the cost of being exposed. It is an effective attachment for fast-firing weapons with hectic accuracy. 
The SP-R 208 offers frighteningly fast travel time up to mid-range, great damage stats, and plenty of mobility. This build gives you a clean optic and the best possible damage range and bullet velocity, alongside some minor mobility buffs. Players could run Overkill as your second perk and grab the best call of duty warzone mid-range guns to complement your sniper powers.
---
Also Read – Call Of Duty Warzone: Everything You Need To Know About M.O.A.B Bundle