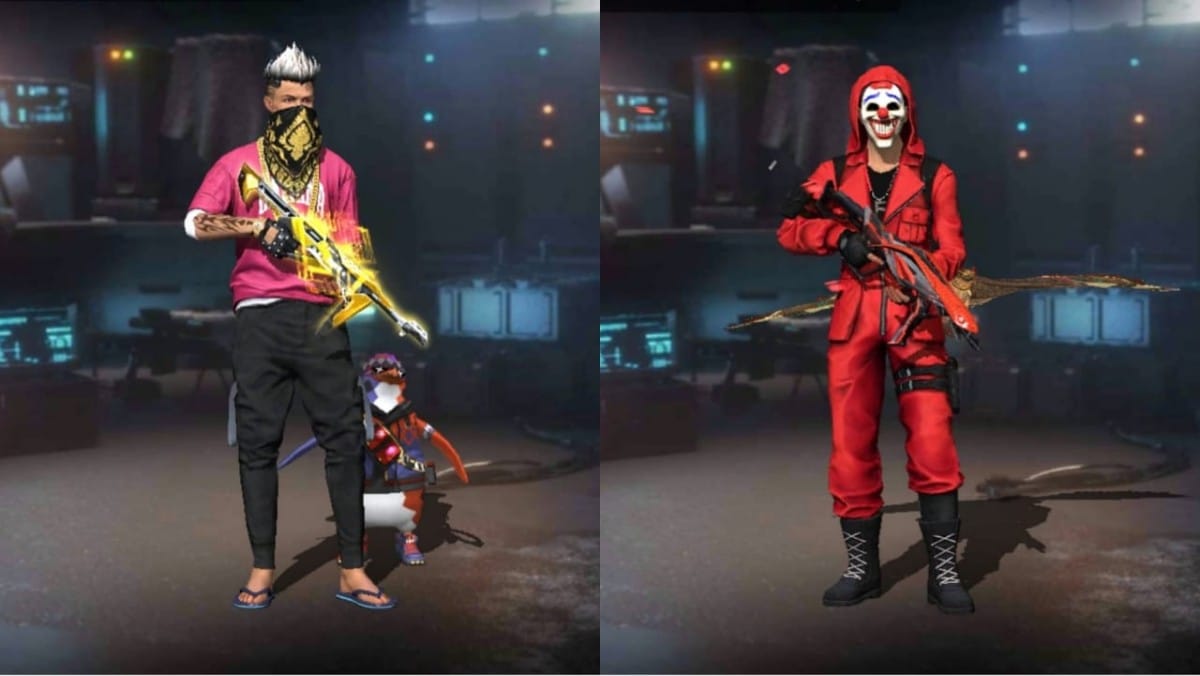 Free Fire is one of the most popular games in the BR genre. It has attracted players from all over the world. UnGraduate Gamer, aka UG Ayush and PVS Gaming, are two of the most prominent Free Fire content creator. Together, they boast over 5 million subscribers on YouTube. This article takes a look at UnGraduate Gamer vs PVS Gaming in Free Fire based on their in-game stats.
Related: Free Fire Hack Mod APK Unlimited Diamonds Download: Is it Legal or Not?
UnGraduate Gamer vs PVS Gaming: Stats in Free Fire
1. UnGraduate Gamer
His Free Fire ID is 256205699.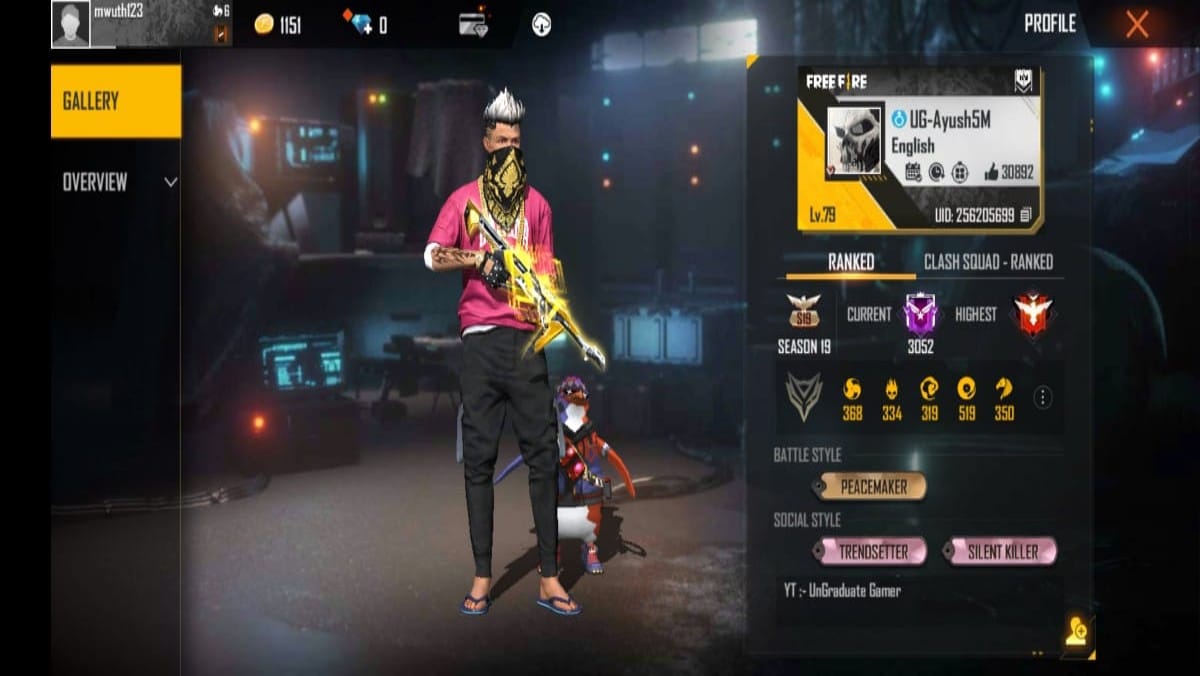 Lifetime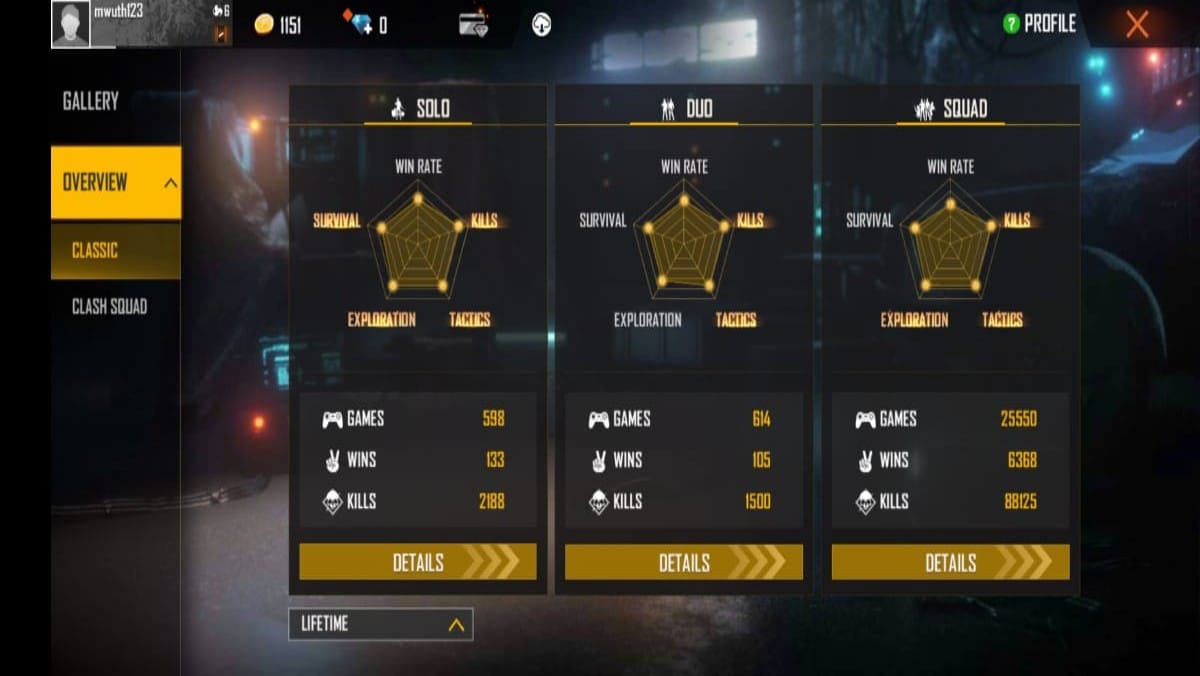 UnGraduate Gamer is one of the most popular content creators from India. Looking at his lifetime stats, he has featured in 25550 squad won 6368 out of them. Furthermore, he has played 614 games in the duo mode and won 105 of them, translating to a win percentage of 17.10%. Finally, looking at the solo mode, he has featured in 598 solo matches and was the last man standing on 133 occasions.
Ranked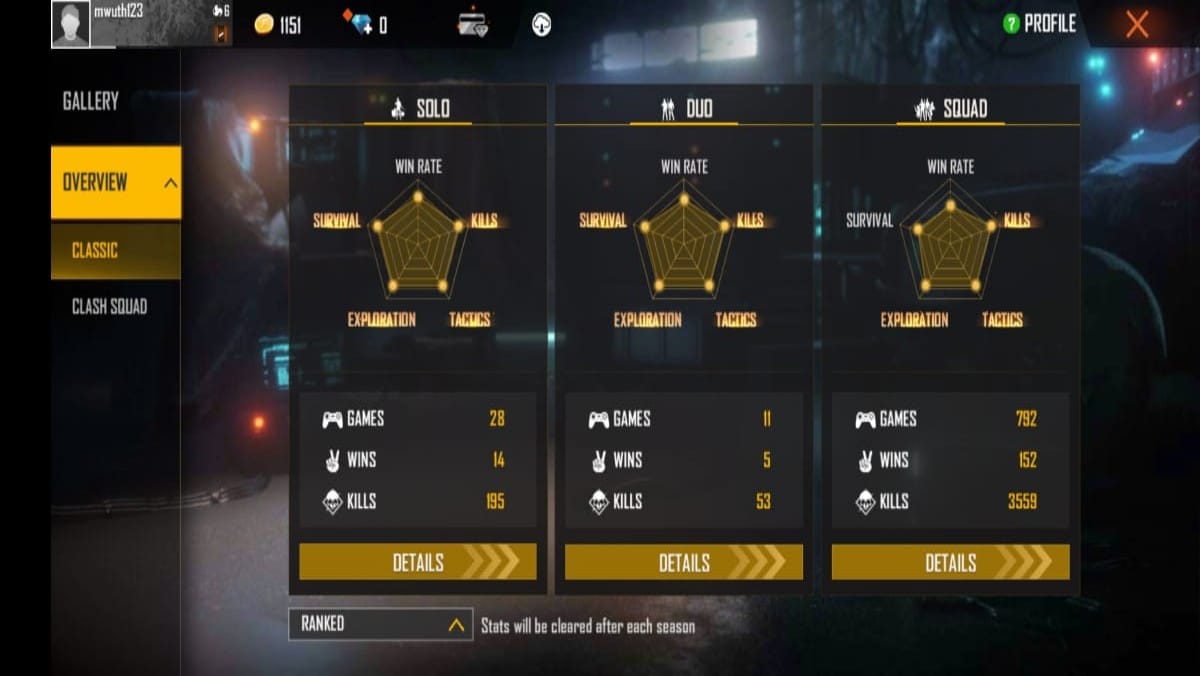 In the ongoing ranked season, he has played 792 squad games and won 152 of them. X-Mania has competed in 11 duo games in the current ranked season and clinched 5 matches. He has bagged 3559 kills and has maintained a K/D ratio of 3.26. The Youtuber has featured in 28 solo matches and won 14 of them.
PVS Gaming
His Free Fire ID is 63725581.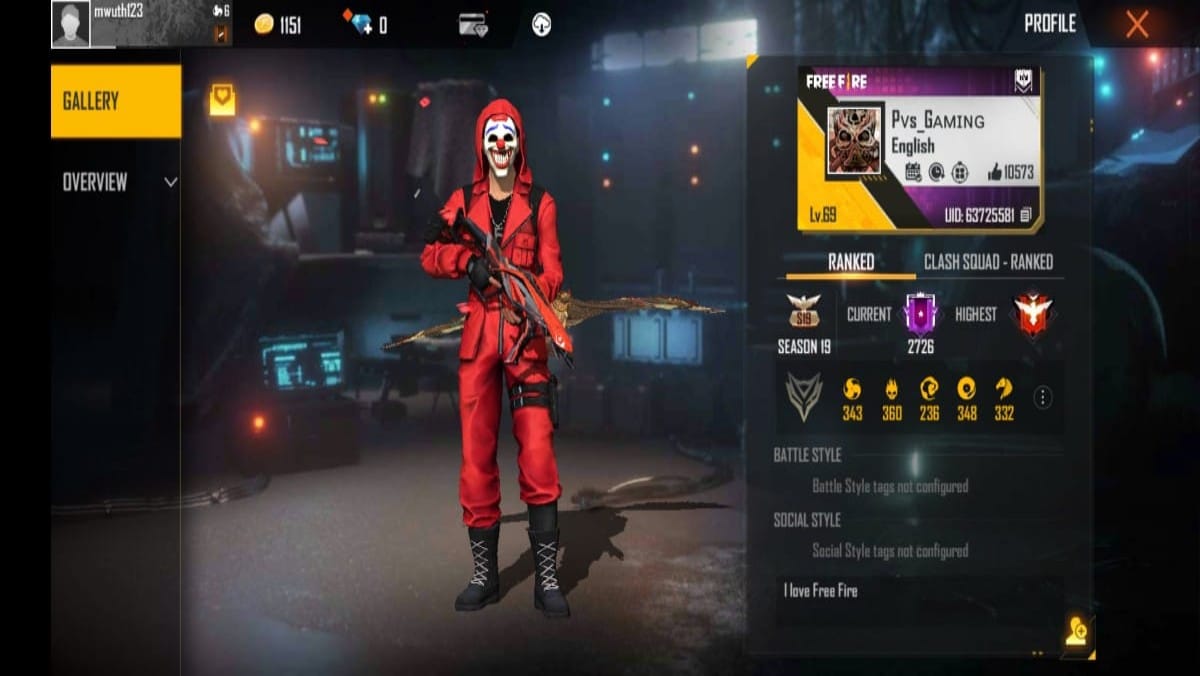 Lifetime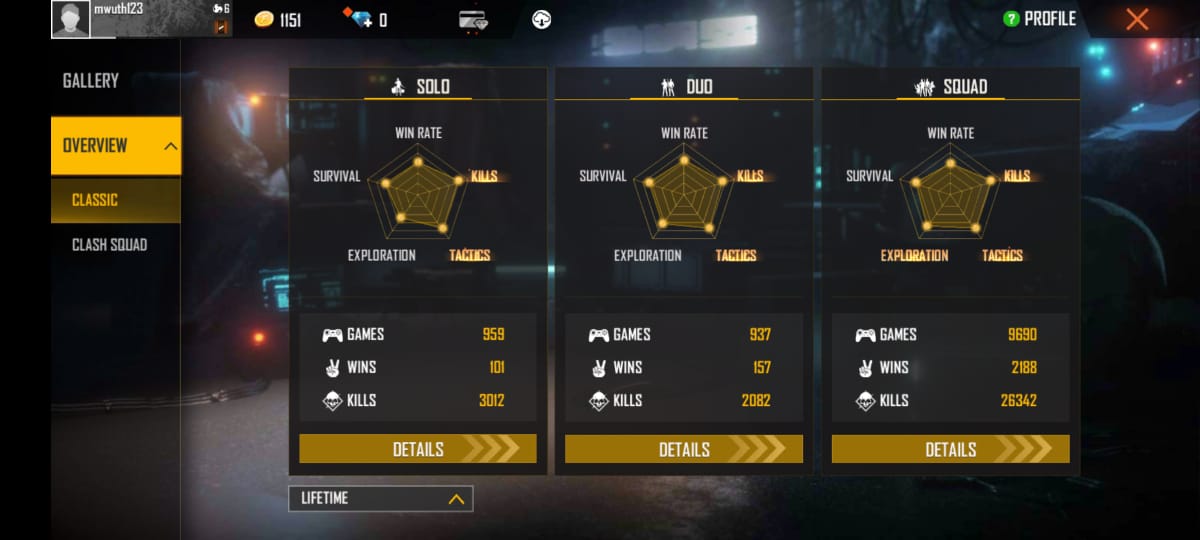 PVS Gaming is yet another Free Fire YouTuber. He has played 9690 squad matches and has won on 2188 occasions, making his win rate 22.57%%. He has accumulated 26342 kills in these matches, with a K/D ratio of 4.90. When it comes to the duo mode, the popular YouTuber has played 937 games and has triumphed in 157 of them, making his win rate 16.75%. However, the YouTuber has also played many games in the solo mode as well.
Ranked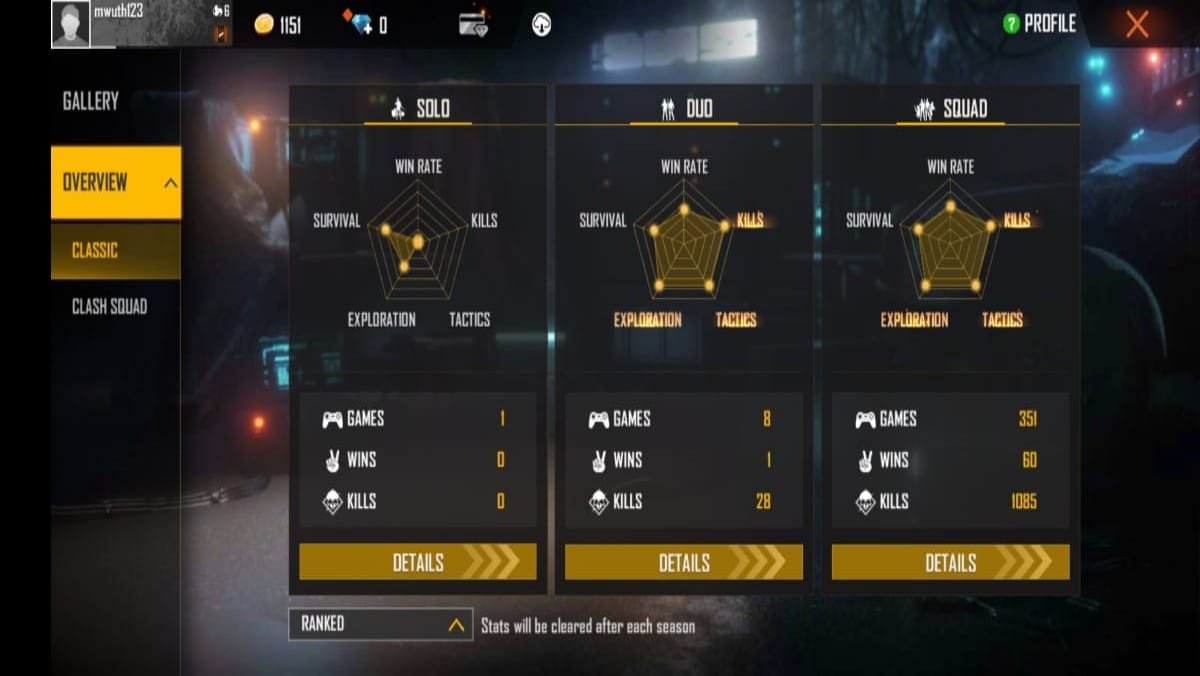 The prevailing rank season is coming to an end. However, this season PVS Gaming has been a part of 351 squad games and come out victorious 60 times. He hasn't really played much matches in the duo and solo ranked modes and is yet to win a single game in the solo mode.
On Comparing Both:
Both the players are prominent Free Fire content creators and have gained massive success over the past few years. In the lifetime squad and duo modes, UnGraduate Gamer has an upper hand in both modes. He has a better win rate and K/D ratio when to PVS Gaming. In the solo modes, PVS Gaming is the clear winner with more number kills and wins.
However, in the ongoing ranked season, UG Ayush completely dominates over PVS Gaming in all the modes. His stats in the season are incredible specially in the squad mode. This was all about the comparison of UnGraduate Gamer vs PVS Gaming in Free Fire.
Follow our new Instagram page for more quick updates. Click here to visit the page.
Also Read: Free Fire Customer Care Number: 100% Working