UEFA's vice-president, Zbigniew Boniek, in an interview in Poland said that the Nations League has planned to extend and add CONMEBOL's 10 teams in the 2024 edition.
The greatest thing about this mega league is that the best South American countries will face off against the best European teams. Fans around the world will get another reason to enjoy the Nations League. South American teams like Argentina, Brazil, Uruguay will square up against European teams such as Italy, England, Germany – these are the matches that are only possible in friendlies and World Cup. But now the Nations League will also feature some of these big fixtures.
Dale Johnson from ESPN shared the news on Twitter and it stated that the UEFA and CONMEBOL have signed a renewed and extended Memorandum of Understanding (MoU) and the potential organization of football events, lasting until 2028.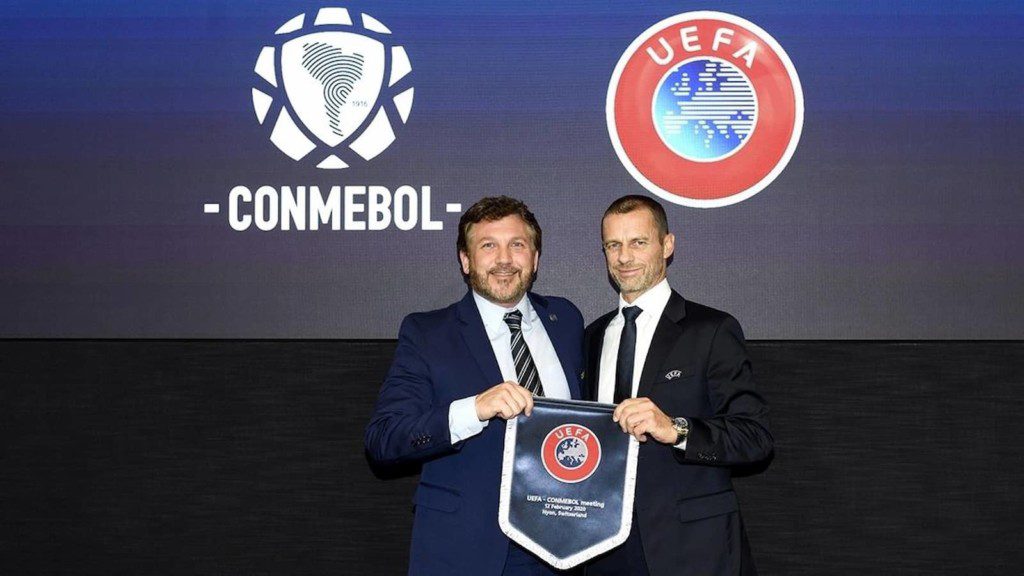 As part of the expanded MoU, the winners of Euro 2020 and the 2021 Copa América, Italy and Argentina, are to face off in a Europe vs South America clash, known as the 'Finalissima', in London in June 2022.
Read More: "Top 5 most rare goals scored by Cristiano Ronaldo"
How will it work out between CONMEBOL and UEFA?
The plan is for the six highest-ranked sides to enter into League A, which consists of top European teams like England, France, and Germany.
Given the current ranking status, the top 6 teams would be Brazil, Argentina, Colombia, Uruguay, Peru, and Chile are going into League A. The other four sides, Paraguay, Ecuador, Venezuela, and Bolivia, would join League B. So it means now that league A is expanding to 22 teams while League B would have 20. However, Leagues C and D would be unaffected by this new change.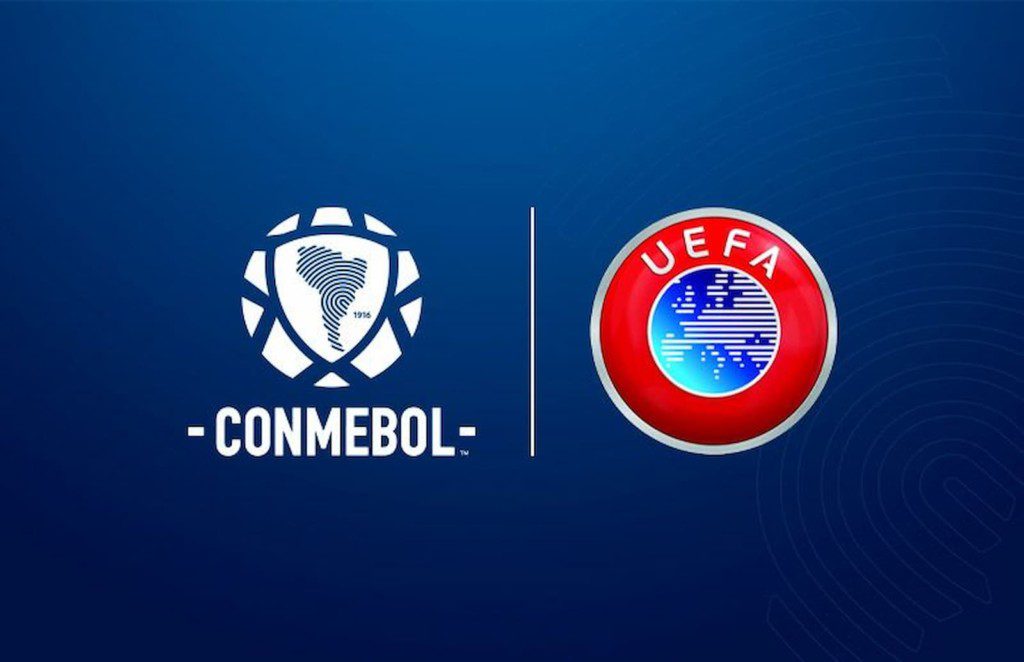 What did the UEFA Vice-president Say?
UEFA vice-president Zbigniew Boniek said: "This is the last UEFA Nations League in this format. We had a meeting with CONMEBOL, an organization of South American countries. From 2024, teams from this continent will join the competition.
"As many as 22 teams will play in League A, in which 16 teams are currently competing. Six of them will be from the CONMEBOL zone. The remaining four teams will be added to League B.
"Leagues C and D will be played on the same rules as now. Nothing will change. In what format will it be? We're still working on it. The schedule of matches for the national teams is restricted so you can't mix it up too much."
A combined European and South American international tournament would represent significant competition to FIFA's plans for a biennial World Cup – which UEFA and CONMEBOL both oppose – not least in terms of the scheduling demands it would place on the football calendar.
Read More: Father-Son Duo: 5 footballers who followed the footsteps of their fathers